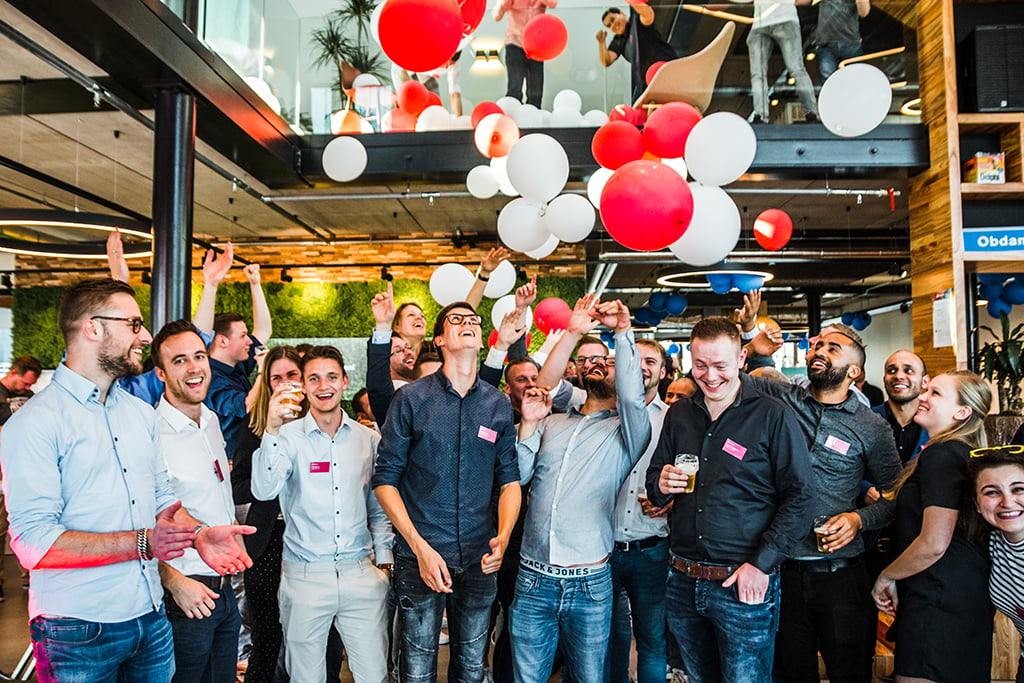 This time last year we were so excited to report that Betty Blocks saw a record growth of 210% in 2017. How young and bright-eyed we were! Because in 2018 Betty Blocks reported a jaw-dropping annual growth of 360% in new deals.
Normally we like to be a bit more humble around here, but this is our once-a-year chance to take shameless pride in what we've accomplished as a team. And, because future growth will only come with thoughtful reflection on what can go better, we think it's important to share our yearly lowlights as well as the highs.
What were the year's highlights?
Citizen development really catching on
Even Forbes is talking about the pros and cons of citizen development these days. The worldwide shortage of developers combined with an explosive need for software is pushing organizations to seek out new solutions. As a result more and more companies are taking an interest in citizen development. We're certainly happy to see our vision taking hold in more companies!

More customers innovating with Betty
The number of new clients grew this year by over 75 percent, and adoption of the Betty Blocks platform by enterprise clients in particular grew by over 300 percent.
Betty Blocks became the chosen innovation platform for clients such as Gasunie and Clifford Chance. Clifford Chance, for example, has signed a strategic agreement with Betty Blocks, which will play a role in powering the firm's IT landscape to the next level.
And on a personal note as Alkmaar locals, we were thrilled to work with top Dutch football club AZ to build their new website experience.

Named a Leader in mobile low-code platforms
Betty Blocks is named as a leader in The Forrester Wave™: Mobile Low-Code Platforms for Business Developers, Q3 2018. Forrester's researchers evaluated the 12 most significant providers to identify how each provider stacks up and helps application development and delivery (AD&D). Betty Blocks received the highest scores possible in the business model/service vision, product roadmap, and product revenue growth rate criteria.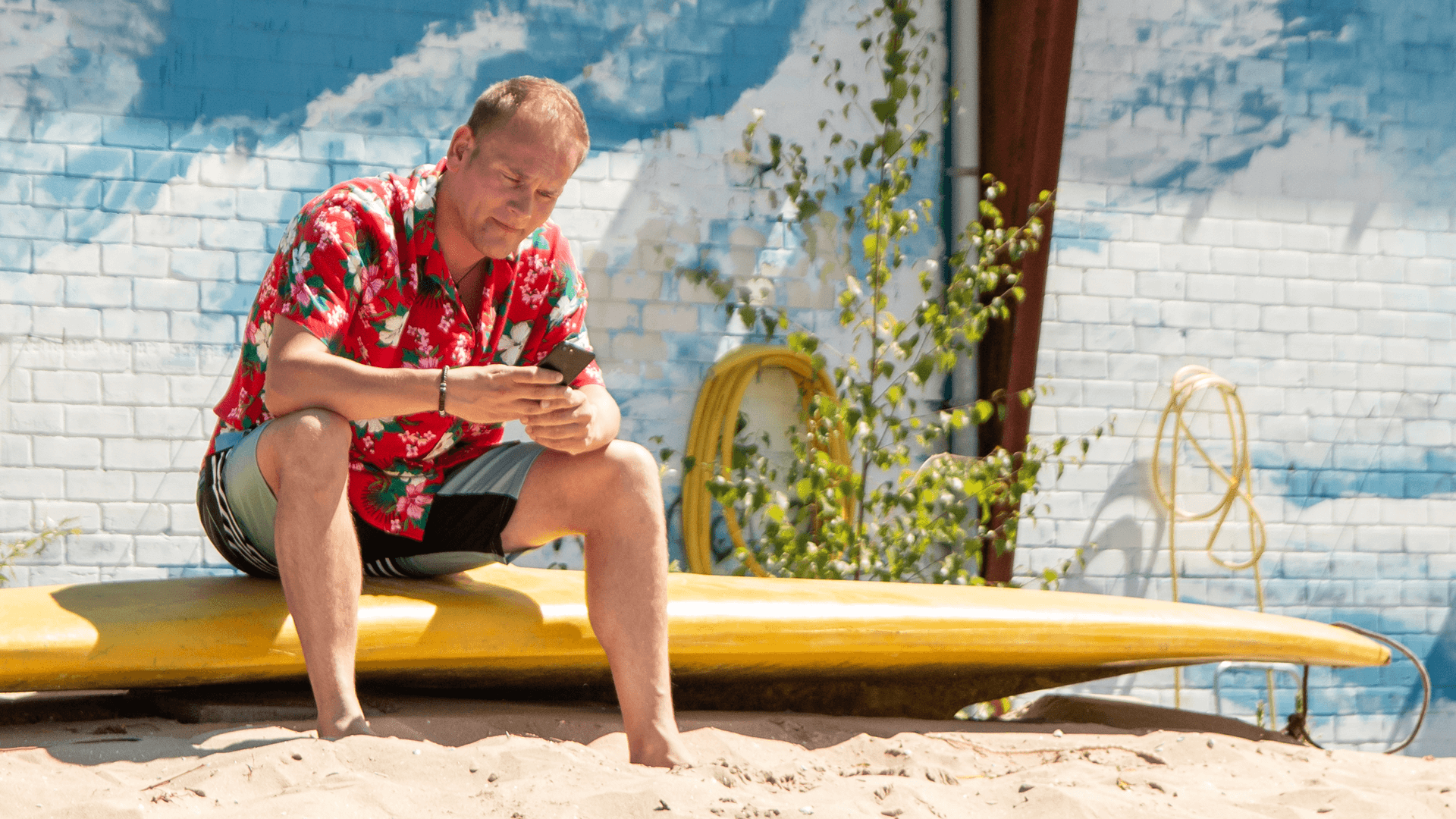 Building together to win together with our partners
"Betty Blocks is getting more and more attractive for parties who want a piece of the no-code pie," says Tom Oudhuis, VP of Channel Sales. "Our partner network has grown by over 375% this year! We're taking our vision further than ever with the help of partners worldwide." Special shout out to: Holygrow, VX Company, DailyOps, Mixit, Jstack, Resourcing Pros, ITBlockz, ProSidium Solutions, KeyFM (UK), Kumulos (UK), Aziri (Belgium), Alnetz (Japan), Taktsoft (Japan), and Softar (Mexico).

Brand new HQ and international offices
Betty Blocks built a brand new shiny headquarters in Alkmaar, the Netherlands back in February of 2018, and named the Atlanta, Georgia office head of U.S. operations. "Being part of the Betty Blocks family is more than just showing up to work every day from 9-5," says CEO Chris Obdam. "One of our core values as a company is, 'Never go home while you're having fun.' So when we were building a new office, we definitely wanted to keep that in mind!" And indeed, it's not uncommon to find our developers hanging around at 9pm eating pizza in between rounds of table tennis. Or catch a quick game of 2-on-2 soccer during lunch on our mini-pitch in the garden.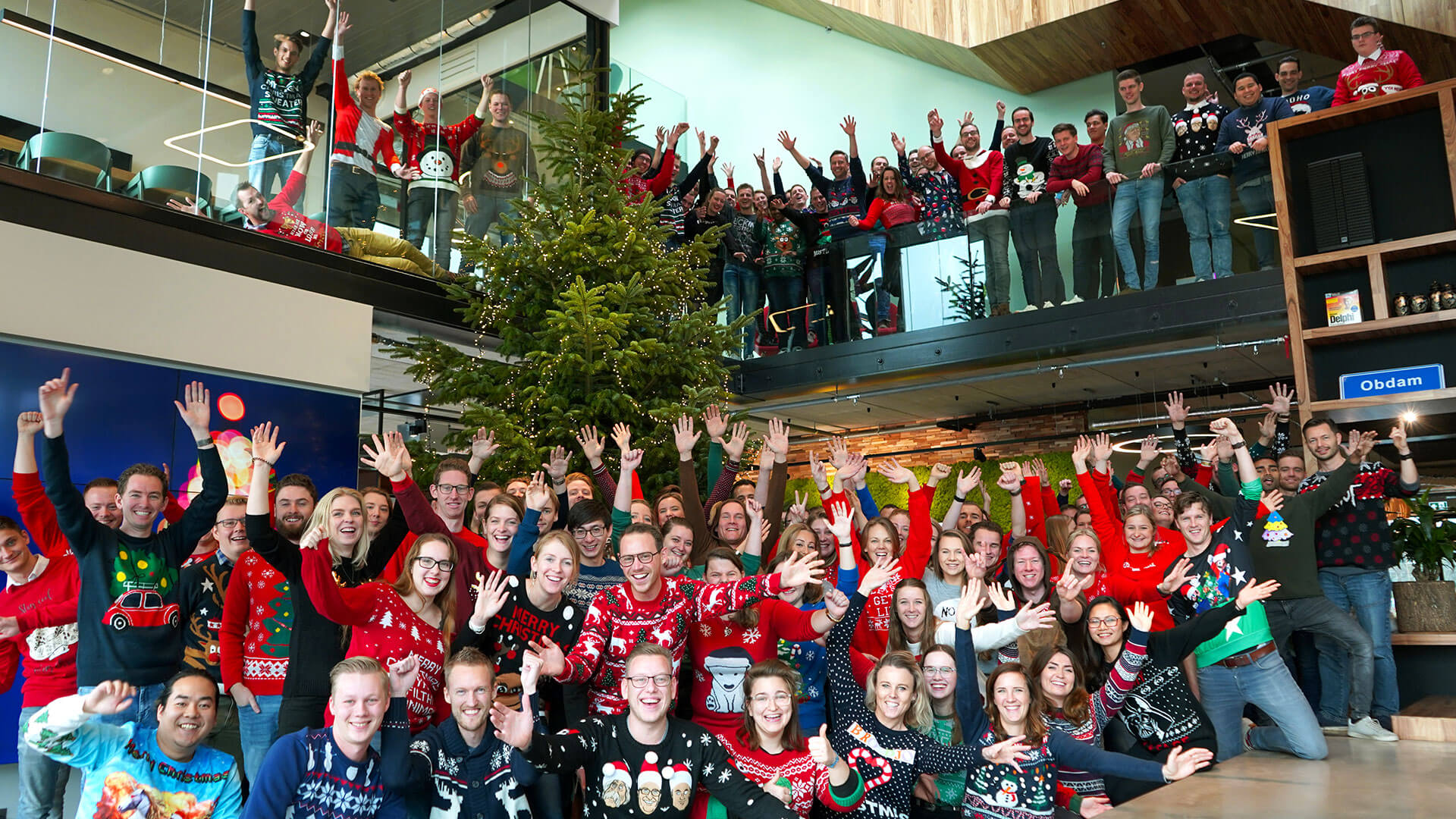 Cool new platform features
Earlier this year, Betty Blocks introduced a new version of its Block Store to enable even faster development. With the new Block Store, pre-configured, fully functional blocks can be connected with popular web services, like Mailchimp, Stripe and other API integration external systems. These blocks can be saved and reused within the same application, and even across an organization's applications. Betty Blocks' vision is to empower all users to create an entire application using "building blocks," with feature updates like pre-made UI templates released this year.

A lot of new teammates
Team Betty Blocks doubled in size this year, with new employees around the globe. Want to join us too? We're always growing! Check our our open positions.
Of course, 2018 also brought its share of challenges. But at Betty Blocks, we're the kinds of people who look at "mistakes" as learning opportunities, so we like to reflect on what we can do better too.
Of course, there were some hiccups too:
Marketing intern borrowed CEO's Tesla and dented it
It's your typical intern experience. Running the odd errand here and there. Jumping at the chance to prove yourself when the CEO asks something of you personally. Getting the keys to a brand new Tesla, only to scratch the mirror pulling out of the driveway.
"I wasn't mad," remembers Chris. "Just… disappointed."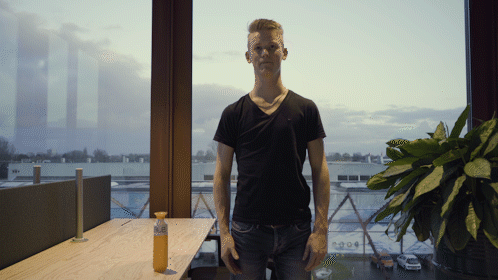 (no interns were harmed in the making of this giphy)

Already outgrew brand new HQ within the first 6 months
Yes, we custom built the 4-story building ourselves. No, we did not expect that by the end of the year we'd already be doubled up sharing desks. "We briefly thought about building an addition into the back garden," says VP of Marketing Victor Kuppers, "But then we'd lose our mini soccer pitch and nobody wants to see that happen." Priorities.

Awarded a really prestigious distinction that we can no longer talk about…
… due to a copyright misunderstanding. But hey, we learned a whole lot about intellectual property rules this year!

What to expect in 2019
So what's next for Betty Blocks? Our big, hairy, audacious goal for 2019 is to exceed even last year's growth. How are we going to do it? Hiring more top talent for our offices across the globe, further expanding our partner network, and last but not certainly least, continuing to develop the platform to push the boundaries of the no- and low-code space.
"Momentum is definitely on our side," Chris says. Tech analyst firms predict the sales of no-code development platforms to grow to a 25 billion dollar industry within just two years. As the worldwide need continues to increase, Betty Blocks is stepping up to provide the solution the market needs.

About Betty Blocks
Betty Blocks is the leading no-code high-productivity aPaaS provider in the world. As the only truly no-code platform based in the cloud, Betty Blocks enables you to build complex, enterprise-grade applications efficiently and effectively. Recognized as a visionary, highly rated in user satisfaction on G2 Crowd and the first no-code hpaPaaS to earn an ISO certification, Betty Blocks is validating its vision, customer success and the security of its platform. As rapid as Betty Blocks makes application development, they are rapidly expanding internationally. They currently have offices in the Netherlands, Germany, US, UK, Japan and South Africa. Visit Betty Blocks at www.bettyblocks.com, follow them on Twitter and Linkedin.
Want to know more about how platform works, and how it can benefit your organization?