Creative digital agency Holygrow forms partnership with cloud-based hpaPaaS Betty Blocks to help organizations grow through a smart combination of design and technology.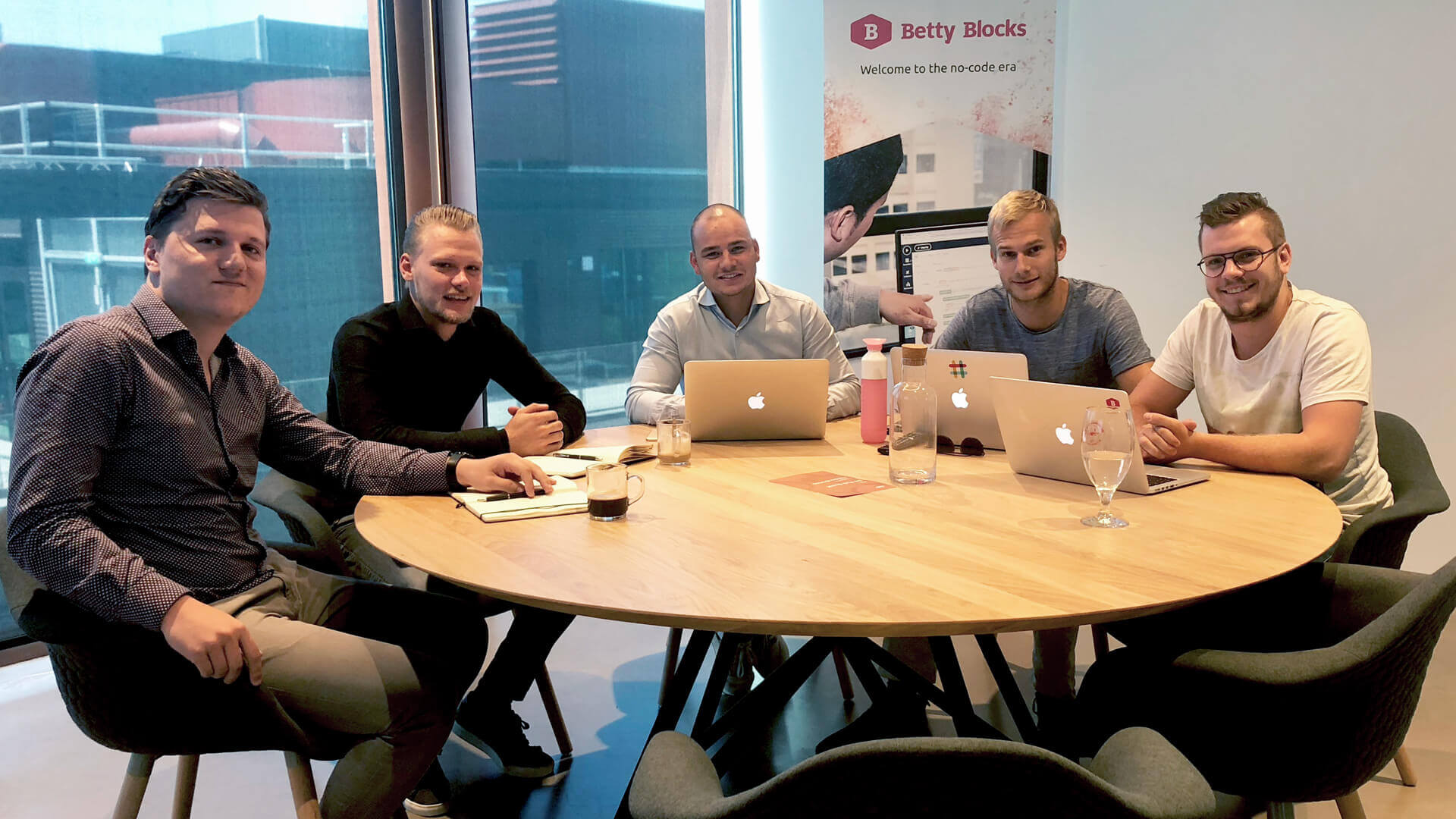 PRESS RELEASE: The Netherlands - 19 July 2018 - Betty Blocks, the leading no-code application development platform provider, today announced a new partnership with creative digital agency, Holygrow. The partnership was formed to combine the forces of Holygrow's design expertise and Betty Blocks' technology to help organizations turn their ideas into innovative solutions. The two companies came together through Holygrow's search for a low-/no-code platform that was suitable for their target audience.

"Betty Blocks is a rising platform in the hpaPaaS space and also an innovative tech company," Nick Bazuin, Co-Founder of Holygrow, said. "We're happy to partner with a company that is equally focused on the end user. Design within technology is about looking for solutions with the human user, not about using the most intricate technology. Without the need to code, we can build solutions faster and more easily for our customers. Betty Blocks' platform will also enable us to be much more focused on the user's needs rather than the process of developing a solution."


"Organizations seeking to innovate are needing more creative ways to carry out a digital strategy," Chris Obdam, CEO of Betty Blocks, said. "There is no longer a formula for businesses to follow in order to reach success. Every organization needs to experiment with their digital transformation and experience growth through self-learning. Holygrow shares our mission to help organizations innovate through a solution-building process that ensures quick development and continuous testing."

Holygrow and Betty Blocks share the same goal to help organizations innovate in a new way - building and testing strategy simultaneously. Holygrow's out-of-the-box thinking process to help organizations succeed resonates with a digital transformation process that Betty Blocks' no-code platform also facilitates organizations with. The process starts with discovery, organizations set their goals and provide the objectives for the project plan. The project plan includes a roadmap that shows when deliverables will be provided and how the project will be approached with an agile method. Then, the strategy is tested by experimenting with ideas using the Betty Blocks platform. As these solutions are built, they can be analyzed and optimized efficiently, to consistently improve the project.

"We're excited to combine forces with Holygrow," Aad van Schetsen, Betty Blocks' Vice President of Channel Sales, said. "As we build this partnership, we want to provide organizations with the platform and the right means to build. That means ensuring we find partners with the best developers and creative minds to create solutions that suit our customers."

On August 9th, Holygrow is hosting an event about customer happiness with Low-/No-Code Platforms. For more information and to confirm your attendance, register here.

About Holygrow

Holygrow is a young and innovative digital agency that helps startups and organizations grow through a smart combination of design and technology. They craft digital products out of original ideas into experiences that are both innovative and meaningful. With a focus on collaboration, quality design, growth and innovation, Holygrow is committed to enabling organizations achieve the solutions they need to succeed. Unique to Holygrow is its experiment-driven approach in which they combine data, technology and digital marketing in a strategic way to offer the best product possible. They approach projects as a team so everyone is in line with one goal and equipped for collaboration. Along with a common goal, Holygrow has the passion and drive to create and enhance innovative digital products down to the smallest detail. Visit Holygrow at https://holygrow.nl/, follow them on Facebook and LinkedIn.



About Betty Blocks

Betty Blocks is the leading no-code high-productivity aPaaS provider in the world. As the only, truly no-code platform based in the cloud, Betty Blocks enables you to build complex, enterprise-grade applications efficiently and effectively. Recognized as a visionary, highly rated in user satisfaction on G2 Crowd and the first no-code hpaPaaS to earn an ISO certification, Betty Blocks is validating its vision, customer success and the security of its platform. As rapid as Betty Blocks makes application development, they are rapidly expanding internationally. They currently have offices in the Netherlands, Germany, US, UK, Japan and South Africa. Visit Betty Blocks at www.bettyblocks.com, follow them on Twitter and LinkedIn.