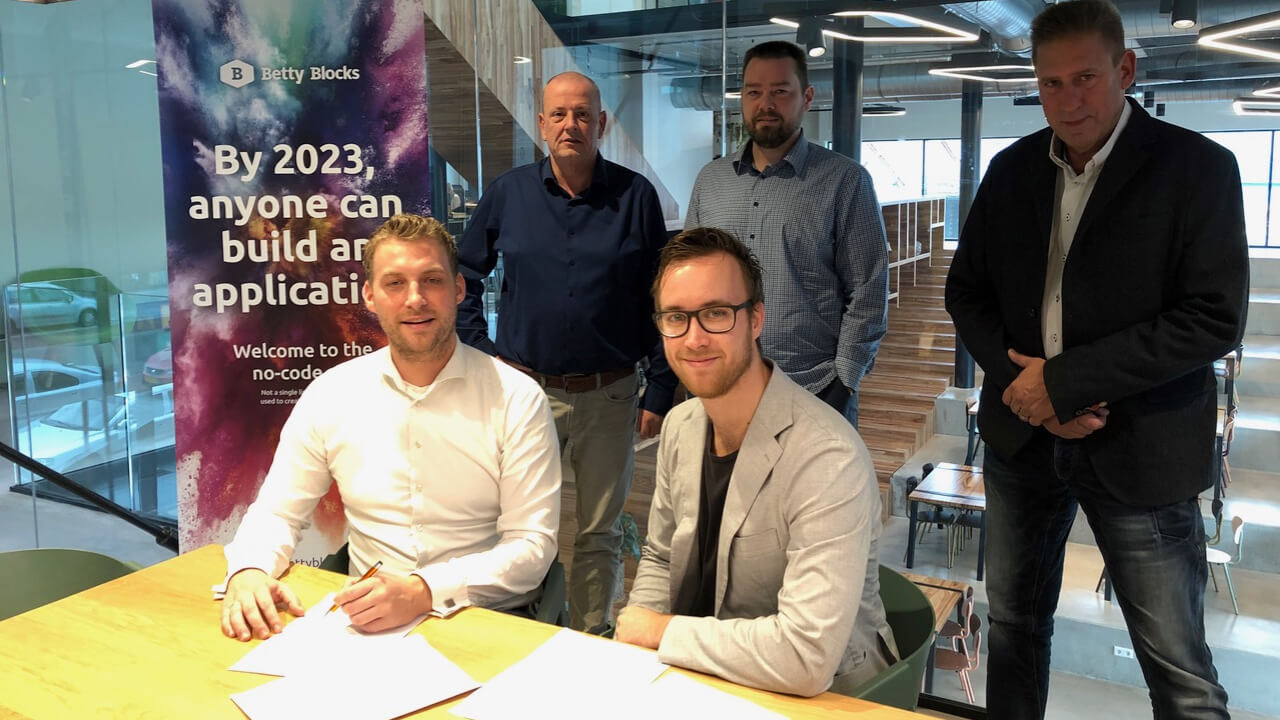 PRESS RELEASE: The Netherlands - 17 December 2018 - No-code application development platform Betty Blocks has partnered with software company ProSidium Solutions to ensure GDPR compliance among several organizations, with a special focus on social housing organizations. The partnership represents a new application (no pun intended) for the Betty Blocks platform, and the opportunity for ProSidium to deliver a much-needed tool industry-wide.
Since Europe's GDPR regulations went into effect earlier this year, organizations in all sectors had to quickly adapt their privacy and data security policies. "There needs to be an easy way for every organization to comply with GDPR so that they have no distractions from the quality services they provide," says René Dries, co-owner at ProSidium. A growing company, ProSidium saw the opportunity to make a difference in the real estate industry by filling this need themselves. "ProSidium is a good example of a start-up who has developed a solution to address a very urgent problem in an extremely fast way," says Tom Oudhuis of Betty Blocks.
As a solution that empowers ProSidium to make their mark, Betty Blocks provided the way forward. Using the platform, ProSidium's growing team (which does not include hardcore software developers) can build the application themselves and have full control over its maintenance and distribution. "The speed and focus on configuration rather than developing drew us to Betty Blocks," René says about the decision to partner with a no-code platform. "In the end, the choice was about trust. Betty Blocks as a company is a modern and innovative organization, but approachable and accessible, always willing to help. That's a big plus for us."
And for the application itself? It begins as a GDPR monitor function, but is really so much more than that, says René. "For one, each company can tailor the application to their own needs. They input the information that they know, and the application tells them what they're missing in terms of compliance guidelines." Equipped with smart GDPR processes via a sophisticated management dashboard, the application also runs active monitoring and alerts.
"The software we developed with Betty Blocks can be implemented in any organization in Europe that must comply with GDPR. We just started in the social housing market, but we're excited about the potential to enter many more markets and provide a wider group with a solution," says René about future plans. "We have big plans, and are looking forward to growing with Betty Blocks. We believe that we can help every organization that needs to comply with GDPR. The unique assets of our solutions will help make GDPR compliance fast and low-cost."
About ProSidium Solutions
ProSidium Solutions is a specialized software company that guarantees an excellent quality of information policy and smart processes of the GDPR. We are strongly in favor of protecting personal data by every organization in Europe. This principle is embedded in our company name ProSidium Solutions.
Our mission.
We help and unburden organizations by providing smart software and adequate services that enable them to comply with the privacy law (GDPR) more easily, efficiently and cost-effectively.
We are a young no-nonsense and innovative organization. We have a different look on the GDPR. Do you want to know more of ProSidium and the solutions GDPR manager? Visit ProSidium Solutions at www.ProSidium.nl
About Betty Blocks
Betty Blocks is the leading no-code high-productivity aPaaS provider in the world. As the only, truly no-code platform based in the cloud, Betty Blocks enables you to build complex, enterprise-grade applications efficiently and effectively. Recognized as a visionary, highly rated in user satisfaction on G2 Crowd and the first no-code hpaPaaS to earn an ISO certification, Betty Blocks is validating its vision, customer success and the security of its platform. As rapid as Betty Blocks makes application development, they are rapidly expanding internationally. They currently have offices in the Netherlands, Germany, US, UK, Japan and South Africa. Visit Betty Blocks at www.bettyblocks.com, follow them on Twitter and LinkedIn.