A couple of years ago, the term 'Citizen Developer' started appearing to categorize a new generation of tech-savvy business users. Despite the new label, business users have always been making innovation happen with the technology available to them. The difference is that today, technologies like low- and no-code platforms are pushing their capabilities to a whole new level.
So much so that even companies like Microsoft are embracing them on a large scale. Why? Simply put, Citizen Developers are the embodiment of modern, agile business processes. They're fast, filled to the brim with talent, and deeply connected to technology. So how do you bring Citizen Developers into your business? Read on for our guide to onboarding your new super developers.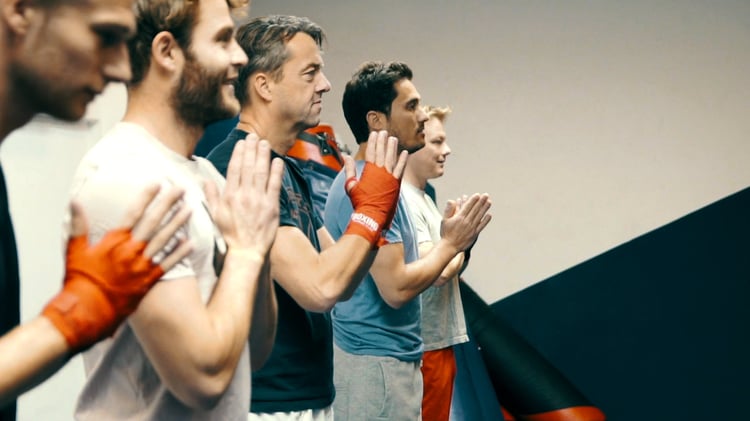 There's no checklist for Citizen Developers
Being a tech-savvy, creative business user is a strong start for prospective Citizen Developers. It's no wonder why innovation leaders make a beeline for candidates with characteristics like these (almost exclusively). After all, they're starting a whole new journey with low- and no-code platform users so you want someone who's going to pick it up quickly. However, there's more to powerful software solutions than just technical know-how.
---
"One of the huge mistakes people make is that they try to force an interest on themselves. You don't choose your passions; your passions choose you." - Jeff Bezos (Founder & CEO, Amazon)
---
So what are you looking for then? Well, first you need to understand that the perfect Citizen Developer doesn't fit into any particular box. That's because their goal is to solve business needs which vary wildly from business to business. Instead of coming out the gate looking for a software solution, you want to enlist people who understand the human element as an issue. People who can assess the scope of what's needed before it can be translated into a technical solution.
Work together with a Citizen Developer's abilities rather than trying to squeeze them into a whole new process. You'll probably find that throughout the innovation process, they'll be encouraged to learn new skills as challenges arise. As the process enables a more independent type of developer.
Time for a Citizen Developer training montage
Queue the "Eye of the Tiger" because even legends like Rocky Balboa trained hard to become the best. Like Rocky, Citizen Developers are filled to the brim with raw talent but they're entering a fairly radical new field that is still finding its place in businesses. Facilitating the best start for this new generation means taking the time to adapt their skills towards building software and learning the innovation processes.
There's a lot of ground to cover and at this point, you're probably itching to get started. The question is where do you begin? We recommend starting the whole process by getting your IT department to do some in-depth skill sharing and set up a regular meetup between the two teams. After all, who better to teach the dos and don'ts of development better than the hardcore programming experts?
Combine these regular meetings with some platform training and your new developers will be well on their way to becoming real innovators. When it comes to no-code platforms, you can learn on the go but there are some options available at Betty Blocks which can make the process much smoother:
Betty Blocks Training: Get the most hands-on training possible by jumping directly into the Betty Blocks experience where you'll be able to follow a guided tour, create applications, and begin to see your ideas turn into applications! All our no-code developers start their journey here so it's your tried and tested starting point. Here, you'll learn not only how to use the Betty blocks platform, but the mindset for successful innovation and development processes.
Demo Sessions: Get in touch with us to arrange a personalized demo from one of our sales or services team members. Just let them know what kind of application you're trying to build and they'll walk you through the A-Z of the features you need to build a fully functional business solution.
Implementation partners and Betty Services: Sometimes your developers need a little push in the right direction or a helping hand. Both our implementation partners and the Betty services department can give you the best possible start for an application. While they're laying out the framework, they're able to show you how to maintain and adjust the application further down the line. If you want a quick start and some guidance, this is the place to go.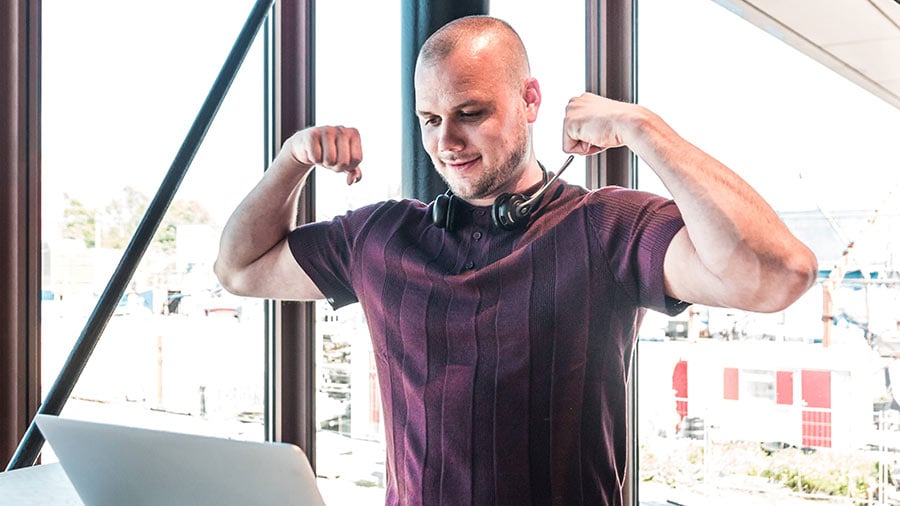 Define their role/goals (working together with IT)
Singular focus business roles have slowly begun to fade out of modern organizations. Specialists certainly brought us into the digital era but today's focus on agile, lean strategies requires employees to tap into a more well-rounded skill set.
Here's the thing about working environments (and people in general): we want to know what part we play in the big picture. Clearly defined goals don't limit employees, it's a motivating factor. Given that responsibility, business users not only know 'how' to contribute, but they become stakeholders in their department's success.
In the same way, you want Citizen Developers to understand their role in software development projects for your business. As stakeholders in the final product, the overall quality, end-result and security of their solution are equally important to them as it is to IT. Aligning the goals of IT with innovation projects prevents the teams from working on 2 goals and helps eliminate shadow IT. Especially in a centralized, cloud-based no-code platform which can be monitored closely by IT as and when it's needed.
Create/facilitate opportunities to work freely
Like Rocky, all the training and prep work has put your business users at the top of their game. They've invested themselves in new projects, are more engaged than ever, and have brand new skills to pay the bills. Now comes the hardest part for you as a manager… giving Citizen Developers the freedom to create.
---
"If you want something to happen, you have to make people able and you have to make them want to." - Dr. Steve Kerr (Former Chief Learning Officer of General Electric and Goldman Sachs)
---
In order for an agile development process to really work, it can't be handled conventionally. With Citizen Developers and no-code, you're building applications up to 8x faster than hand-coding. With that extra time, your departments have an opportunity to really experiment with a prototype to find out what truly works and what doesn't. Spoiler alert: not every idea is a winner.
So, instead of trying to filter in ideas from the top-down, future-proof solutions will almost always be a result of ideas from your users, IT, and iterative testing… lots of testing. As a manager it may be daunting to watch your new development team at work, the end result is an end-user whose needs have been fully catered for.
Rounding it all up
Onboarding the new generation of developers may sound like a long process but in reality, each of these steps runs alongside each other. It's just a matter of time and giving Citizen Developers the space they need to figure things out on the move. Once everything is in place, development becomes a smooth-running machine capable of thinking bigger, acting faster, and adapting on the fly to new challenges.