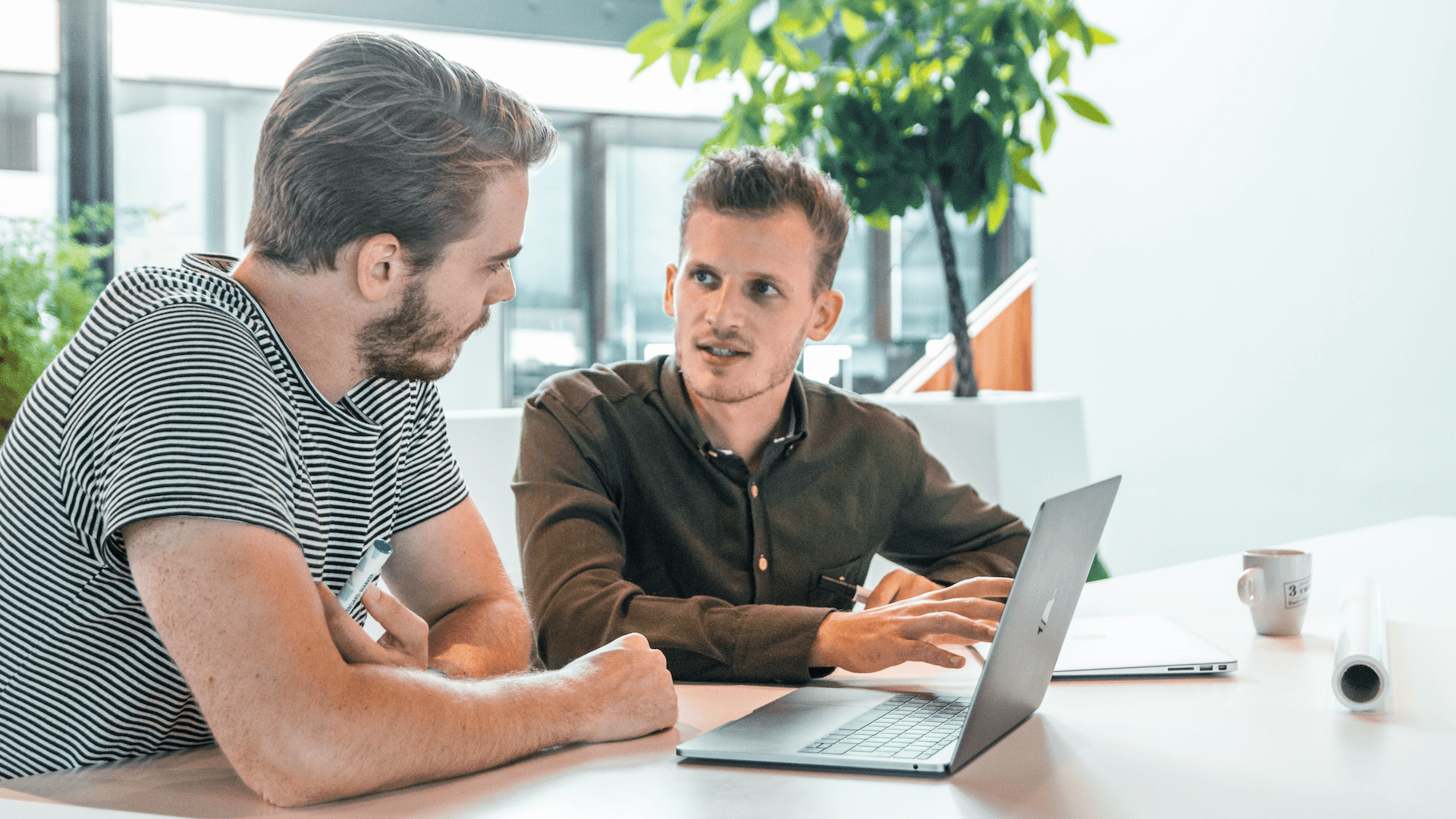 Are you the next citizen developer?
In other words, are you driven to take the initiative of building applications rapidly for your organization?

Before you think that's a task for IT and traditional programmers, I'd like to introduce you to no-code. No-code platforms are designed for the business user who can take ideas and conceptually build them as innovative solutions. You've heard that right. Building applications through drag-and-drop visual modeling.

As a no-code platform provider, we want to make sure our users are not only equipped with the tool but also the education and resources to excel in application development. (Leave the Excel spreadsheets behind!)

Here's our top 5 tips to help you become the citizen developer bringing innovation to the next level.


Join Citizen Development trainings
Experiment with the no-code platform
Get to know your IT team
Plan solutions to achieve business objectives
Continuously improve your development skills


Join Citizen Development Trainings
While it is not necessary to know any programming language or have a technical background to start with, you do have "good enough" tech skills. To begin your journey as a citizen developer, you need a solid understanding of the no-code platform.
This education is best achieved by reading our documentation and participating in training. We host a handful of trainings and events to help users learn the platform, whether it's for fundamental or advanced training.


Experiment with the No-Code Platform
With the Citizen Development trainings, you'll get a good grasp of the platform and can then experiment with ideas to create effective solutions. All developing is done through visual modeling. This means you drag-and-drop components of an application to build with a visual interface.
It's easy to begin building, testing and iterating your ideas with a no-code platform like Betty Blocks because with any change to your application, you don't introduce any bugs as with programming. You can play around with the platform features and become an expert at building applications.


Get to Know Your IT Team
Once you have the skills to build applications, you need to be in the right building environment. You may be excited with this new no-code knowledge and want to jump ahead, but it's important for you and your team that you are collaborating with IT on the initiative to build new solutions.
The main situation you want to avoid is forming shadow IT. Shadow IT is the unregulated creation of applications outside of the IT department's knowledge. While IT is often preoccupied "keeping the lights on," you can help align the business with IT, and work with IT to provide new software capabilities that improve internal operations and customer service.


Plan Solutions to Achieve Business Objectives
Now that you are aligned with IT, you use your understanding of business processes to start prioritizing projects that will address the problems your business is facing. Knowledge from both IT and the line of business is necessary for your role as a citizen developer to be successful. For example, familiarizing yourself with the organizations' application environment is important so you know the data and processes in existing systems.
The benefit of a no-code platform is simply that no coding is required. Therefore, building with the platform enables you focus on your ideas, manage projects, collaborate and deliver solutions faster without the setbacks that arise from coding.


Continuously Improve Your Development Skills
As you build new solutions, of course you're going to want to sharpen your skills with the no-code platform. Keep building! Try different ideas and see how far you can take your application. Build applications for different users, within a department, for the enterprise, or customer-facing.
Also, to be the most informed citizen developer, stay informed about platform updates and different tips for optimizing your development process by subscribing to our blog below.

If you have any questions about citizen development or no-code, get in touch with our experts!