What are the legal industry's biggest challenges? What types of legal tech are firms onboarding? Who are the key decision makers in law firms and legal departments? How can everyone in the legal industry not only keep up, but stay ahead?
These are the questions being asked by everyone in (or trying to get into) the legal industry.
In the last few months Chrissie Lightfoot, aka #TheNakedLawyer, has researched, discovered, and collected a kaleidoscope of vital information about the legal industry and the future. She has gone in her search of continuity, stability, and success. The result? The Naked Lawyer Trilogy: Green Shoots 2023.
In the articles, The Naked Lawyer begins by preparing herself for the recession and the various challenges facing the legal industry. She looks to understand:
The challenges the legal industry is facing

Who the key decision makers are in law firms and legal departments

How legal organizations, lawyers, and legal tech buyers are making decisions

What types of technology will empower the legal industry
Here's the thing: Instead of seeing problems, Chrissie frames the challenges currently facing the legal industry as opportunities. She starts to look into the types of technology which could "plug the law firm income gap loss, as well as make a substantial gain." Legal Tech that can overcome current challenges and future ones alike.
So Chrissie goes on a search for the next huge thing in legal tech; the tech which will provide the stability and success the industry needs. During her search Chrissie stops off in Alkmaar, and visits the Betty Blocks headquarters. There she learns about Betty Block's origin, mission, and the ways our technology maps onto the industry's challenges.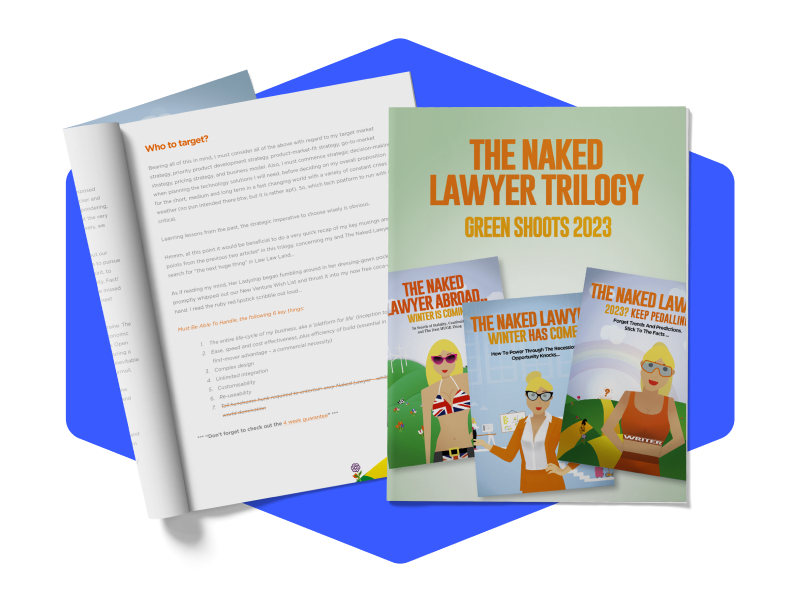 Inspired by her visit to Betty Blocks Chrissie starts to look at how self-building digital solutions enables a robust, agile, secure, long-term innovation strategy. She finds that low-code platforms are being adopted and implemented by law firms "for their benefit internally and, more importantly, externally." By independently building solutions law firms can automate manual processes and digitize workflows, thereby optimizing internal operations. Meanwhile organizations can offer differentiating services to clients by developing fully bespoke customer-facing solutions.
A low-code platform, then, can be leveraged to make up for a decrease in human resources and to create new revenue streams. To turn current challenges into future opportunities.
Chrissie's extensive search culminates in a complete list of the nine crucial elements that any firm's Tech Stack should be capable of handling. A key list that anyone in the legal industry should have. Looking at her list of requirements, Chrissie's research into Betty Blocks begins to make complete sense.
The Betty Blocks platform empowers law firms to rapidly build fully customized applications. These digital solutions can be integrated with anything, thereby building an innovation layer around an existing tech stack. As a result, law firms can develop a fully unified tech system, integrated with key platforms like HighQ, iManage, and Language Weaver.
Curious about the nine elements on Chrissie's list? Do you want to know how Betty Blocks could empower organizations not only to pedal, but to accelerate through 2023 and beyond? Check out the full series to find out: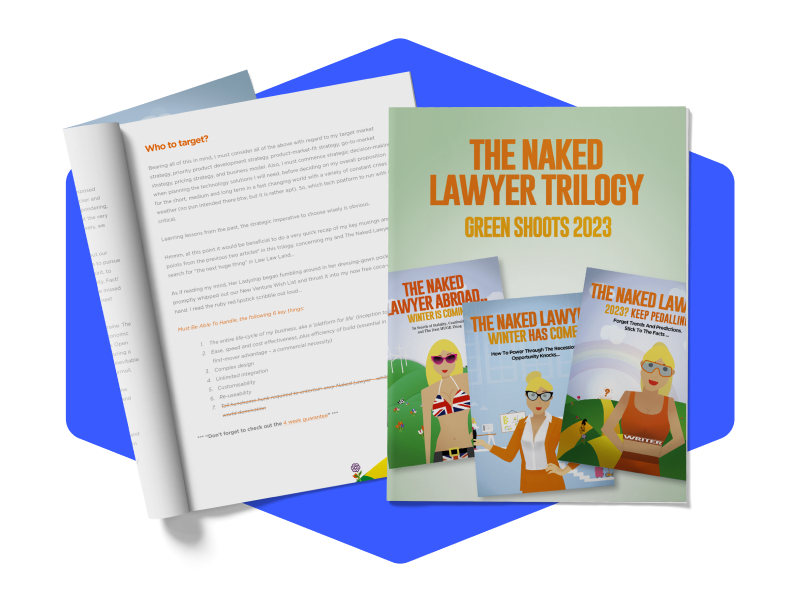 Chrissie is an Independent Non-Executive Director and Advisor, a global multi-award-winning Legal Futurist, Consultant, Influencer, Entrepreneur, Lawyer, AI LawTech Pioneer, Strategist, Marketeer, Brand builder, best-selling Author and Keynote Speaker. Founder and CEO of EntrepreneurLawyer Ltd. Chief Tech Advisor and Writer to Modern Law (Chair of the 'Technology in Law Law Land' roundtable).