From August 22-26th, Betty Blocks joined the LegalTech Vacation Scheme as a gold sponsor. Organized by Law School 2.0, the event was the place to be for all people, tech, and trends that are interested in the legal industry and leveraging technology: the new generation of legal.
The LegalTech Vacation Scheme is geared towards shaping the lawyers of tomorrow.
For five days, attendees focus on identifying problems and creating solutions, facilitated through workshops, courses, expo booths, and pitching sessions.
Our Betty Blocks attendees had conversations about decisions flows for dinner menus and discussion on self-build versus buying applications. We observed what the new generation of legal looks like, and discussed the importance of adopting an implementation mindset. Here's a wrap-up of what we talked about and picked up at the event.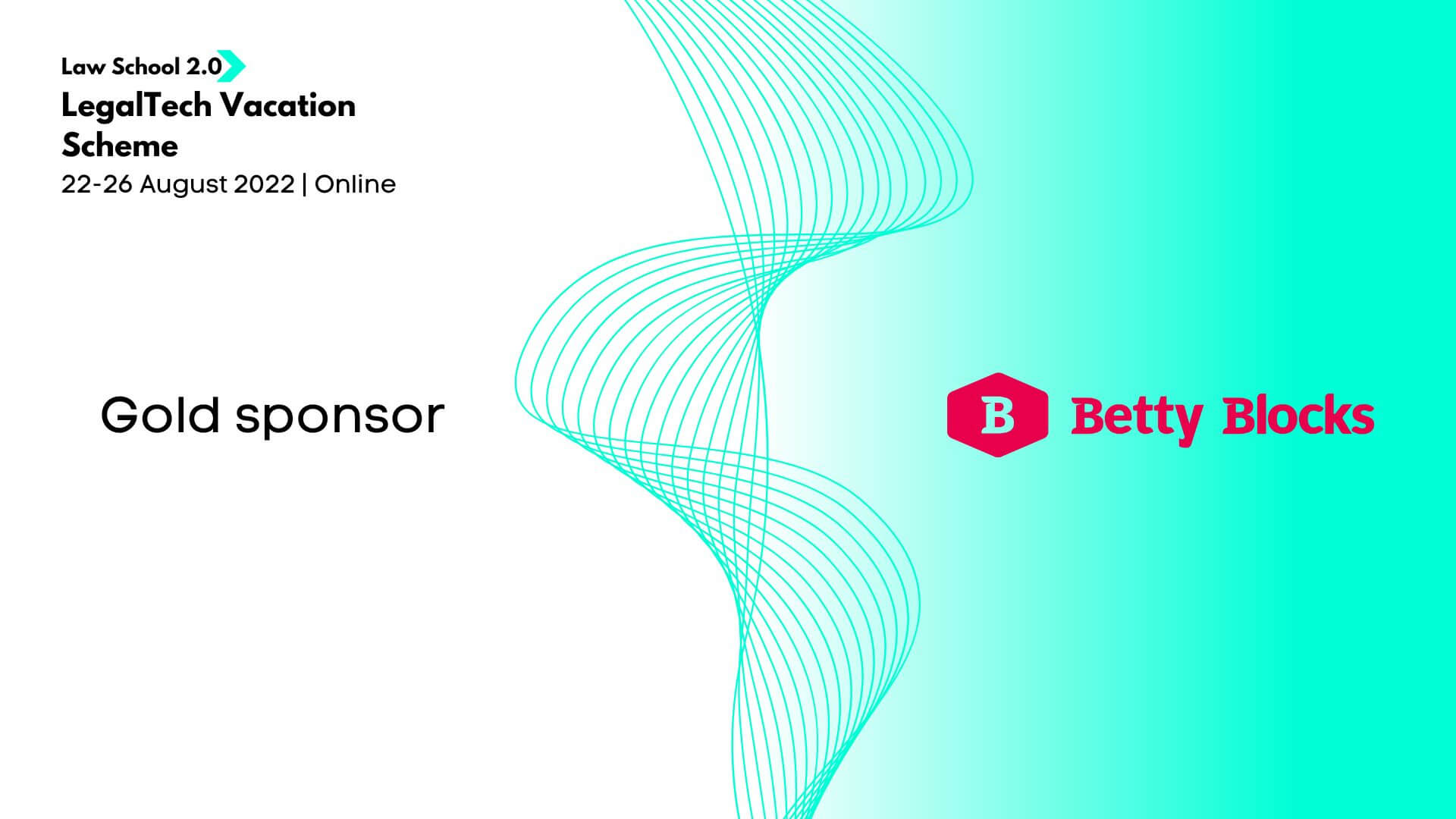 Betty Blocks insights: A recap of our sessions
On day three of the LegalTech Vacation Scheme we got an opportunity to share some of our legal knowledge and experience.
In the theme of the day - solution adoption - our own legal innovator Paddy O'Shaughnessy gave a presentation on how to launch and implement a solution to ensure success. The successful implementation of a Legal Tech solution goes way beyond its purchasing, and can be a complex process. If there was one key takeaway from Paddy's presentation, it is that iterating your digital solutions is crucial to ensure that it works, and to properly measure its success.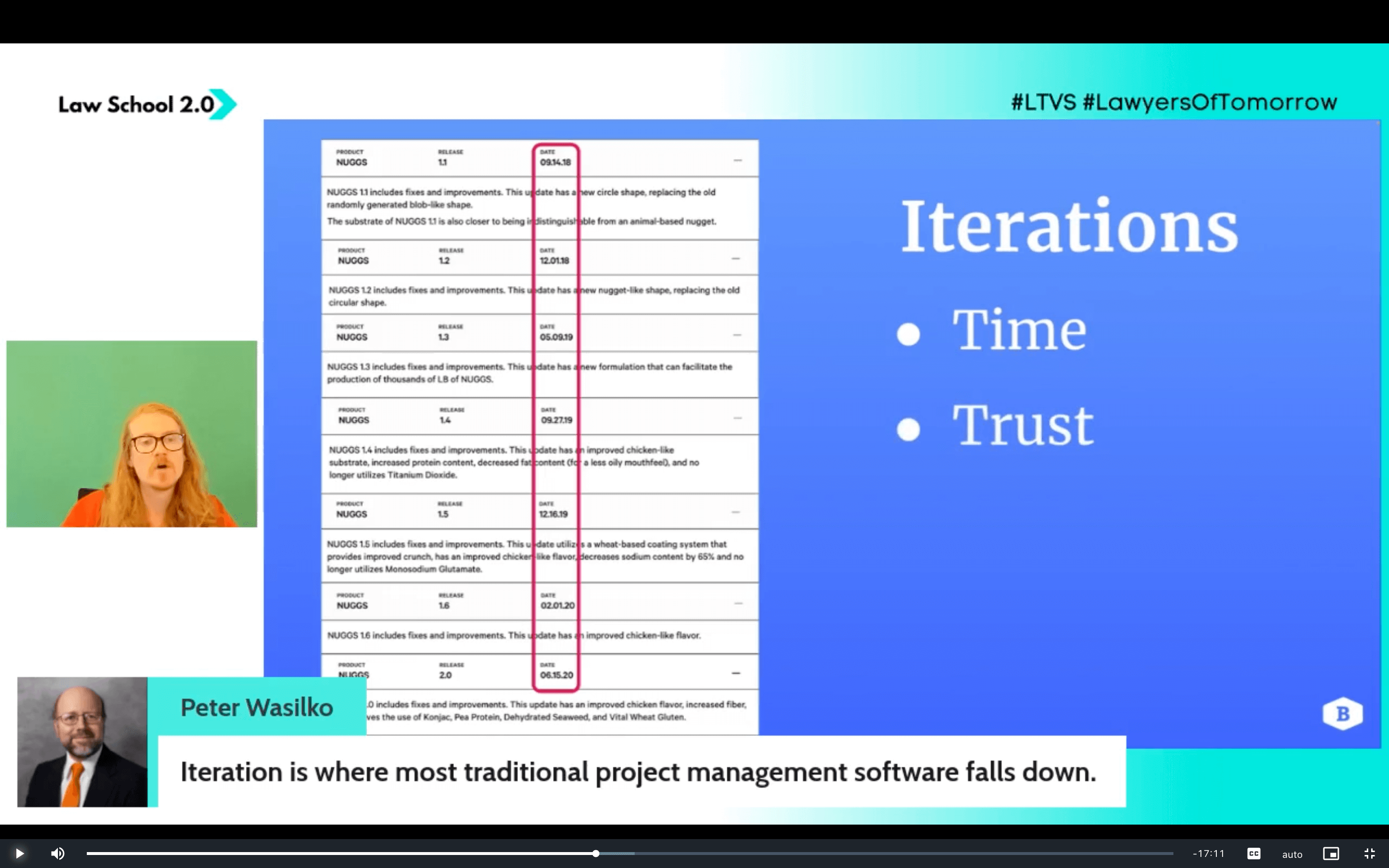 Paddy talking attendees through the importance of iteration
Following Paddy's presentation, Odin van Eijk - product owner and platform expert - presented on how to utilize feedback to build on and improve your application, using Betty Blocks. Taking the simple and relatable example of determining what to have for dinner, Odin talked attendees through building a Decision Flow application. Curious? Click here to assess your own use case.
It's not summer school without a creative assessment, so on Friday afternoon Betty Blocks' Chiel Wester and Head of LawtechUK Aleksandra Wawrzyszczuk acted as the jury for various solution pitches to two problem sets. Chiel was impressed by the innovative and creative solutions that came out of the first problem set: looking at the issue of energy prices increasing, and how to leverage tech to ensure users can continue to pay their bills.
Of course we didn't miss the opportunity for in-person networking, and Chris Williams attended Wednesday evening's LegalTech Summer Meetup in King's Cross, London. This was a fantastic opportunity to meet both professionals and students face-to-face and continue the conversations inspired throughout the week.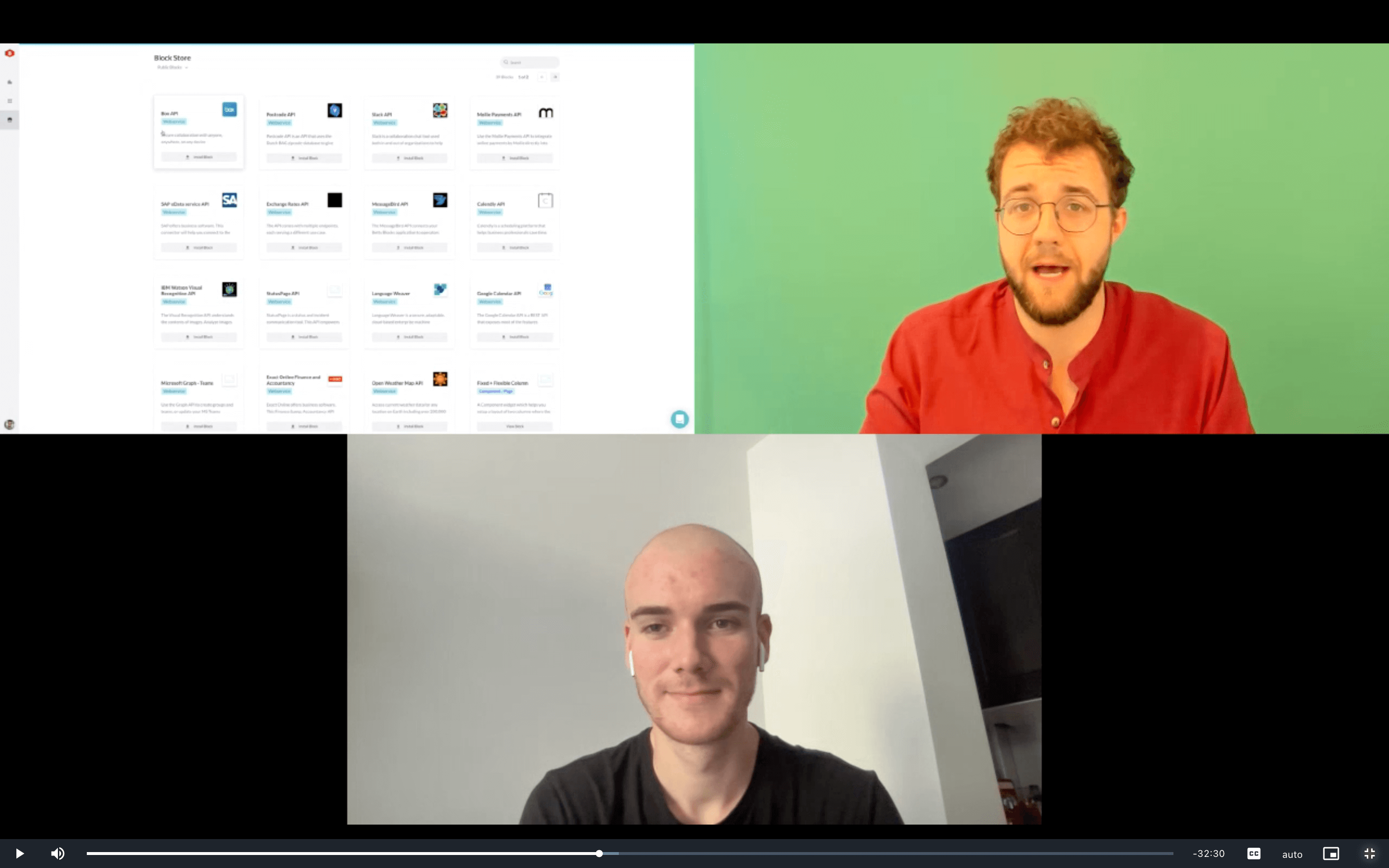 Odin presenting the Block store
The new generation of legal
Law School 2.0 engineers the LegalTech Vacation Scheme so that it is suitable for those beginning to engage with legal tech (as fresh graduates or experienced lawyers). As a result, the LegalTech Vacation Scheme provides a snapshot of the new generation of legal; curious, modern, and accustomed to tech.
This newest wave in the legal industry knows that legal tech is the future, and that the right tech stack is the competitive edge necessary for leading the industry. Recent graduates have grown up side-by-side with technology: living a lifetime in tandem with tech rather than having learnt to adapt to a digital age. Having digital solutions which facilitate every-day life is their natural state. So what does this mean for the legal industry?
The new generation of legal will have much higher standards for their legal tech environment, expecting a selection of integrated tools which empower, support, and elevate their work. For a generation used to tech, the adoption of new tools will be much faster than the current generation (who have to familiarize themselves, and then their organization with a tool). This begs the question: how can legal tech support and inspire this digitally savvy generation?
To self-build or to buy
Brought up constantly within the discussion around how to identify problems, select the right solutions, and implement them for success is the question of whether to buy Legal Tech solutions, or to self-build. This is a discussion we also noticed at ILTACON 2022, and a key theme we talked about at Legal Innovators California.
Built as one-size-fits-all solutions, off-the-shelf products are often harder to implement within an organization as they are not built for a company's exact needs. This means that an organization has to adjust around a tool, rather than building a tool which fits around them. Meanwhile, custom-built solutions are future-proof as organizations have the ability to independently add functionality, make adjustments, or increase capabilities within their apps. This means that a tech solution grows and adapts together with your firm's increasing digital literacy and changing needs.
Tools which empower business users to design the solutions to their problems are the tools which match a digitally savvy, modern, problem-solving, ambitious generation.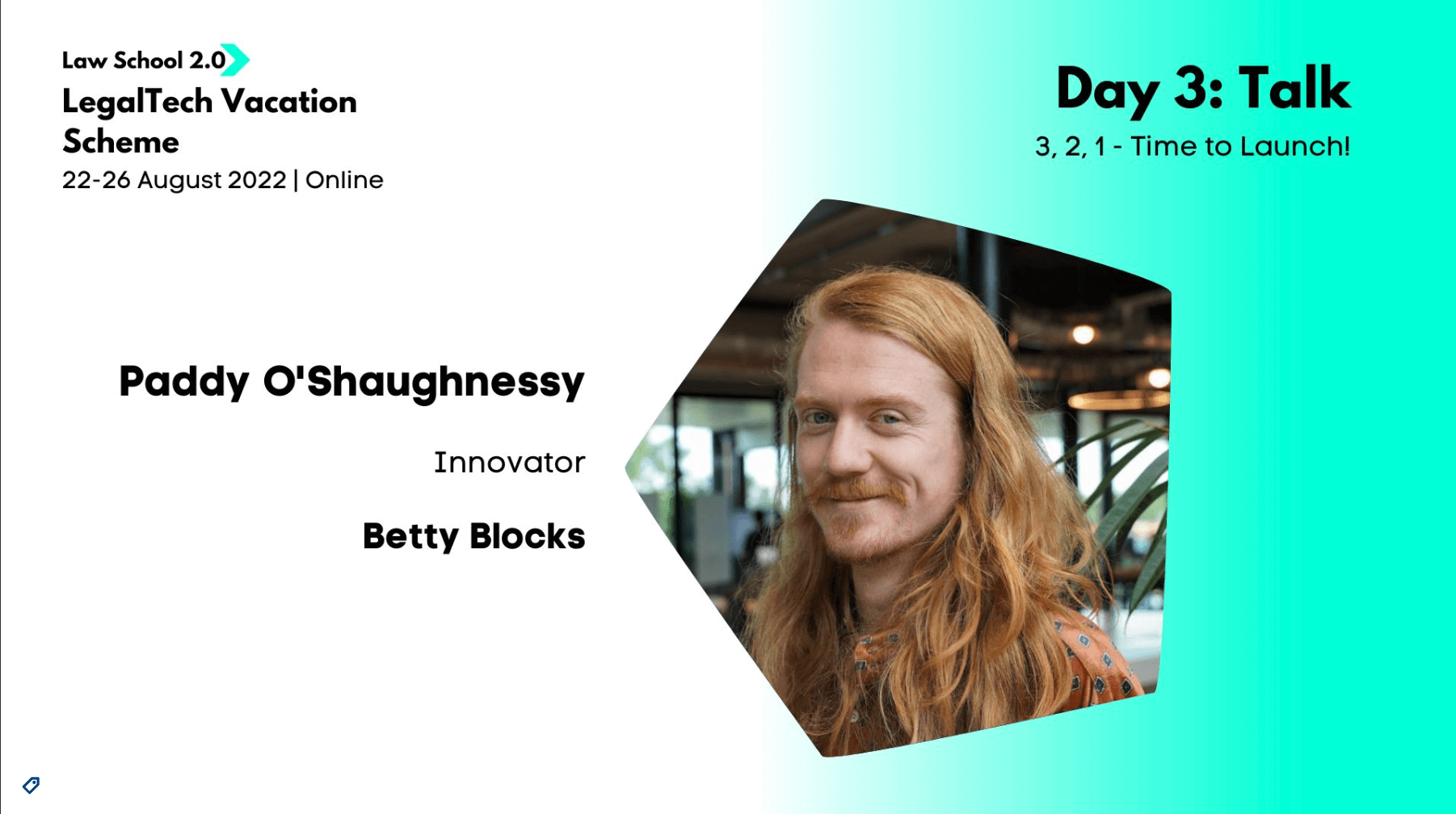 Implementing legal tech: a tool and a mindset
Law firms and legal departments are gradually learning that launching and onboarding legal tech solutions goes way beyond purchasing. Instead, implementing legal tech means integrating both a new tool and a mindset.
When it comes to onboarding new technology in a firm or department the risks are high. Adopting a new tool almost always means a slight adjustment in the way of working. Sometimes, this can require slightly more time in the short-term, while saving a lot of effort in the long-term. A Planning Tool, for example, requires users to take the extra time to input their projects and availability. However, in the long run it optimizes internal project and task planning, enabling insights into capability and project management.
In order to encourage users to adopt new solutions, they must be onboarded and taught the best practices. Crucially, users must see the added benefits of adopting the new tool. Without this, users stick to their old ways of working, and technology has a high chance of failing due to lack of implementation. When legal firms and departments introduce a new tool, they must also introduce a new mindset.
Here we see one of the key benefits of a firm or department independently building digital tools: they can custom build the solutions to their problems. Additionally, including end-users in the building process means the onboarding process is initiated from the very beginning, making users excited to adopt the tool. Meanwhile, an innovative mindset is implemented through the innovative method of building, testing, and iterating.
Conclusion
Evidently, the legal industry should be preparing itself for the new generation: modern, tech-savvy, ambitious, and innovative. Meanwhile, legal tech providers should be thinking about their new generation of users, and how these users' needs impact a company's offer. One thing is for sure: we can't wait to see how the new generation's approach and usage of technology changes the legal industry.
A huge thank you to the team at Law School 2.0, the organizers of the Legal Tech Vacation Scheme. A big shout out to Paddy, Chiel, Chris, and Odin for representing Betty Blocks.
Intrigued by the Legal Tech Vacation Scheme and want to know what other resources Law School 2.0 has to offer? Check out their website here.
Do you want to know more about how Betty Blocks empowers the legal industry to create custom built solutions to innovate, digitize their support, and elevate their organization? Check out our legal use cases here.