In early June, Betty Blocks headed to San Francisco to sponsor and attend Legal Innovators California. Organized by Cosmonauts and founded by Artificial Lawyer, Legal Innovators brought together key thought leaders, decision makers, enthusiasts, and experts in the legal industry. The event explored the intersection and interaction between technology and the business of the law.
At Legal Innovators we got the opportunity to discuss and contribute to the topics currently most present and pressing in the realms of law, innovation, and technology. From top-down strategies to data, here are the key topics we picked up on: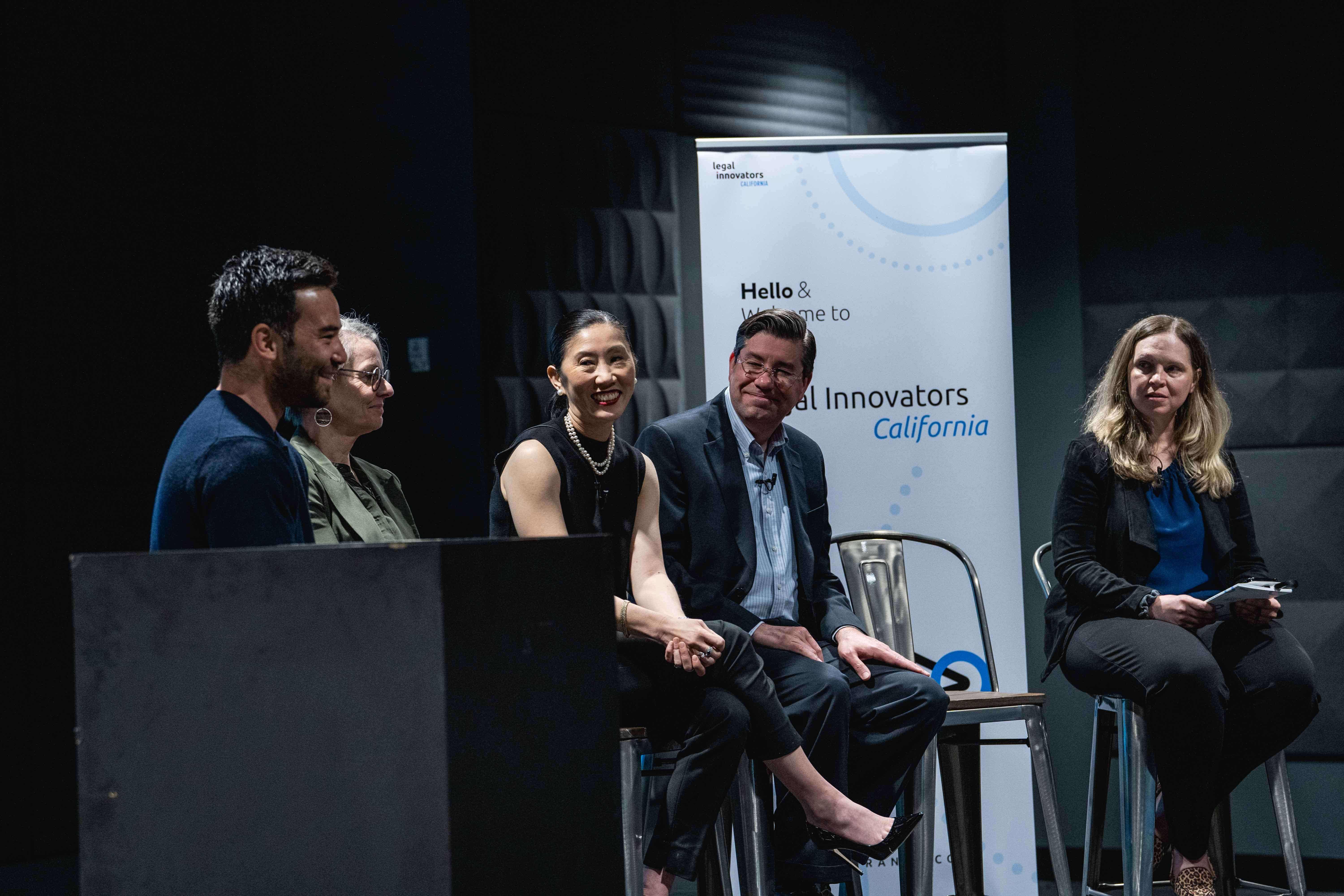 Photo credits to Cosmonauts
How to strategically implement innovation
By now it's extremely obvious: everyone throughout the legal industry wants to innovate. A lack of willingness is not the problem. Instead the complexities of how to innovate form barriers to development.
Many firms or in-house legal departments at the beginning of their innovation journey have little structures for innovation in place. This means that finding, identifying, truly understanding, and prioritizing organizational challenges and their potential (digital) solutions is already a complex process. The solution is two-fold: taking a top down approach, and involving end-users from the beginning.
True change is implemented from the top-down
As with any radical changes, innovation cannot be a bottom-up initiative within an organization. When the push for change and solutions come from various dispersed departments, this unsupported and unstructured process eventually dies out.
In many firms, waiting for those experiencing issues to come forward with their problems or proposed solutions means change never happens. On the flip side, without an innovation structure in place firms can find themselves overwhelmed with requests for solutions and changes from attorneys. Without any structures in place there are no ways of organizing, prioritizing, or beginning to solve the problems.
Instead, legal firms and departments must establish strategies for embedding innovation with a top-down approach. The initiative and push to think innovatively about solutions to organizational and clients' issues must come from the top rungs of the company.
In order to strategically integrate innovation, firms must establish ways (appointed times, places, or people) for legal professionals or people from the business to raise issues and make suggestions. Firms must create methods to analyze and evaluate what the issue truly is, who experiences it, and what the impacts are. After this, there has to be a process to assess the opportunities for and priorities of a solution.
Digital solutions can help facilitate this process. By creating an Ideation Portal, firms provide their organization with a place to conceptualize and pitch solutions. Meanwhile, management can digitally collect ideas, view trending topics and themes, and select suggestions for development.
Another great example of this is the Innovation Investment Steering Committee established at Norton Rose Fulbright for this exact purpose. The committee has created a streamlined approach for collecting ideas, validating concepts, and prioritizing development to ensure they are investing in the most pressing solutions for their organization. Learn about how NRF has implemented innovation using Betty Blocks here.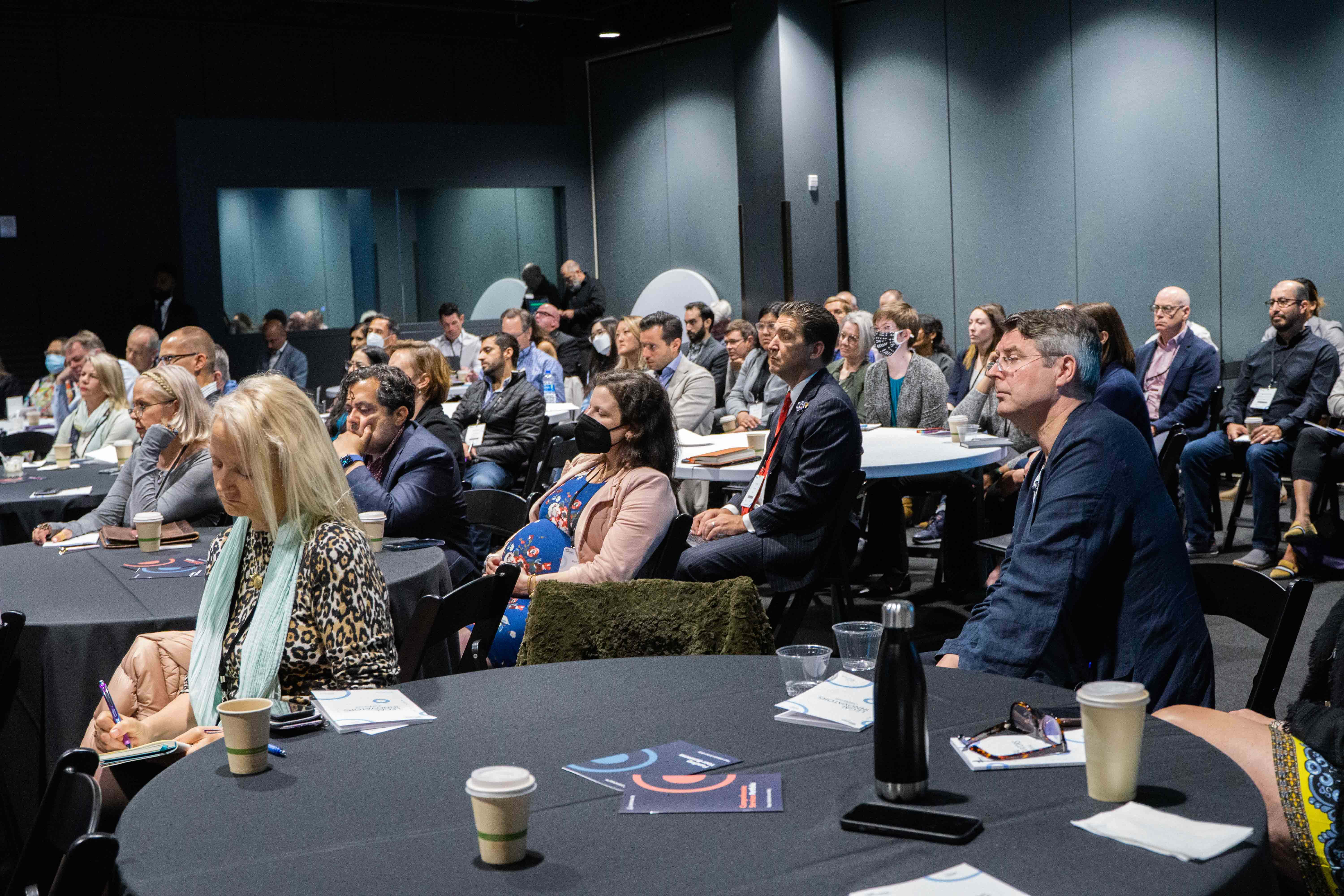 Photo credits to Cosmonauts
Involving end-users to secure a high adoption rate
Another key element of strategically implementing innovation in your organization is involving end-users throughout the process.
The cost of a software or digital solution goes way beyond its purchasing or building. Instead, to properly implement and integrate a solution time and resources must be invested to train and teach, inspire and ideate. Thus, organizations have to establish ways to ensure that attorneys or clients (the solutions' end-users) will actually adopt the technology.
By involving end-users throughout the process of conceptualizing, creating, developing, and implementing digital solutions a firm properly integrates and implements innovation. With end-users involved from start to finish, those finding or developing solutions can constantly gather feedback and get input to ensure these map onto the exact needs. As a result, your firm invests in and develops solutions with a perfect product market fit.
Collecting and centralizing data to elevate client services
Organizations are catching onto the fact that all of the information and data they need is contained in their people and systems: they just have to find it.
Often, data is siloed in various departments throughout an organization. This means that departments are and remain knowledge holders in their specific fields: accounting knows about accounting, HR knows about HR.
Just as with integrating innovation, it is crucial that organizations establish structured ways of collecting, decoding, and utilizing the data and information within their organization.
There is a key opportunity here. Possessing, centralizing, and utilizing data enables legal firms and departments to enhance and elevate the services being provided to their business or clients. Additionally, gathering data from the whole organization results in the ability to develop solutions which are not just applicable not just for specific departments, but company-wide.
This connects to conversations we had at Crafty Fest - an in-house legal department event Betty Blocks also attended in June. At Crafty Fest, we talked about how data and digital tools enable in-house departments to become strategic business powers aimed with the right information. Check out our reflections on the event here.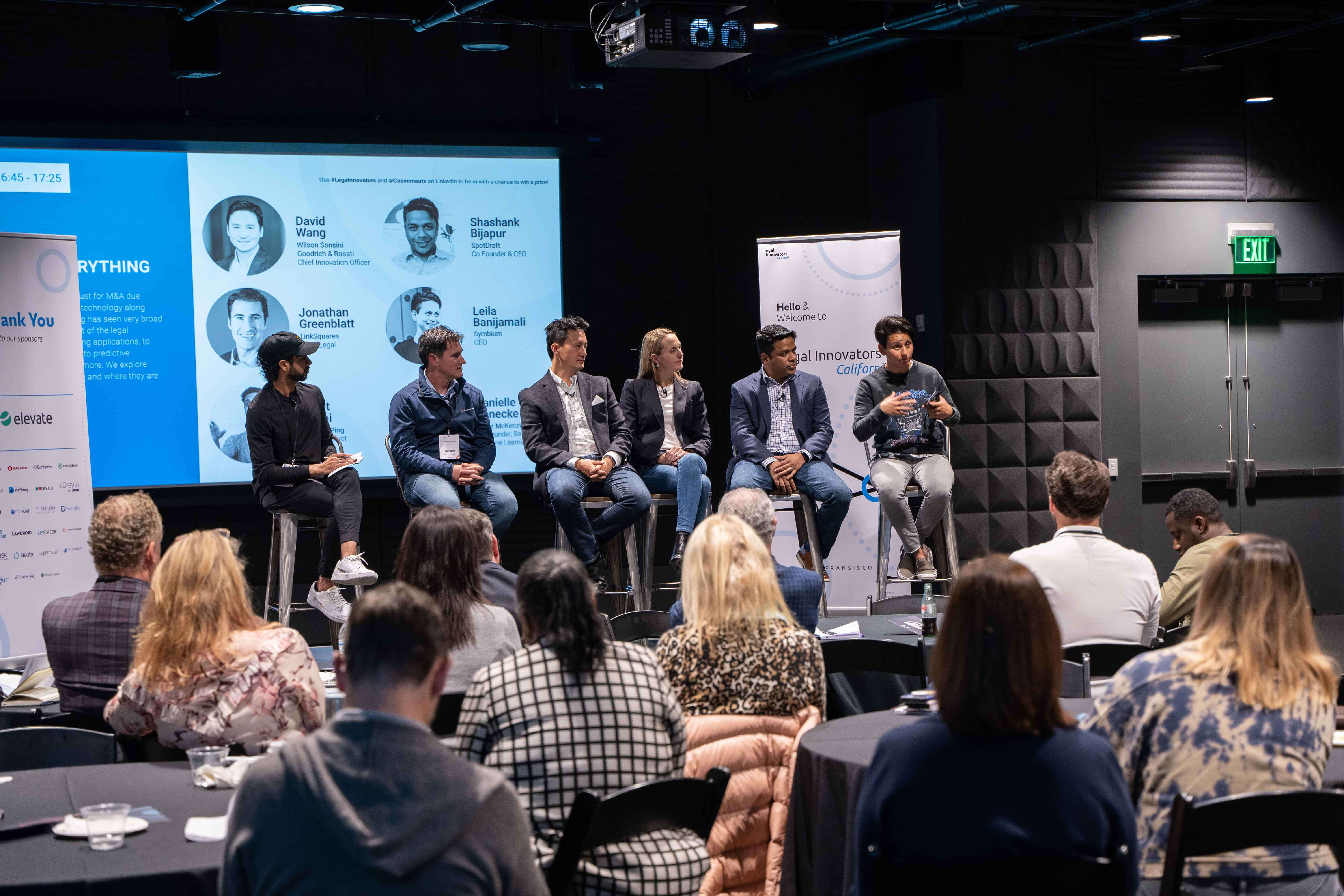 Photo credits to Cosmonauts
To build or not to build: that is the question
As the legal sector and services are increasingly mediated and changed through technology, firms and departments are thinking of ways to onboard digital solutions to facilitate their work and services. By onboarding software or applications, legal firms and departments can offer digitally-enabled, quick, efficient, and competitive services - helping their employees and meeting clients' expectations.
However, firms often decide not to self-build because of pre-existing notions that this is time consuming and complex. Firms will therefore outsource or purchase out-of-the-box solutions unless they require something to be very specific or customizable.
Here's the problem with that. Purchasing pre-built set solutions means that your organization will eventually, inevitably run into the limitations of the app or software. As your organization advances in your digital literacy and abilities, you will want extra functionality, increased capabilities, or require adjustments in your tech solutions. Out-of-the-box solutions are rarely a long-term investment.
Meanwhile, our no-code platform has demonstrated capabilities of speeding up time-to-market and application maintenance by 5-10x. This means that self-building is ultimately less time and resource heavy than outsourcing. There are additional huge benefits to self-building applications, such as:
Digital solutions consistently map onto organizational or clients' needs
Eliminate dependencies on third parties, platforms, or IT departments
Independently make changes or adjustments
Empower your own people to create the solutions to their issues
Put development in the hands of those with the best industry and client knowledge
Curious about more of the ways no-code development can enhance your firm? Read all about the citizen development movement and how Betty Blocks supports it on our website here.
Conclusion
Events such as Legal Innovators demonstrate that the legal industry is ready for innovation and digital transformations. How to go about this is a matter of establishing the right structures, implementing new systems, and strategically supporting innovation.
A huge thank you to Cosmonauts and Artificial Lawyer for organizing the event and inviting Betty Blocks as a sponsor and attendee. Shout out to Ralph Duin, Joshua Sides, and Luis Rivera for representing us at Legal Innovators.
Intrigued by the event and want to avoid missing it next year? Check out the Cosmonauts website to check out all the cool work they are doing here.
Do you want to know more about how Betty Blocks empowers the legal industry to create custom build solutions to innovate, digitize their support, and elevate their organization? Check out our legal use cases here.