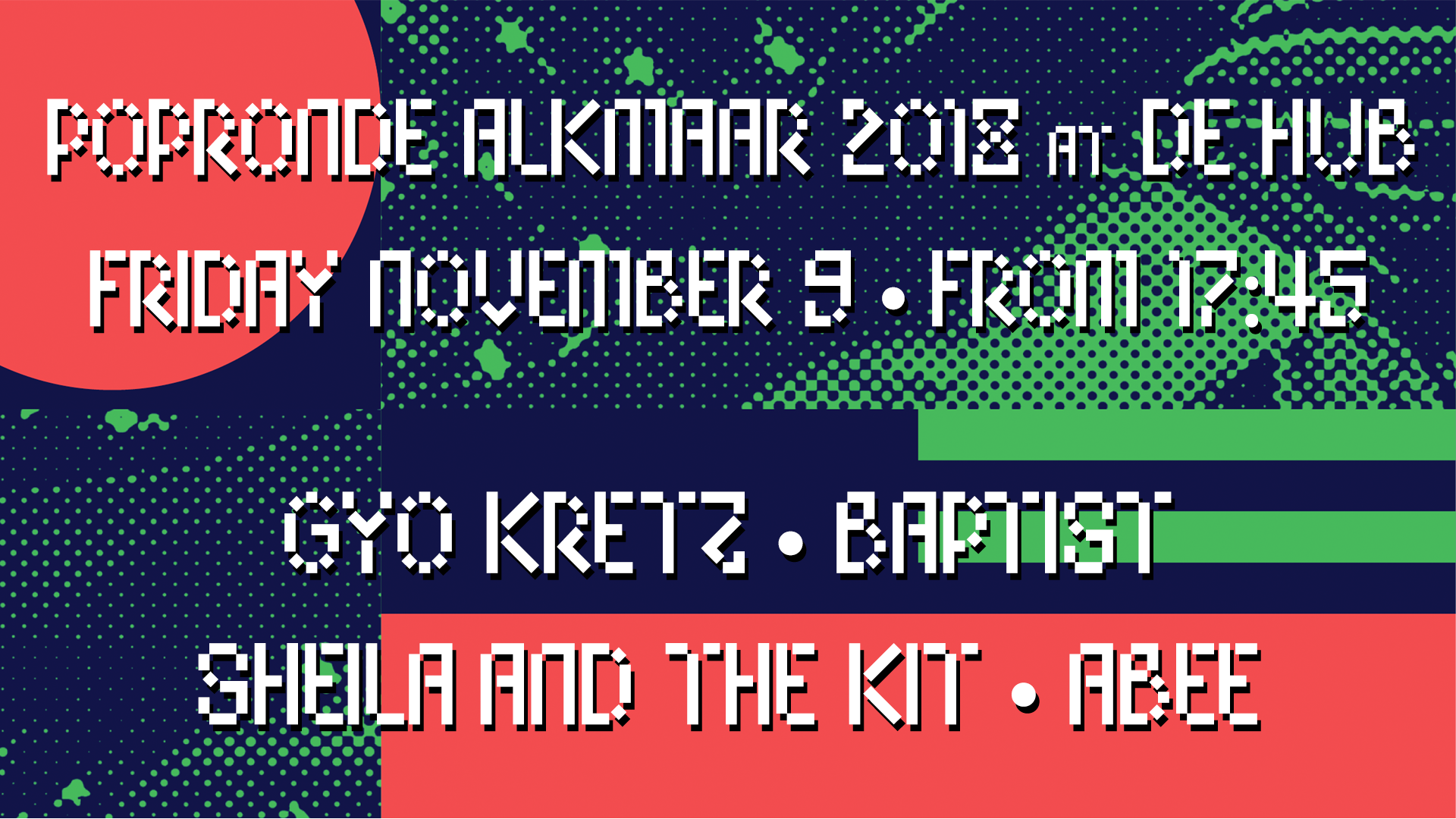 The Popronde is coming to Alkmaar again and we're excited, to say the least! Actually, we're so excited that this time we have four acts with us, at our office headquarters as our guests. The timetable of this great line-up is:


17:45 - Gyo Kretz - OORtalent
18:45 - Abee
20:15 - Sheila & The Kit
21:30 - BAPTIST


Quite the line-up, right? So, have you always been curious what The Hub looks like from the inside, or do you just want to listen to good music in a relaxed atmosphere? Just come along! Here are the details of the event:


When: November 9th
Time: 17:45 to 21:45
Where: The Hub, Pettemerstraat 7 in Alkmaar
Admission is completely free and we have a bar. So come along, have a drink, dance or simply enjoy the music. We hope to see you there.
Join the Facebook event!


Pop Around the Country
The Popronde is a traveling music festival that takes place every autumn from mid-September to the end of November in about 40 cities in the Netherlands. In every city, between 25 and 75 bands and artists perform in pop venues, cafes, bars, galleries, churches, and other unique locations.
Need some tunes to get in the mood? We've got you covered. Check out this Spotify playlist with the best songs from these artists.


See you November 9th!