Two weeks ago, we introduced our colleagues Yoeri and Jordi. These two have had an impressive, flying career at Betty Blocks but they do not stand alone. Like Yoeri and Jordi, there are many more at Betty Blocks who specialize and grow within the organization or, for example, on our platform.
At Betty Blocks, we're on a mission to unlock the potential of new-breed citizen developers who want to be in control of their software needs. It's new and it's innovative. This means we're creating something that is one of its kind. Fortunately, we have a team of enthusiastic developers with a heart for user-friendly software. Two of them are our no-code developers Justin and Hajo. Time to get to know them a little better.
Developing a no-code platform, how did you end up on this path, Justin?
"When I was young, I was always interested in computers, not that much with the software but more with hardware. When I got a little older, I started doing something completely different and entered the sports world. During my time as a personal trainer, I had gained some experience in making applications, and after a while, I decided to get back to my 'old' passion, the IT sector. I did send some open applications, and that's where my journey at Betty Blocks started in 2016. For three years, I have worked in the `Services` department, and for the last two years, I have been working on the platform as a Front-end developer."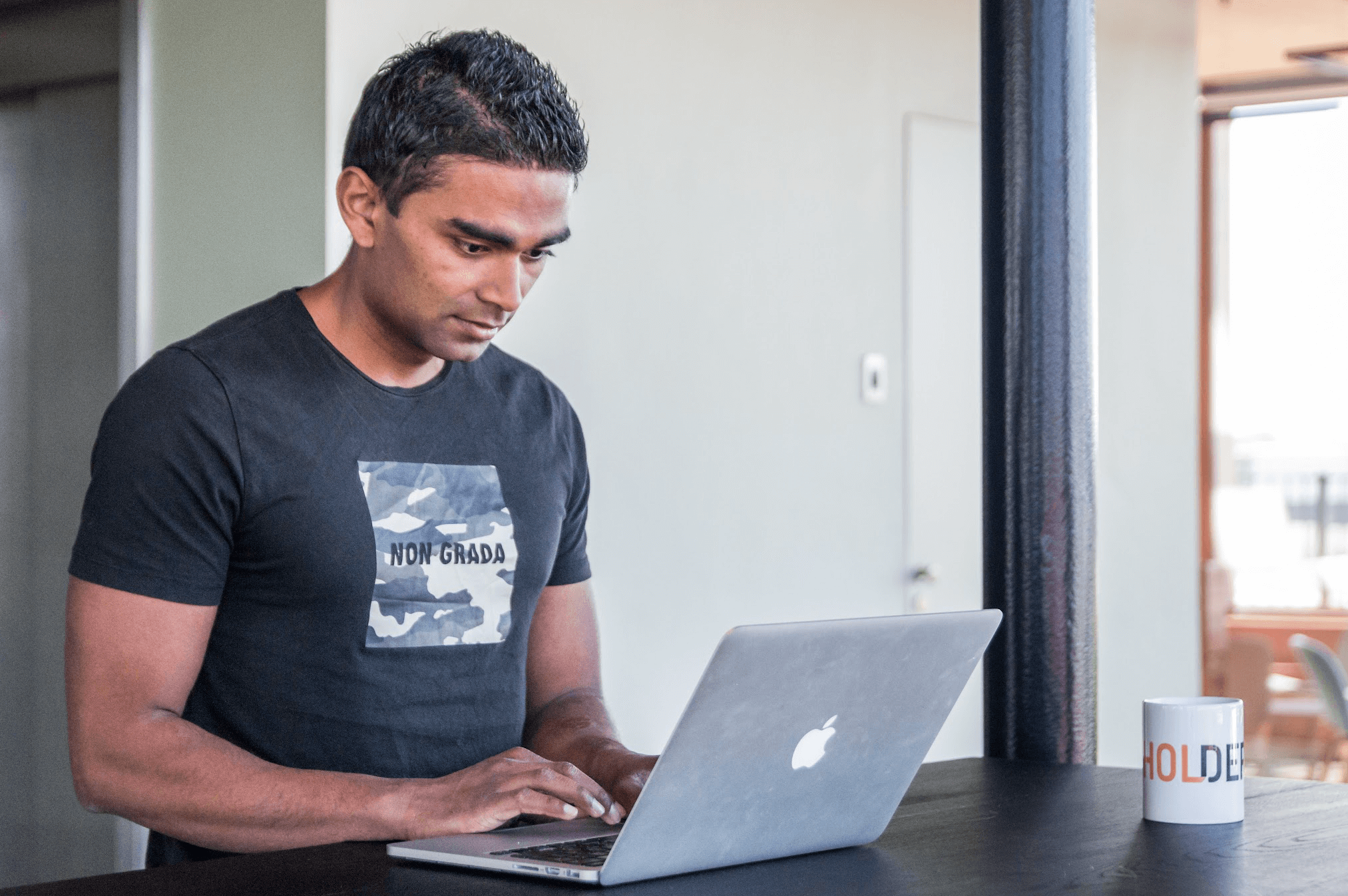 Justin: Frontend developer
Hajo adds: "In my view, I have completed the ideal study to work at a company like Betty Blocks; Business IT & Management. This study is like a bridge between business and IT. And this is an essential part of my daily job at Betty Blocks, aligning business and IT. We're translating the business case into a no-code application. After my graduation internship at Betty Blocks, I started as a business engineer/developer and became a lead developer. In this last position, I was responsible for all technical aspects of the software project and the developers who were building the project.
Since 2021 I've been a technical consultant. In this role, I am involved with self-building customers and partners; my main focus is on the personal development of the developers. We want them to keep on learning how the platform works so that they can maximize results. The other aspect is solving technical challenges in the customer's use case. It's really interesting because we get in touch with a lot of different people and use cases.
What's the best part of working at Betty Blocks?
Justin: "I prefer working with code and preferably code that can be seen visually. That's why I like to work as a Frontender with Javascript. And, I like the fact that we use React to build complex dynamic no-code solutions." The fact that you can learn a lot and work on your personal development is the crucial ingredient for Hajo: "Last year I celebrated my 5th anniversary at Betty Blocks. In these five years, I have seen myself grow. I've learned a lot, and I don't feel like I'm finished. There are still plenty of possibilities within Betty Blocks."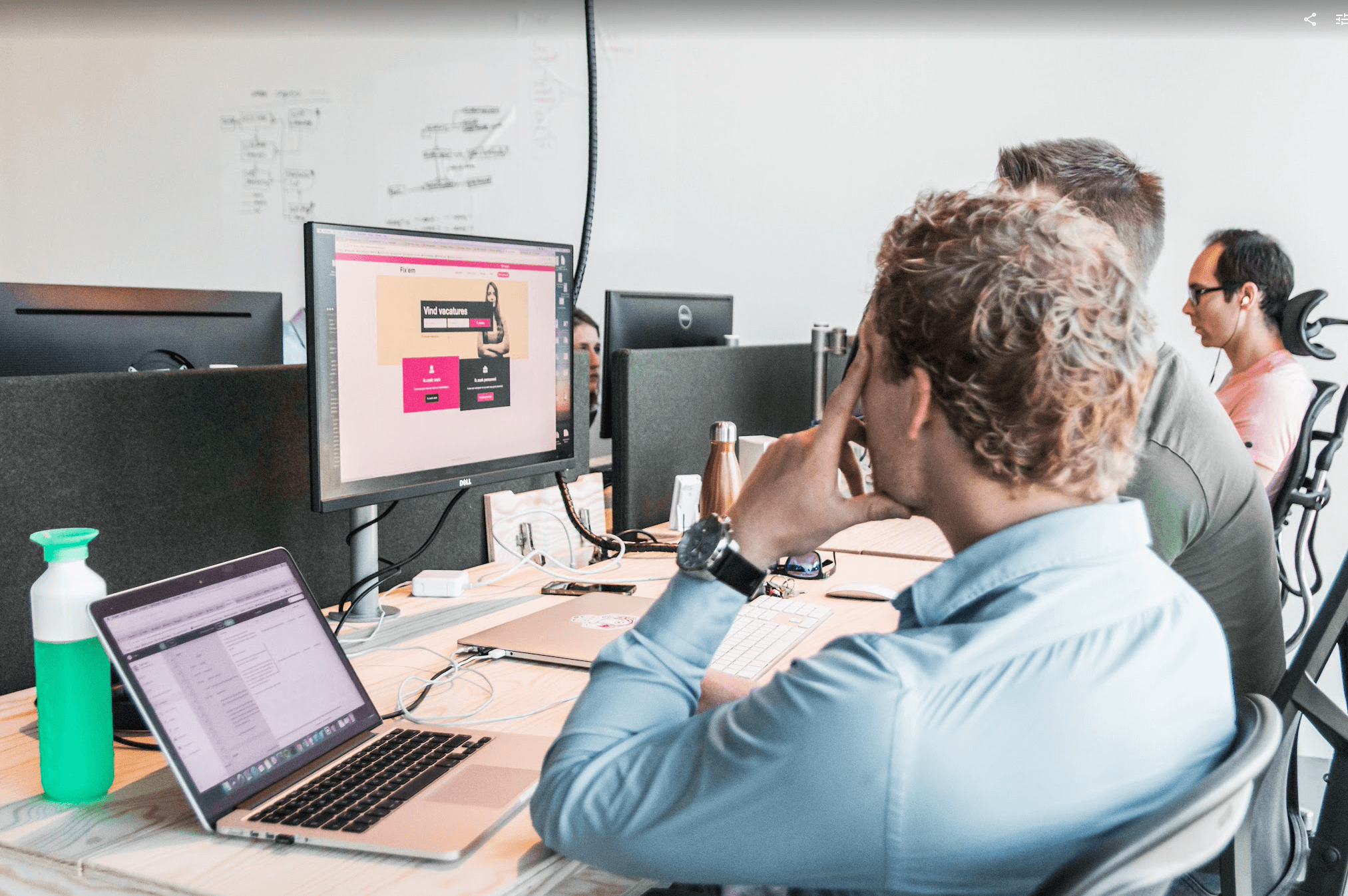 Hajo: Technical consultant
Want to know more about the careers and opportunities at Betty Blocks?