The market for no-code and low-code is exploding. All around the world, organizations are realizing the potential of platforms that enable rapid application development without coding. So what exactly can a no-code platform help you accomplish? Read all about it in our latest whitepaper: The Ultimate Guide to No-Code.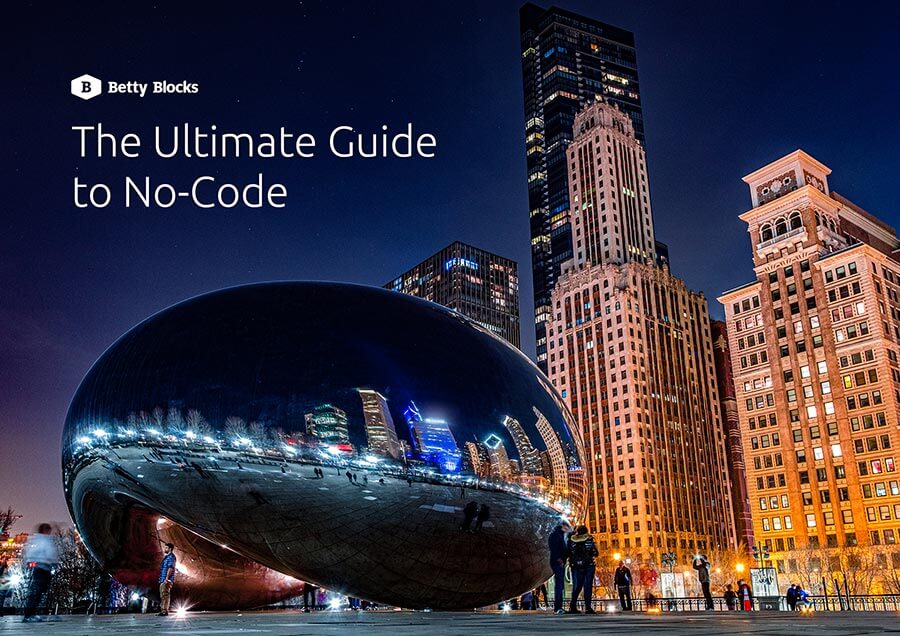 First off, what does a no-code/low-code platform do exactly? Well, no-code platforms enable software development without the need of traditional programming. Instead of coding, these platforms use visual modelling where users can drag-and-drop components into logical sequences to create functional and even complex applications.
There are two main reasons why businesses are currently investing in these no-code/low-code platforms:
Coding by hand is extremely time-extensive
There is a serious shortage of qualified developers to meet the current demand for new software.
But no-code development is about far more than just a platform and a technology. It's about putting the power of innovation into the hands of your entire organization. It comprises a new way of doing business and a smarter way of developing applications.
The Ultimate Guide to No-Code dives into everything there is to know about no-code. From how no-code works and what kind of applications you can build, to common misconceptions and practical implementation cases from around the world.
Are you ready to stop coding and start accelerating? Get the whitepaper now (free of charge)!