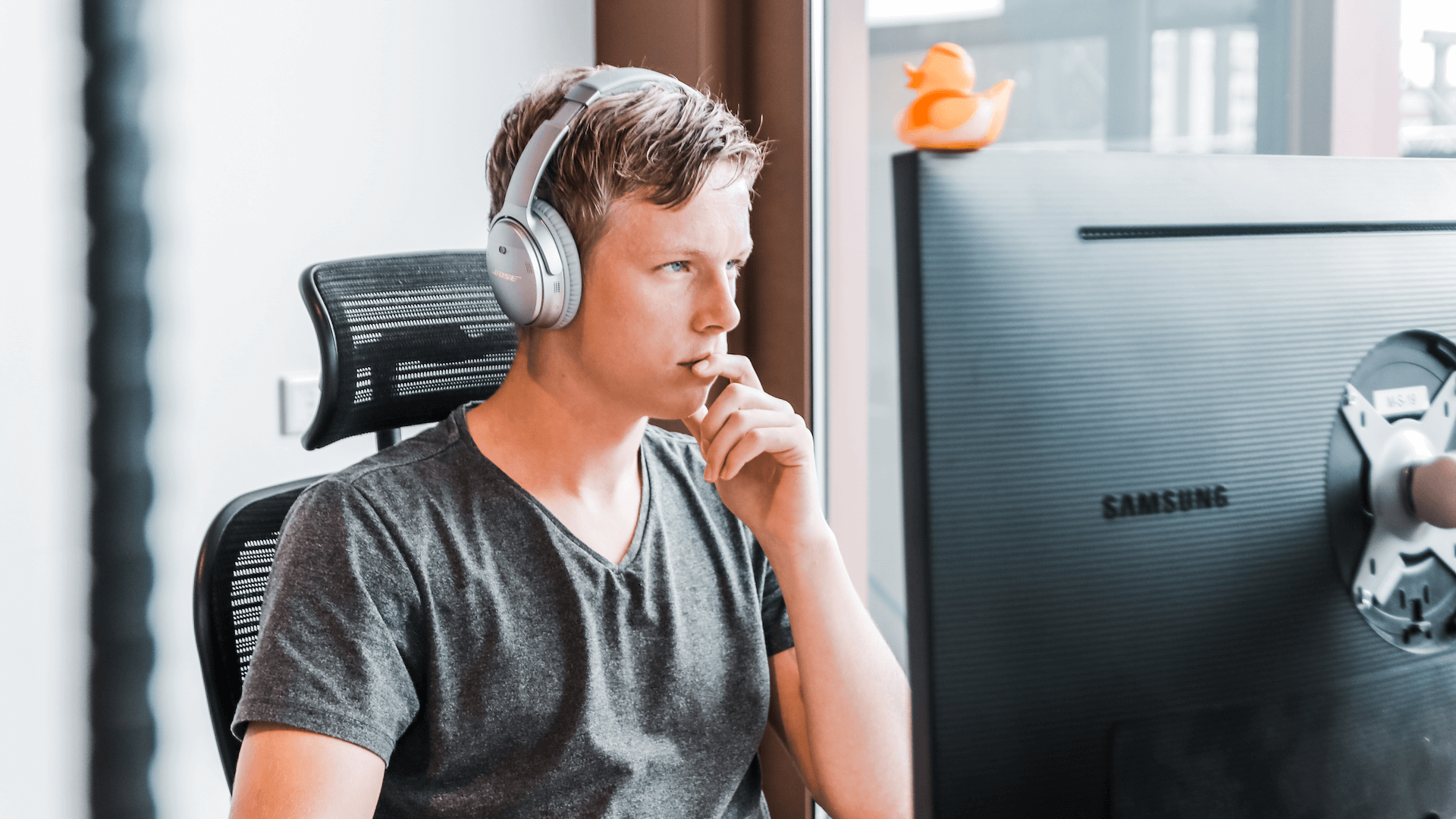 Rapid application development has gone from a race to a sprint. It's no surprise - enterprises need better applications faster. From a former reliance on traditional coding, application development has fully transformed. Software can now be quickly and easily developed without any coding, but with full flexibility. Think of all the time and resources this saves while accelerating business. Amazing, right?
Yes! By reading this, you're witnessing no-code application development in action. This blog is based on a customized CMS that was built using a no-code platform. In case, you are wondering what a no-code platform is. A no-code platform is a visual, integrated development platform that allows citizen developers to create meaningful applications without having to write a single line of code.
With the Betty Blocks no-code application development platform, you can build three kinds of applications: Back office (database), Web, and Mobile applications. Regardless of which type you build, all applications are hosted and run on the Betty Blocks (Cloud) platform as a service. It's important to note that there are various differences between the three kinds. Which one should you create and why?

Back Office Application
Improve your organization's internal operations! This application type uses a back office module only. It provides functionality to administer your business data for internal use. The back office module is already built and largely designed by us. Why? Because this module is often only seen and used by your employees. Speed up development and take advantage of the steps we have already taken care of for you. Use the out-of-the-box and ready-made features, such as filter, search, export, import, logic (workflows) and more. The platform makes it easy to visually create grids, forms, and workflows without programming.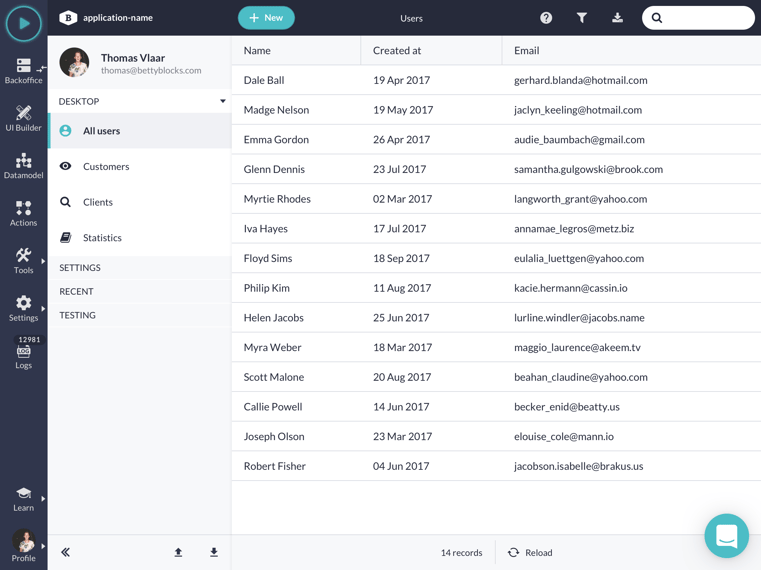 (Image does not include real data)
Example: The Amsterdam University of Applied Sciences (HvA) was looking for a way provide to better career services to students and also help companies prepare a new workforce. Using Betty Blocks, the university built a back office relationship management system to match their students with work opportunities among their extensive network of companies and connections, for internal use only. The functionalities of the back office now fully apply to their needs and requirements. They are able to match the supply and demand of practical assignments and internships, and also have a better understanding of the progress students make.


Web Application
Build a customer-facing application! A web application bridges the gap between your back and front office, when your application needs to be used publicly. The web application type uses both the back office and web module. How? The web module is used for a customized user interface and the back office module is used to administer your data.
This way, the web application enables you to create your own user interface (such as web pages) together with ready-made back office features. You can use your own HTML or our WYSIWYG page editor or insert your favorite JS framework to build with. Brand your identity by using your own style sheets.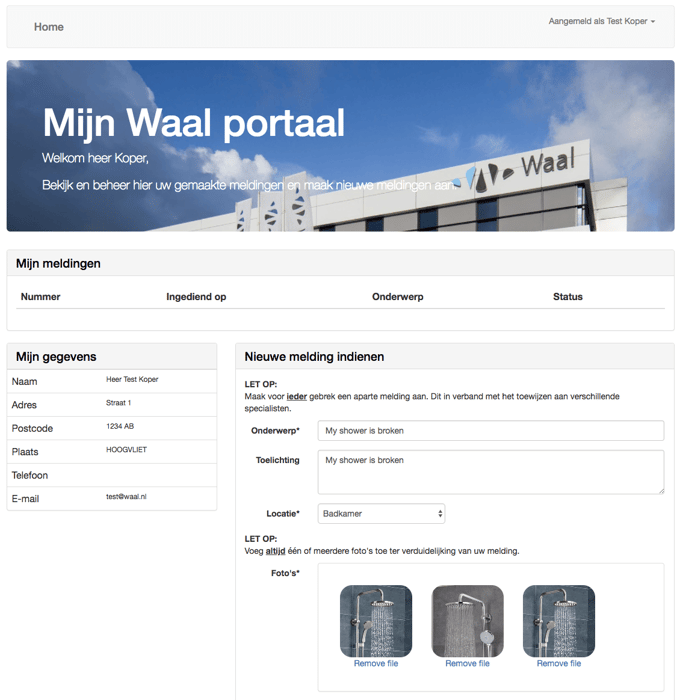 Example: The construction company Waal wanted to improve customer engagements and relationships. Waal faced a problem of a time-consuming and inflexible process for customers when needing to contact the company. They found their solution through digitizing their customer service with the Betty Blocks platform. Waal built, mainly by themselves, a new web application which supports the process in a more efficient and customer-friendly way. The customer portal is used publicly and is connected to a back office for Waal's internal operations.


Mobile Application
Take your mobile solution on the go! Build a mobile application and fully customize the front end especially for mobile devices such as tablets and smartphones, rather than large desktops. The application is web-based, and you have full access to all elements of the web browser. No software installation is needed. Just like with web applications, you are completely free to create any mobile page you want in HTML, CSS and JavaScript development. Distribute it like a 'regular' web application or in the same way native applications are distributed. The mobile application always includes a back office module to administer your data.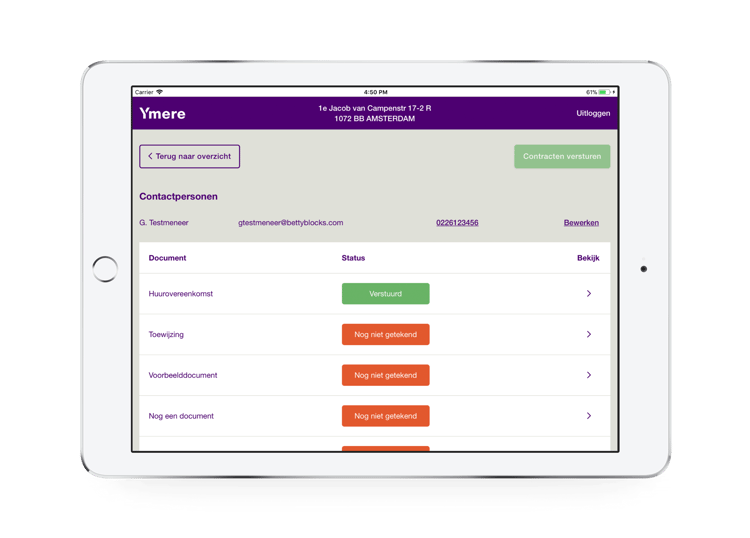 Example: Ymere, a corporation that provides affordable housing, needed a more efficient way to ensure the quality of homes. They wanted a mobile application to facilitate the home inspection and evaluation process. They built an application using Betty Blocks, which provided a form that employees could fill out digitally and then automatically process it. Now they visit the homes, armed with an iPad and can fill in the forms from any location. This replaced the standard pen-and-paper form which had to be copied to a 'regular' computer. With the mobile application, the completed forms are immediately processed to calculate scores and generate PDF files. The application they built digitized a previously tedious task, which helped the workflow of the employees and the organization.

The future of rapid application development is no-code. To build the back office, web or mobile application your organization needs, click here to sign up for a free demo with Betty Blocks now!
Or download our latest whitepaper: The No-Code Solution to Your Digital Transformation