Acceptance. Community. Inclusion. These are just a few of our company values at Betty Blocks, and ones that we are proud to share with the LGBT Pride community.
So naturally, when the opportunity came to sponsor a boat in the city of Alkmaar's 2018 Pride parade on May 26th, we jumped at the chance!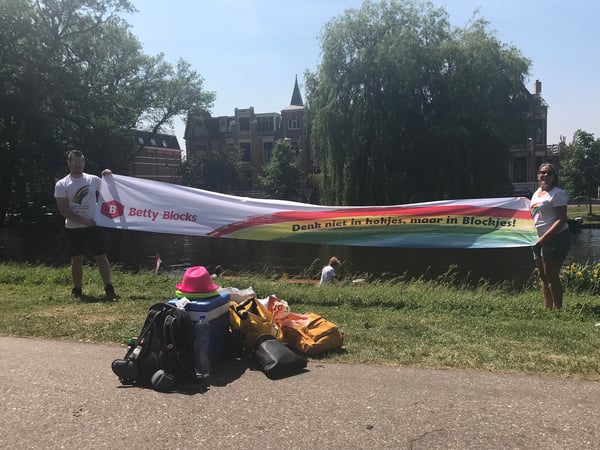 For our non-Dutch readers, our banner says: "Denk niet in hokjes, maar in Blockjes." Translation: "Don't think inside the box, think in blocks." Shameless no-code promotion? Maybe a little.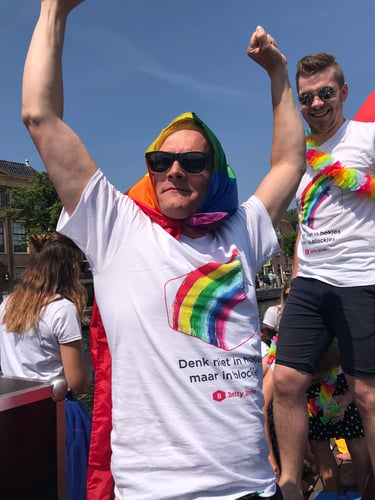 But it's more than that. Pride festivals are all about being unafraid to celebrate who you really are, and finding the people who will embrace you no matter which box you check.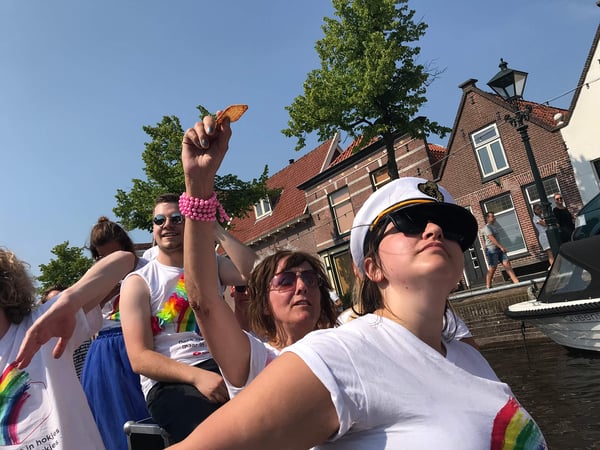 At Betty Blocks, we're proud to be a little different. And we're proud to have all kinds of members included in our Betty Blocks community, too.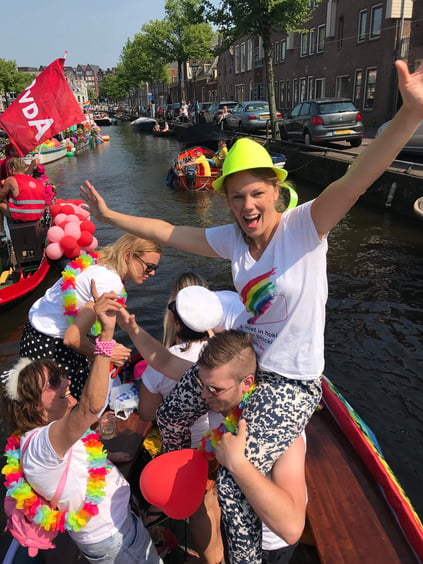 As outspoken no-code advocate Lady Gaga once said, sometimes it takes a bit of boldness and courage to show your true colors. Innovation is also about believing in the boldness of your most out-of-the-box ideas. At Betty Blocks, we believe in your boldness too :)