She's been at Betty Blocks for half a year now as our business consultant and associate for the UK team. Don't let her heavy English accent fool you — she's definitely not from the Geordie Shore, but a true Liverpool 'scouser'. And with her can-do attitude and boundless energy, Sacha Venner is the perfect addition to our sales team.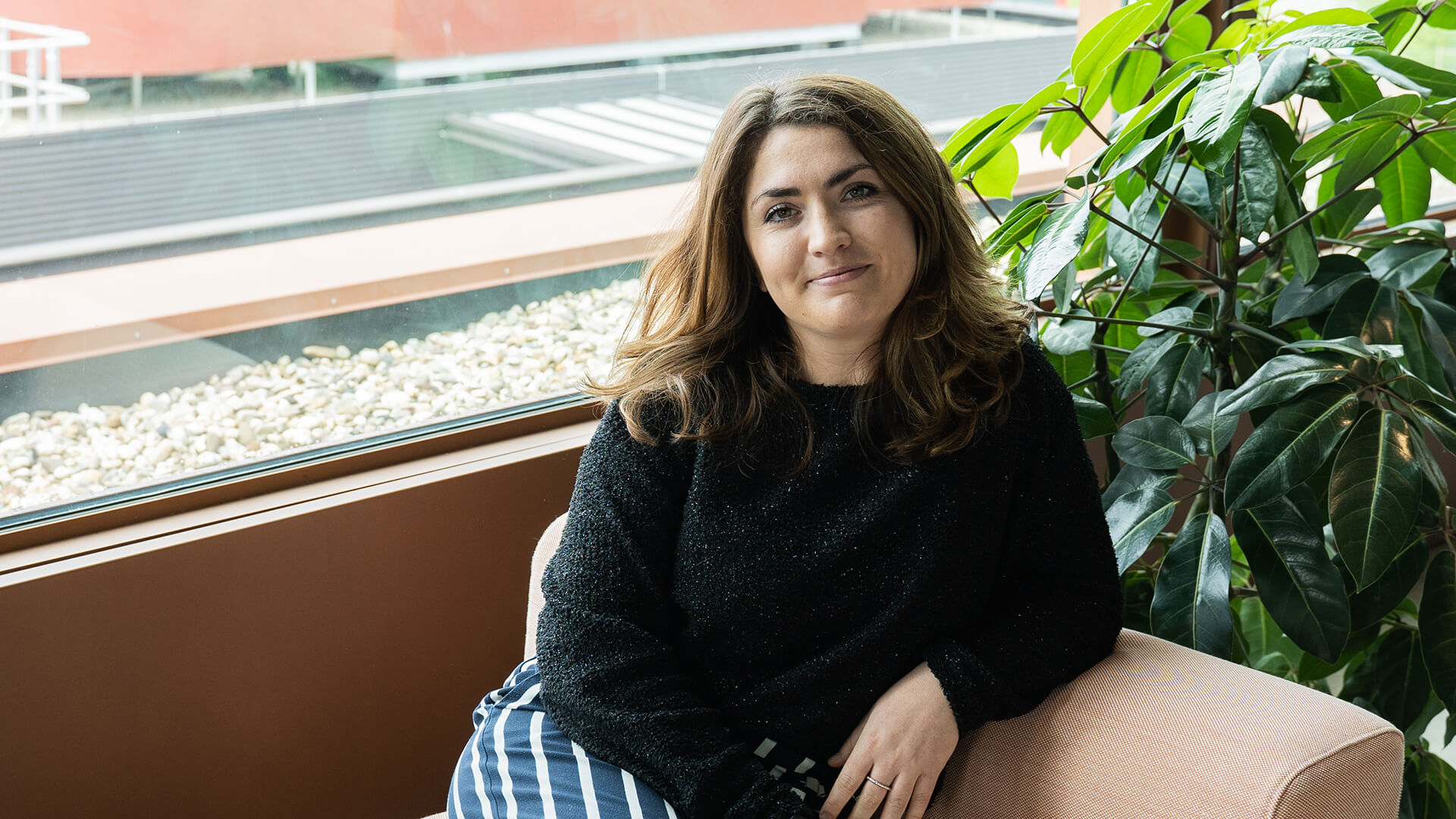 Liverpool scouser in Holland
Born and bred in Liverpool, Sacha moved to the Netherlands about two years ago. "It's going well so far. I started working for a retail company in Amsterdam. But after 17 months I wanted to do something else," she says. "So I applied for a job at Betty Blocks. I've heard it's a great company and really fast-growing. I like the vibe here, very young and dynamic!"
Originally, Sacha graduated in theatre and performance design. She danced for 19 years and was trained in American tap, classical ballet, and jazz. However, these days she keeps herself busy with CrossFit. "It's really intense. I go two times a week at 7 in the morning, and sometimes in the weekends. I enjoy it very much. It builds up my strength and also my confidence."


Sacha's secret to success? "Being active and not feeling like a slob (as we all say in Liverpool). If you're low on energy, go get energized. Go to CrossFit and kill yourself, basically. Then have a coffee, some water, and get to work!" We like the way you think, Sacha!
With a passion for working hard and a talent for handling a conversation, Sacha immediately felt at home in the sales team. "I'm always talking. Al-ways talking. I suppose that's good in sales. Of course, sometimes you have to shut up and listen attentively, really listen to what someone has to say."
Every day is like a school day
With no prior experience in IT, Sacha quickly got the hang of things at Betty Blocks. "It was an eye-opener for me. My knowledge about IT is way better now," she explains. "Still, every day here is like a school day. You always learn something new and things come up all the time. That's the great thing about this job: you constantly learn."
Of course, even Sacha sometimes experiences an off day. The key to overcoming those is keeping a healthy mindset. "Honestly, stay positive and don't surround yourself with negative energy. That's what I always put forward to people. Even if you're having a crap day, stay positive because there's always a silver lining."
It's no wonder that she thrives on her team's energy and loves to work together with different people. "It's always good to have different opinions, so you can come up with a good debate. Not an argument, but a heated debate," she emphasizes. "At the end of the day, everyone within Betty Blocks is working towards the same goal."
At the moment, Sacha and the Betty Blocks team are trying to break into the UK market. "We're focussing on the Gartner conference now. There's a lot we need to organize for that."
During our conversation, Sacha suddenly switches to Dutch: "Ik heb vijf maanden Nederlandse les gehad in Amsterdam, aan het Spui <Google translate, if you must>. But as you can hear, I still have difficulty pronouncing the 'ui'."
A life among cows
If Sacha sounds just like your type of girl, then you're out of luck. Sacha is living together with her Dutch boyfriend. "I met him in Australia while I traveled there. Four-and-a-half years later, I find myself living in the Netherlands. We just bought a house in Koedijk, which is like the most typical Dutch village ever. I would never have thought that I'd be living on farmland."
Even though the UK and the Netherlands aren't that far apart culture-wise, she still finds some of the Dutch habits peculiar. "Take a Dutch birthday for instance. Everyone's in a circle and you're expected to kiss each person in the room. What's up with that?"
Dirty little secret
And finally, Sacha was brave enough to share her dirtiest little secret with us: "It sounds disgusting and you're probably going to be grossed out, but I love to go on YouTube and watch videos of Dr. Pimplepopper. I just get a thrill of it. That's gross, isn't it?"
"So that's my guilty pleasure. It's so sick, it's disgusting, but I love it. And I don't even know why. I sometimes think to myself: maybe I'm taking it a bit too far in subscribing to some of these channels…"
She continues: "I guess it's a woman thing. Women just have that weird mind of wanting to squeeze spots. But it's good to be weird sometimes. Weird and wonderful, why not?"
Whatever floats your boat Sacha, we're happy to have you on board!