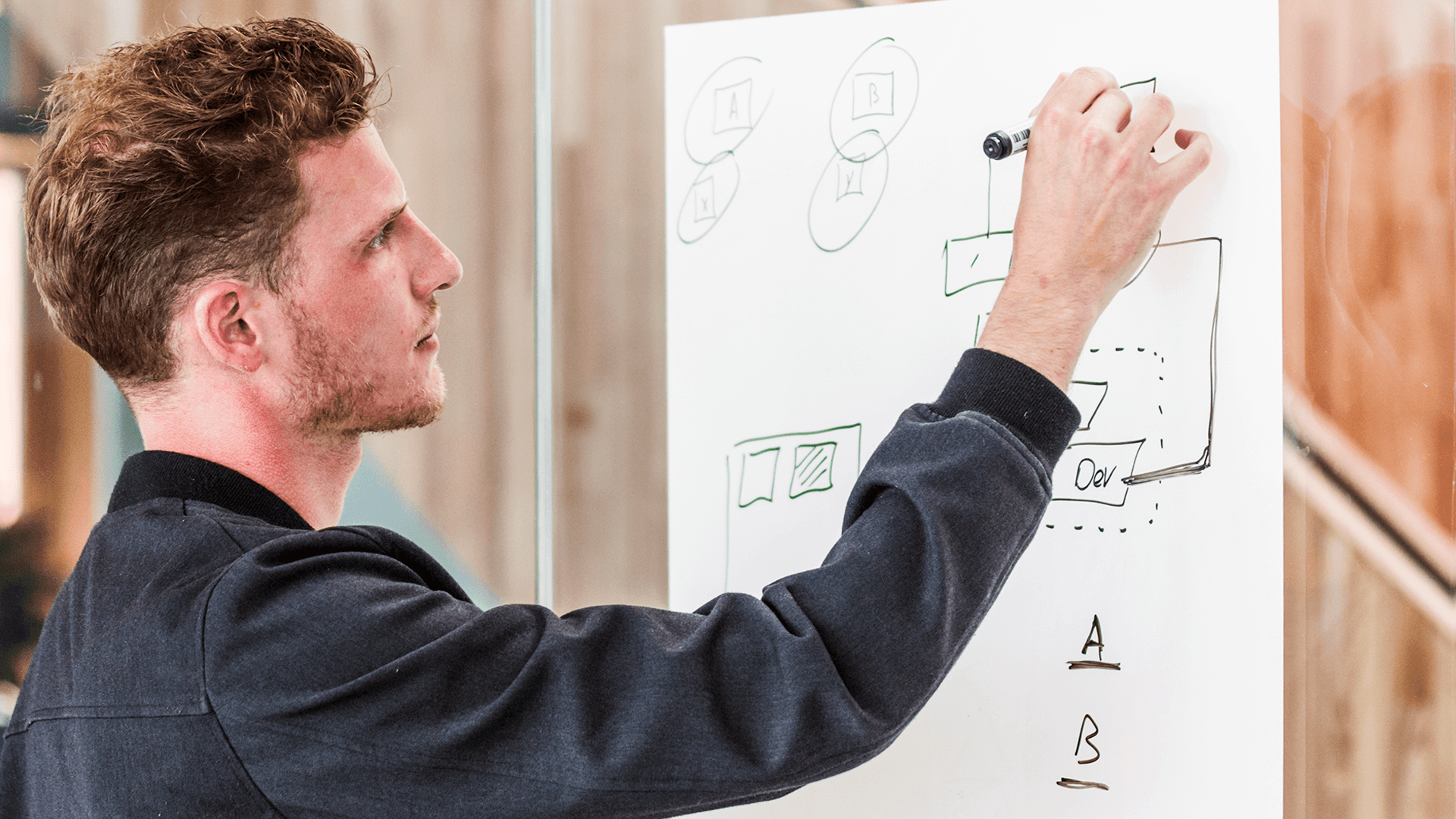 If you already know about the benefits of implementing citizen development to innovate, then you have already made a step in the right digital direction. Organizations are experiencing more and more pressure to adopt digital practices in order to adjust to disrupting markets or simply sustain their business. Your customers are the eye of the digital tornado and it is inevitable that your company needs to adapt or otherwise be swallowed. But, there are methods of adapting that are gradual yet strategic for your entire business.
Instead of focusing on carrying out one large digital transformation project, you can begin to make changes on a small scale. That way, your planning is more effective as you can adapt to industry changes faster and you can test ideas as you go along. The only thing worse than delayed gratification is a failed endeavour. So, don't be afraid to take on a new challenge but be adept in your process. Your path to innovation begins with you, and all you need to do is set clear goals and start pushing ideas forward.
Here's how you'll know if your company is ready for citizen development...

You understand the need for innovation
As a leader in your company, you are well-aware of how your industry is changing. You know about digital transformation and you may have already taken steps to achieve some success with digital tools. You know you can no longer afford to sit back and maintain the status quo with customers. Otherwise, your competitors will reach them first.
While you're aware of the need to innovate, the obstacle comes when you want to implement change in your organization. You may be unsure what tool would best help your organization through the process of innovating. You're hearing a lot of buzzwords like citizen development but can't see a connection with your organization. As a result, you check what your competitors are doing, what tools are available, even seek out content that supports you in this endeavor. What's important now is to bring your team on board with your planning.
You have started to make an organizational change
You have been relying on your IT department to create new applications that would innovate your business. But, they're busy keeping the lights on and as a result, innovation stagnates. With your understanding of the need to innovate, you have met with your IT team to discuss the possibilities with adopting citizen development. It may not be easy to convince your traditional developers at first, but the important piece of the puzzle is that no-code and citizen development won't replace IT and instead support their efforts to innovate.
If IT is on board, you may have already introduced a designated innovation team or even a few citizen developers in coordination with IT. These teams combined will be the engine of your digital transformation and it's necessary that you turn on the ignition. If your team is equipped with the right tools, they can begin turning ideas into solutions immediately.
You have innovative ideas but lack resources
So you know your organization needs to innovate and you're starting to shift the company mindset. While you have your plan to transform your business, you may be lacking the developers you need to reach your goals. Your organization's search to hire more developers may encounter difficulties because after all, there's a lack of developers available in the workforce. Luckily, there may be an easier way to gain the same value. With citizen developers, you can find your innovative team among a much broader workforce and equip them with a no-code application development platform like Betty Blocks to quickly and easily build solutions.

As an added benefit, citizen development not only provides innovative solutions for your organization, but the implementation of citizen development itself also brings new energy and fresh perspectives to your team - a truly innovative innovation-strategy!

So, if you've read this far and you can check off each point, then you're ready for citizen development. To learn more about innovative solutions with no-code, subscribe to our newsletter below.