So, you understand why digital transformation is a crucial step towards future-proofing your law firm. You're aware of the kinds of digital strategies and tools leading law firms are using to streamline processes and create new opportunities. But, you're faced with some challenges. Here's how Betty Blocks and no-code application development will help you tackle those challenges head-on.


A collaboration between legal professionals and IT
We are seeing there is a high level of need for programmers, but many vacancies are going unfilled. So, who's going to build the software?
Clifford Chance is one of the law firms that has begun training its professionals in technology, with the creation of its Tech Academy. This trend means we expect to see more tech-savvy lawyers, which is a good thing! In 2012, the American Bar Association stated that lawyers should "keep abreast of...the benefits and risks associated with relevant technology." Of course, this statement is even more relevant today.
This is where no-code comes in. By using the Betty Blocks' drag-and-drop interface, the more tech-savvy legal professionals can now become citizen developers. This means that the people who know the business best are empowered to create the solutions they envision. Moreover, the development takes place in an environment sanctioned by IT, thereby avoiding shadow IT and keeping security paramount. It's the perfect way to unify business and IT.
Connection to legal legacy systems
Legacy systems are rife in the legal sector. Not only do they hold back innovation, they often do more harm than good. But replacing an entire legacy system in one fell swoop is no easy task.
Betty Blocks can connect easily to legacy systems such as Salesforce, SAP, Oracle, Microsoft Dynamics, and more. This enables you to build new applications on top of your existing legacy system, adding more no-code applications over time. You're also able to easily integrate with web services, such as Mailchimp and Mollie.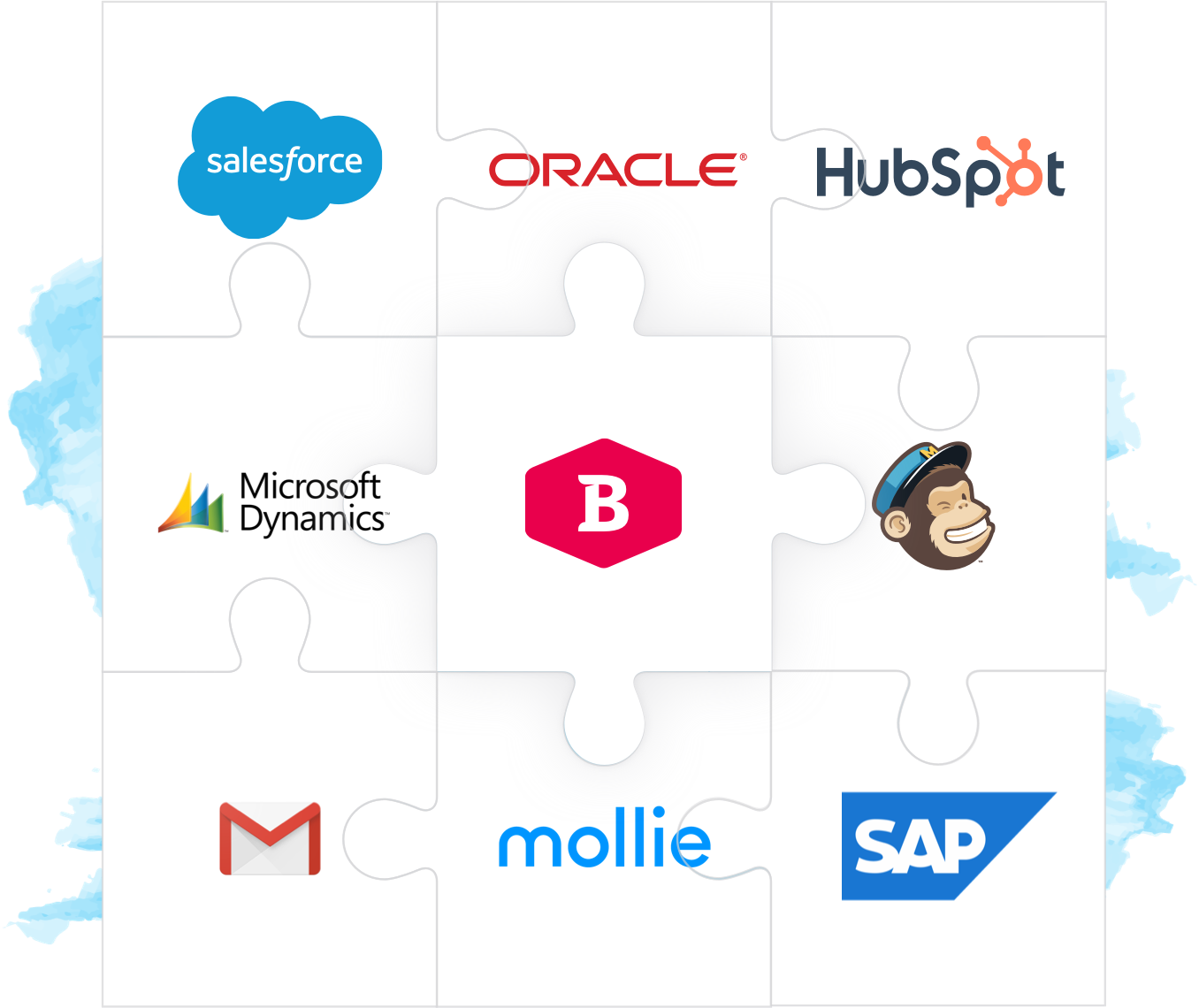 Cloud-based and secure
One of the biggest concerns surrounding security in the legal sector is the sensitivity of the data law firms hold — a completely valid concern. But there are many advantages of cloud computing when it comes to security, including the reduced duplication of data and instantly deployed security updates across all applications.
There are more benefits to moving to cloud-based solutions, such as disaster recovery, reduced costs, and accessibility of data. Tech-savvy law firms should view the adoption of cloud-based software an invaluable advantage over the slower-moving competition.
Betty Blocks is the first ISO27001 certified no-code platform, which goes a long way to support our commitment to data security.
30 hours to 30 minutes with no-code
Many law firms are using the tools and strategies listed above to overhaul archaic processes and drive innovation. One international law firm, for example, used Betty Blocks to reduce a 30-hour process to 30 minutes. This client saved at least one full week of development time by using Betty Blocks' no-code platform to develop an application with the following capabilities:
Integration with multiple web services;
A back-end that handles vast amounts of data effortlessly with no "time-lag";
Standardized back-end across the entire firm;
Maintenance and updates are deployed 5-10 times faster than with traditionally coded applications.
The move towards a more digitized legal sector is inevitable. The law firms that get there first will be the ones to thrive in this new landscape.
Citizen development and no-code strategies can't be implemented in a day. Future-proof your law firm by starting to put these practices in place now.