Is your organization experiencing an IT backlog with no end in sight? You're not the only one if you are. Consumer demand and rising application culture has created a lot of pressure for businesses to develop solutions faster. IT departments themselves have risen to the challenge so far but they're reaching their speed limit. Citizen developers, while not IT-professionals themselves, are emerging from within companies to help reduce the burden of development by using new no-code platforms to develop solutions which aren't a priority for IT departments.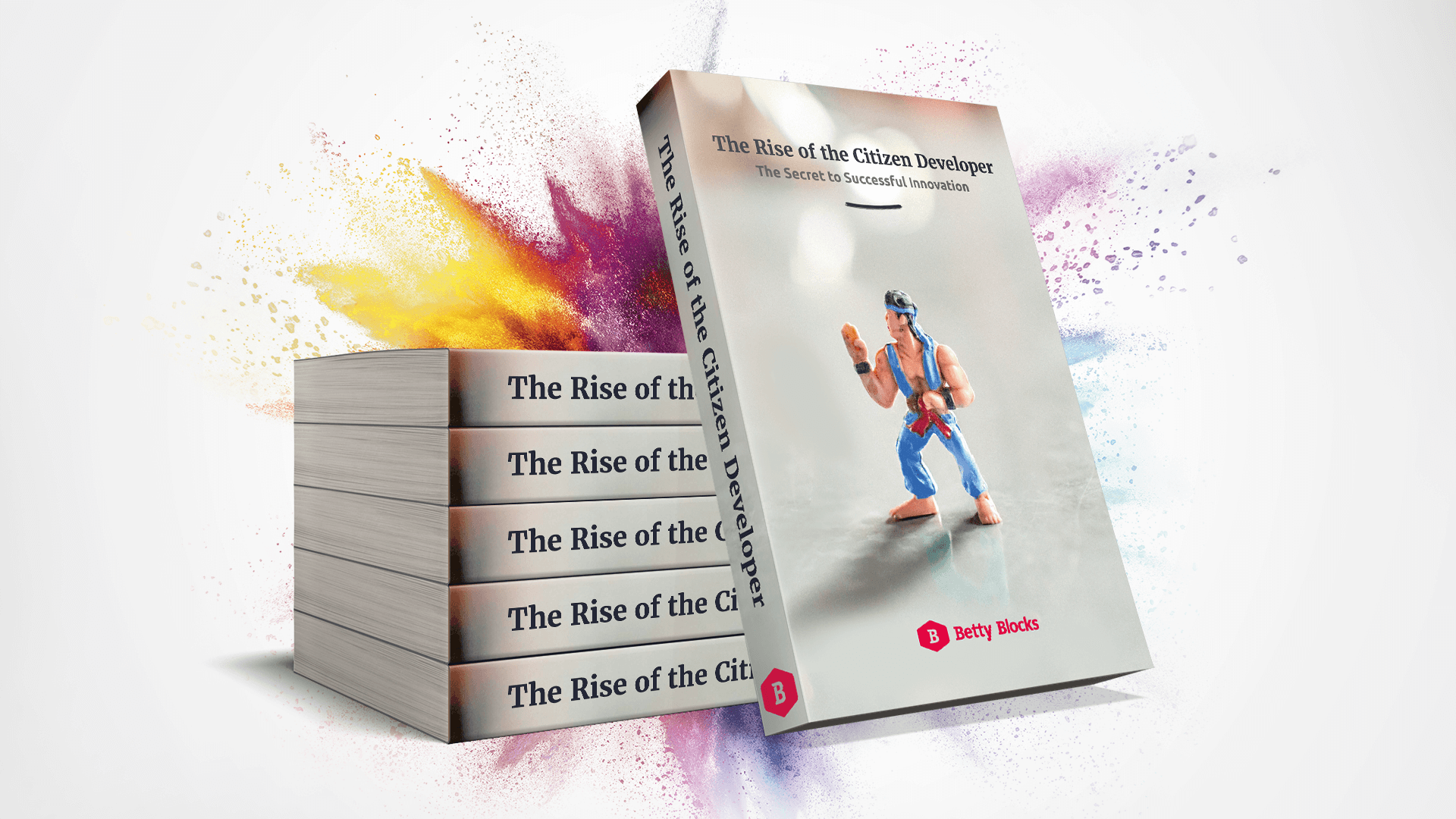 Our latest whitepaper, featuring research from leading global research and advisory firm Forrester, explores the benefits that these citizen developers can bring to your organization when equipped with a no-code platform.
Citizen developers are a new generation of innovators who's business knowledge can be directly used to support an organization's growing software gap. At their core, citizen developers are users who create business-focussed applications accelerate, automate, and optimize workflows. But what does a Citizen Developer actually look like? How should you identify them?
As many citizen developers are digital natives who grew up with and understand the value of software, they are open to learning and implementing new tools that increase productivity and assist their workflow. Many of them (if not all) an aptitude for using technology to their advantage to find solutions, and that aptitude greatly reduces the training requirements when putting no-code platforms in their hands.
Citizen developers are not going to replace your IT department though. Instead they're an extension of your existing workforce who work closely with your IT department to develop solutions for his or her own department that meet IT's guidelines. Anyone in your existing workforce can be a citizen developer, as long as they meet a few requirements. If you ask the experts, they all agree. Citizen developers are: Adventurous, pragmatic, creative and innovative, tech-savvy, and true do-it-yourself types.
As citizen developers are empowered and supported with these platforms, their own development skills will further increase and they will ultimately be able to build applications that have higher business value. So by leveraging citizen development platforms, digital transformation can be accelerated on multiple fronts over time.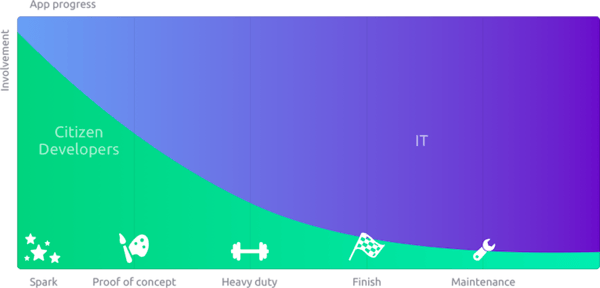 Every industry today is facing 3 major problems in terms of digital innovation:
1. IT and business goals are not aligned
2. Business and IT leaders don't have the resources to innovate ahead of the curve
3. IT provides sanctioned tools, but doesn't have time to educate business leaders on how to use them properly
But no longer do companies have to deal with these severe disadvantages. Because not only do no-code platforms have the potential to reduce time to market (up to 10 times faster than traditional processes), they also provide a space for business and IT users to collaborate in with dedicated tools for both. By empowering both the business leaders and business users (citizen developers), the whole organization can accelerate digital transformation projects.
Providing citizen developers with a platform like Betty Blocks helps make sure that there is alignment between the goals of business and the IT department. It ensures continuity throughout your organization by making sure that citizen developers have the tools they need to contribute to developing solutions with IT departments. By finding and activating the citizen developers in your company, you can unlock their potential to work smarter towards solutions for your organizations.
Download the free whitepaper to read more about how to make sure that your organization is ready for citizen developers, and learn about the full force of their power to innovate.