In early June, Betty Blocks was invited to join Crafty Counsel's take on a legal conference: Crafty Fest 2022. Organized in Regent's Park in London, Crafty Fest brought together the in-house legal community for presentations, conversations, building connections, and sun. The event's themes included:
The journey of a business and its general counsel
The relationship between the business and the legal department
Digital tooling for automating and optimizing manual processes
What digital transformation looks like
At Crafty Fest, Betty Blocks got the opportunity to meet some inspiring people, learn about the challenges facing in-house legal departments, and talk about how technologies like Betty Blocks could provide solutions. Curious to have a glimpse into the world of in-house legal? Here are some of our key reflections and insights: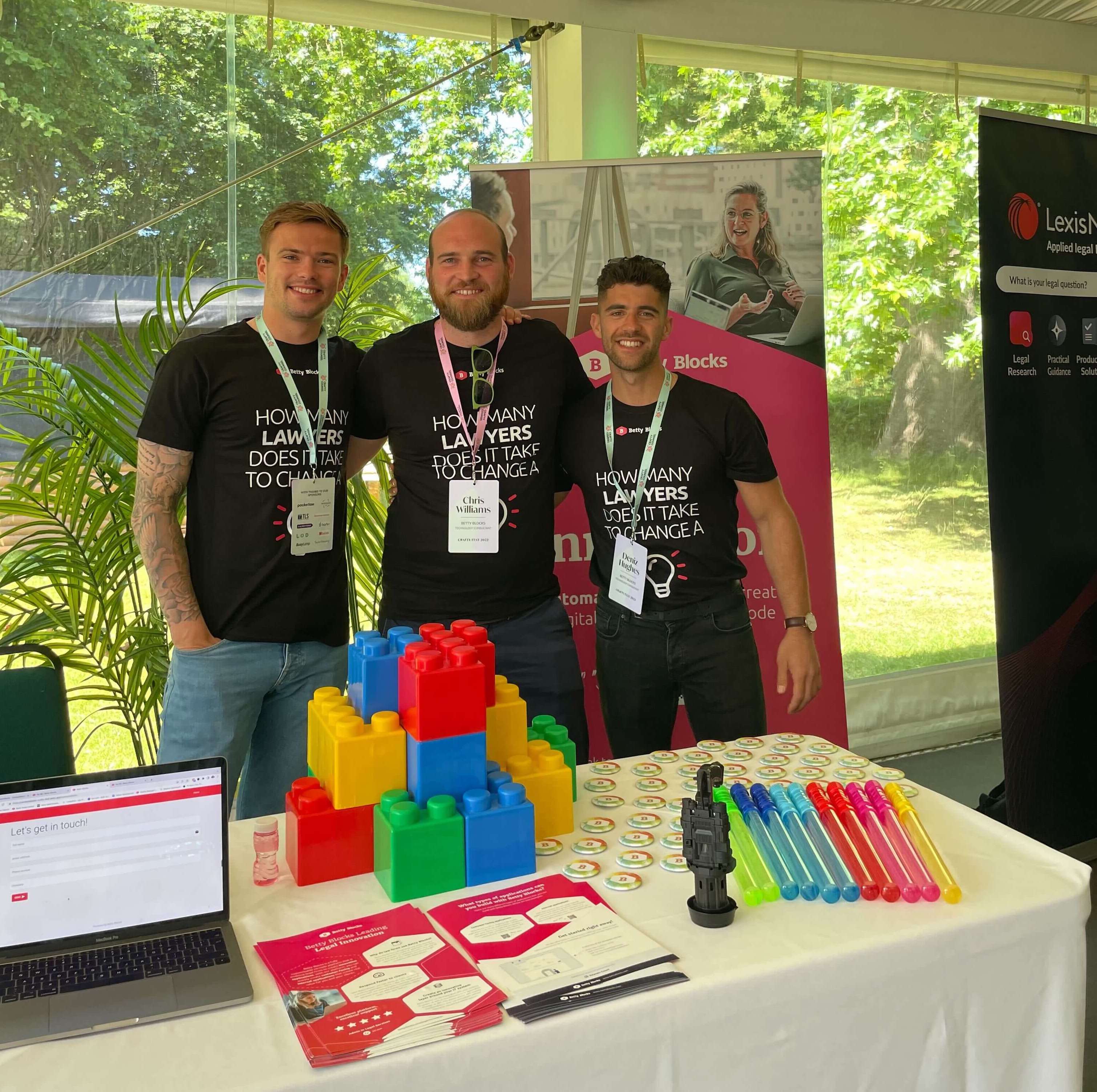 Jordi, Chris, and, Deniz ready for the fun to start
The general counsel is becoming a strategic business partner
A big topic of discussion at Crafty Fest was the collaboration and connection between the business and the legal department.
In the last few years, the relationship between businesses and their in-house legal department has become increasingly collaborative. This is a trend we have observed across all industries. As a result, the role of the general counsel has changed and expanded overtime. While the legal department was traditionally viewed as a cost center, these perspectives are evolving.
Increasingly, general counsels are being pulled into the business at C-Level, thus becoming a strategic partner. This, of course, has many implications for the ways of working and divisions of labor. For example, in-house departments are increasingly integrating digital tools to collect data with which to advise business decisions. Armed with the right information, legal departments can advise on key issues such as budgeting or compliance efforts: becoming a key strategic business partner.
Automating in-house to free up time and refocus
As the needs and requirements of the business towards the legal department continue to expand, general counsels experience an increased workload. Therefore, tools and solutions are required to free up time, streamline workflows, and allow lawyers to refocus. To effectively manage and support the business, lawyers require tools which optimize how they work.
Automation tools which manage the medium risk workflows enable lawyers to focus on and be available for the more personalized high-risk tasks. With a Project Budget Planner, for example, legal departments can optimize, standardize, and speed up their project budget and planning process, thus freeing up time.
With the right tools, in-house legal departments increase their efficiency, thereby refocusing on being the best partners for their key stakeholders: the business. Norton Rose Fulbright, for example, developed a Betty Blocks application which reduced a manual process of over 30 hours to a digital one of just 30 minutes. With such a huge time-saver in place, lawyers at NRF are able to re-focus on high-level, complex legal advice and guidance.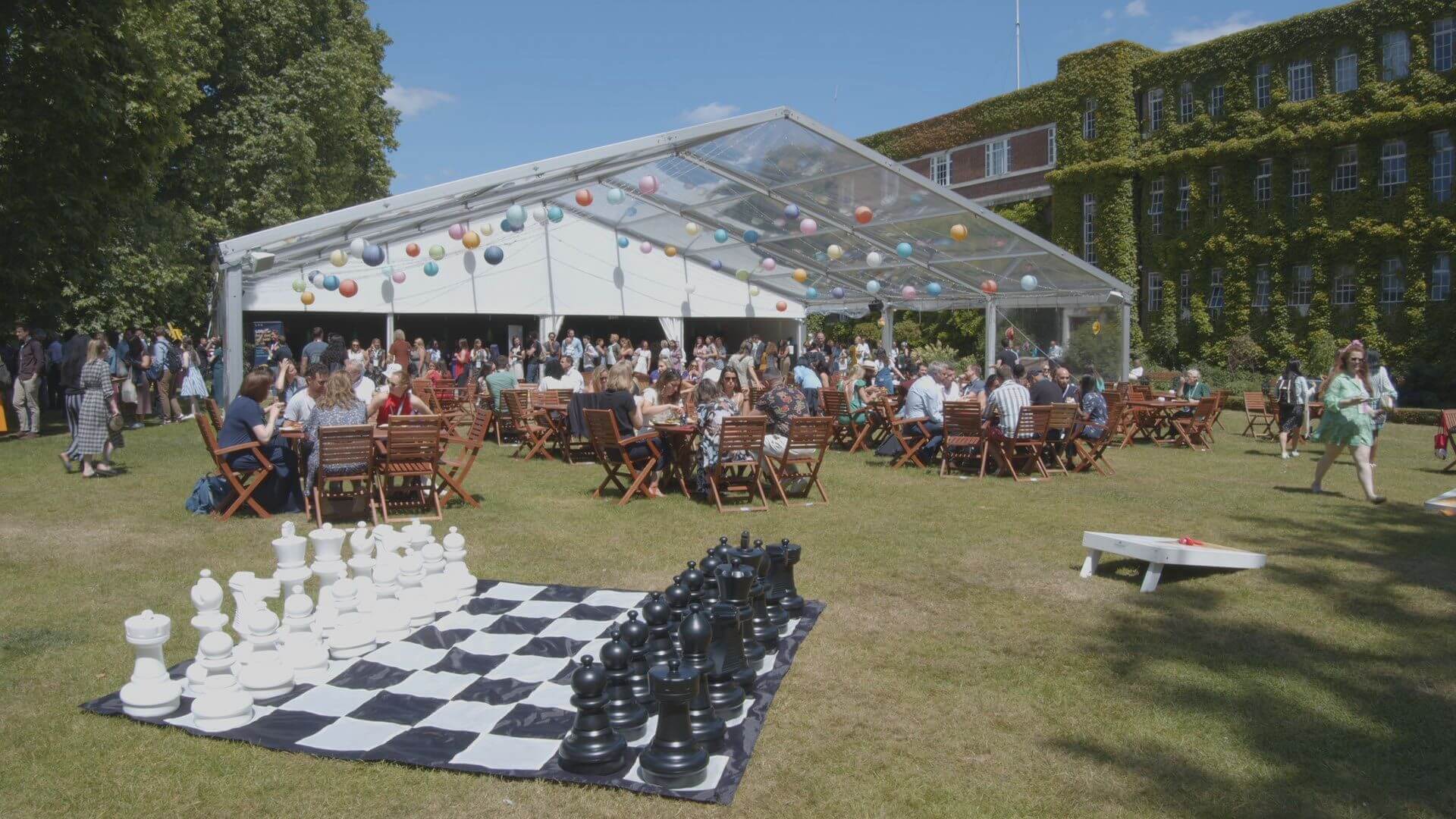 What is more strategic than giant chess? Photo credits to Crafty Counsel
Digital solutions to increase business independence
Another way of optimizing the way in-house legal departments support and work with the business is by increasing their independence. An example of this is self-serve tools or solutions which enable business departments to digitally access legal knowledge or processes without the help of a legal professional.
With the right tools, the business can quickly, securely, and independently execute. For example, through an Employment Law Guide Application, in-house departments can enable the business to access their expertise without the involvement of a legal professional. Additionally, with a Document Review Application, automated workflows involve the general counsel in the final check of a document. Business users can independently upload documents and use digital notification systems for handovers. Meanwhile, with Betty Blocks integrating with applications such as iManage, your department can build onto and extend the capabilities of your existing systems.
This topic came up in the conversation between Dentons Helix and M&S on the work they have done together. Collaboratively, the companies established various playbooks for M&S which allows the business to pick up a temple or contract and generate it themselves. By having this work checked rather than generated by the general counsel, the process is hugely sped up. Through the legal departments' support, the business is provided with the quick service and autonomy they require.
The strength of community
One of the main things we observed at Crafty Fest is the strength of the community. The nature and point of Crafty Counsel is to foster collaboration, create meaningful connections, learn new things, and spread joy - and Crafty Fest proved this.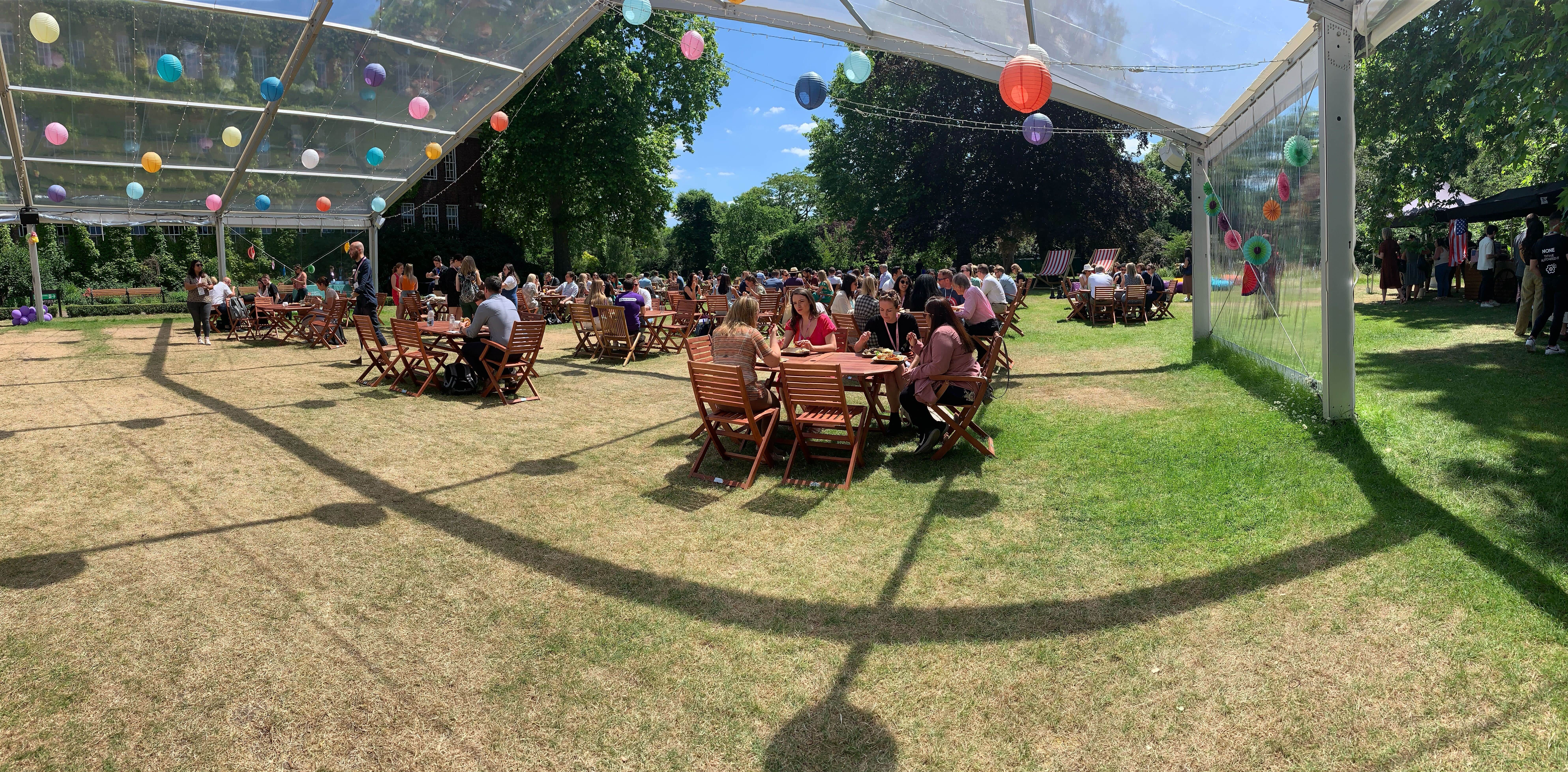 The weather and the company couldn't have been better
At the event, we found that the openness of the community is a credit to its success. People's willingness to share their stories, experiences, successes, and struggles fosters a true community of helping one another. We loved the opportunity to actively participate, meet people face-to-face, and get real insights into in-house legal departments.
Special shout-outs to Chris Williams, Jordi de Fockert and Deniz Hughes for representing Betty Bocks at Crafty Fest. A huge thank you to the Crafty Counsel for this wonderful event, and including Betty Blocks in it.
Curious about Crafty Counsel and the community? Check out their website here to make sure you don't miss Crafty Fest next year.
Do you want to know more about how Betty Blocks helps in-house legal departments optimize internal processes and elevate their client support? Check out our legal use cases here.