In the first part of this series we talked about why the world could use more software developers. We mentioned several external factors responsible for the growing need for software, and how a shortage of skilled developers prevents us from meeting this rising demand. Citizen developers carry the potential to bridge the gap, but what else can citizen development bring to your business? What does a citizen development strategy look like in practice? And who would be your ideal citizen developers?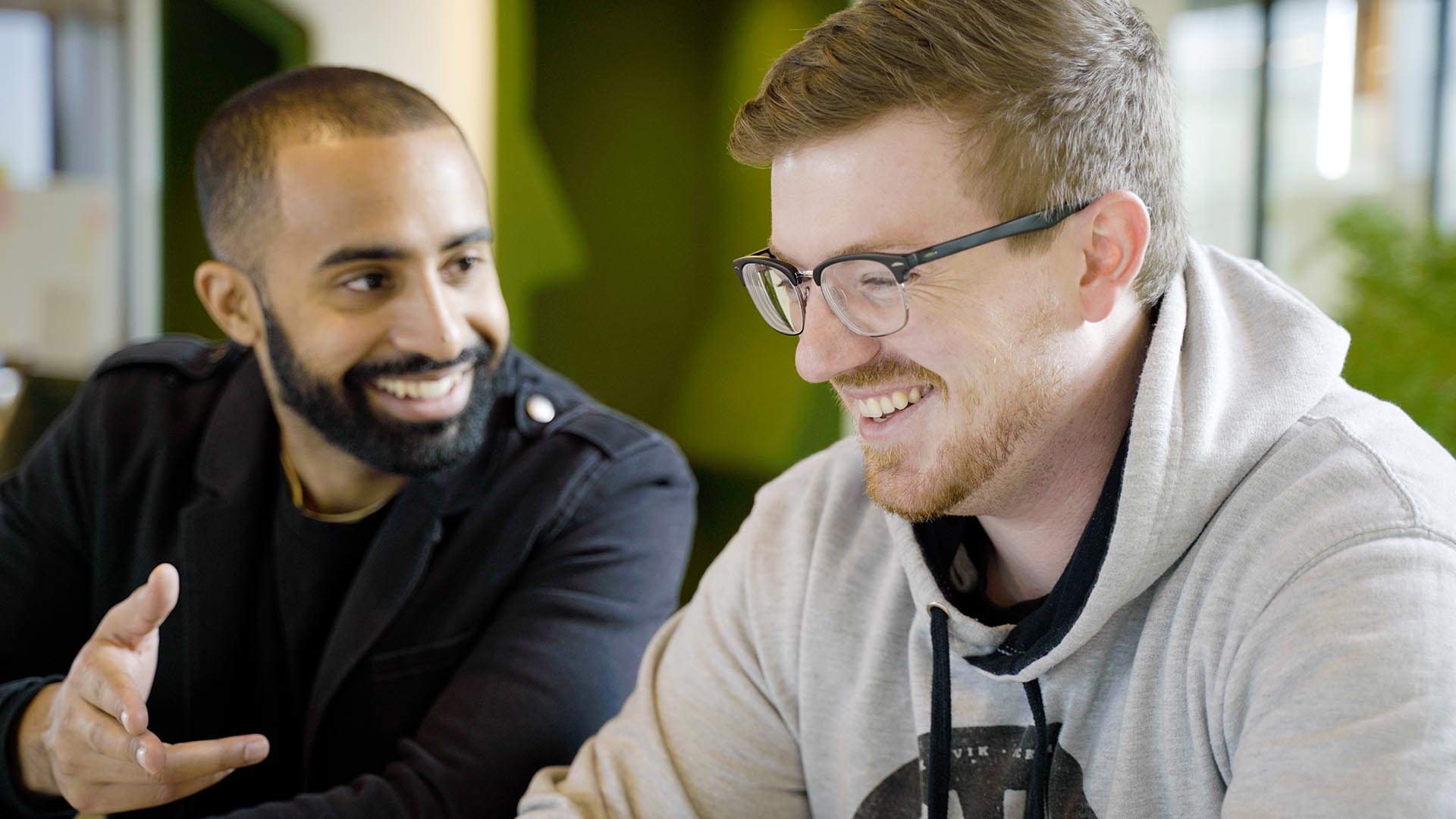 Citizen development can be a powerful movement in both small businesses as well as enterprise-level organizations. You can leverage it in a strategic way to make sure each department has somebody who can help with the creation and optimization of workflow applications. Subsequently, each department can join forces through the mediation of these citizen developers, resulting in a better alignment between business and IT departments.

What's important to stress is that citizen development doesn't have to be a one-man-show. Many companies such as Univé, Norton Rose Fulbright, and Robidus have already organized themselves around this strategy. They've changed their modes of business to ensure they can support, govern, and enable a citizen developer workforce.

Suffice to say, you can't just set people up with a platform and tell them to go innovate. Implementing a citizen development strategy requires a lot of planning, training, and buy-ins from stakeholders. But how does an organization know if it needs citizen development in the first place?


6 difficulties that citizen development can help overcome
There are certain key points that indicate if an organization could benefit from this new way of software development.

A failure to innovate
In a time when virtually each company has to deal with global competition, it's vital that a business maintains a competitive edge over its challengers. It's no surprise that some of the most successful companies in the world do this by spending a great deal of resources on their innovation departments. They might have a viable business model now, but it's important for them to also remain on top in their future endeavors. Those who fail to innovate will likely fall behind. Those who can remain relevant over time have a tendency to grow and thrive.


An inability to execute ideas circulating in the organization
Within each organization, people will always come up with solutions for the hurdles they face on the daily. After all, the best ideas often come from those who actually experience the problem first-hand. However, those facing the problems usually don't have the skills to come up with a software solution. Instead, they are reliant on the IT department to make their wishes come true. By turning these idea people into citizen developers, not only can they become application kickstarters themselves, but you also relieve many of the existing burdens resting on the shoulders of your IT teams.

Limited time and resources for research and experimentation
It takes a lot of research and experimentation before a great idea can make it into production. In an ideal world, an organization browses through all the options and alternatives on the market before testing the viability of a preferred solution to its stakeholders. In reality, businesses often don't have enough time and resources to do so. But assisted by a no-code platform, citizen developers can click together and test their own minimum viable products in safe runtime environments sanctioned by their central IT department. Part of their job description is to experiment towards the right solution from a business driven perspective, a process that eventually leads to a better end-product.
Problems with productivity
If certain departments have too many dependencies on other departments to turn their ideas into viable solutions, the overall productivity within the organization drops. But if each team is empowered to optimize its own work processes, team members not only become more self-sufficient and satisfied in their daily work, but they can potentially streamline important business processes that benefit the entire organization.
Reliance on legacy systems
These days, part of how organizations are boosting their software systems is to replace legacy systems with custom built applications. They choose to have business teams develop software themselves rather than rely on third party providers and full-stack developers. They decide for themselves which features will be part of their application infrastructure, avoid paying for functionality they don't want and can take their software far beyond the limits of closed third party systems. Furthermore, the architecture of the no-code platform allows for a high scalability and reusability of business-driven solutions across enterprise infrastructures. Citizen developers play a vital part in this process as they know which solutions are required in order to be most productive. They can work closely with the IT department in setting up a custom architecture that facilitates and oversees the work-processes within each department.


No oversight on business procedures
Excel is a frequently used program in the toolbelt of many organizations. Although it is a great instrument for specific purposes, anyone would agree that unorganized Excel sheets can quickly lead to cluttered data. Moreover, there is no way to monitor which version is up to date and what data is in which sheet, potentially leading to massive losses in productivity. Working in old-fashioned ways can also cause limitations in terms of extensions and data-transfers. Nonetheless, by opting for a citizen development strategy with a no-code development platform at its core, you can incorporate all these processes into a decentralized database with central oversight. In this way, you can guarantee that all your data is in one place, apply proper security measures, and greatly prevent the risk of data loss.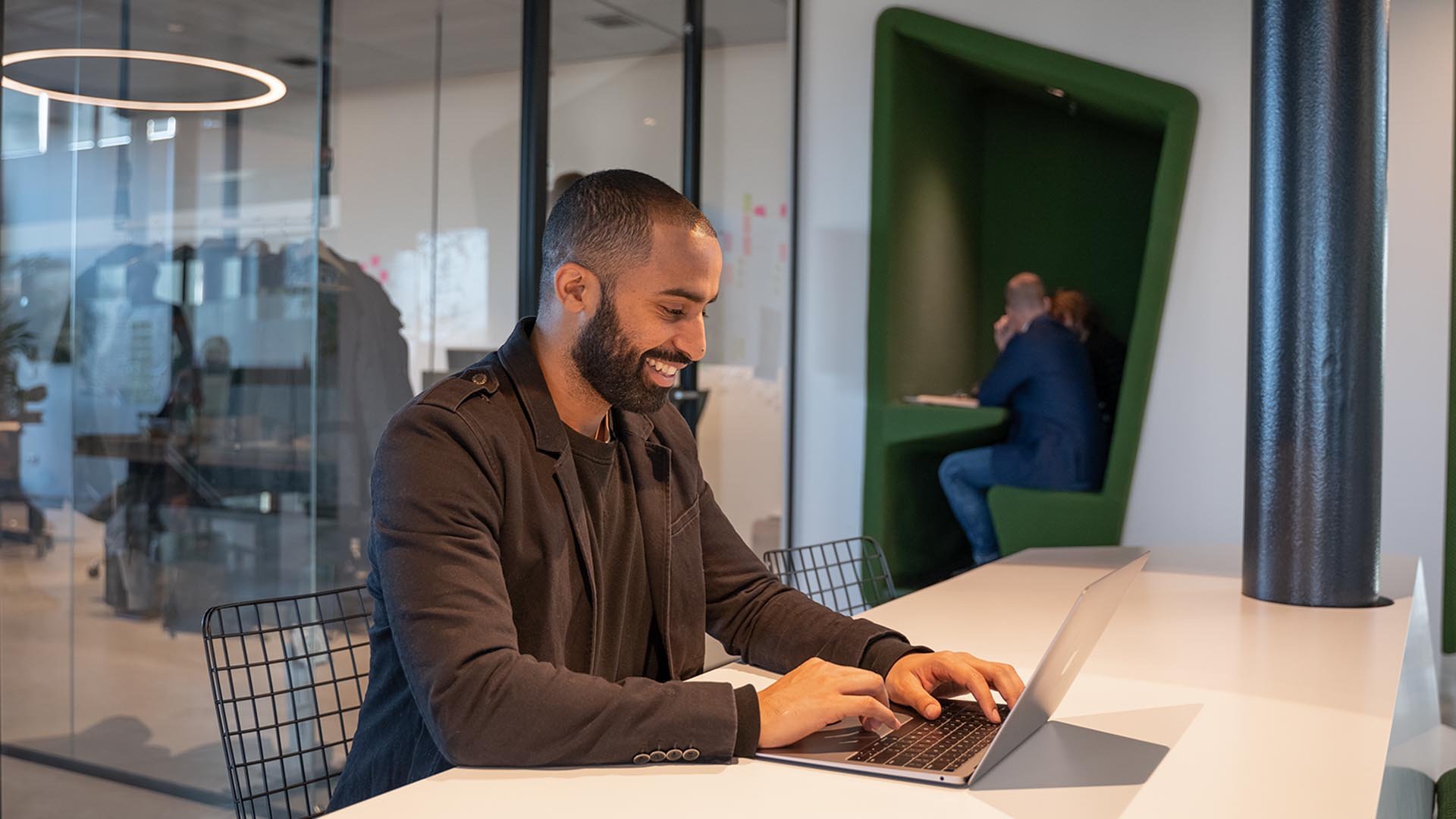 Why wouldn't you opt for a standard solution?
Up to a certain point, the reliance on third party software can be very fruitful. But as your business expands, there are unforeseen problems that arise that standard software cannot always solve. As the name suggests, it is 'standard'. Most of the software products you buy contain many other features that aren't necessarily related to obstacles you need to overcome. If you need a specific app for a specific process, in most cases it's easier and more cost-efficient to custom build it yourself, if you have that ability.
Establishing an IT architecture made up of custom built modules usually is closely related to the maturity of an organization. At some point, they'll reach a new level which requires software that is exactly tailored to their needs (and built by its employees). When you grow, your needs change. You can be very effective with standard software up to a certain point, but after passing that point you'll start to think: "if only I had this or that feature..."
What does citizen development look like?
Although nothing is set in stone, Betty Blocks promotes a citizen development model that has proven itself in practice, involving a citizen developer, a no-code developer, and an IT professional.
First you have your citizen developer, let's call her Cindy. She can be a marketing manager, for example. Apart from her regular duties, Cindy has a certain amount of time to devote to her citizen development function. She plays an essential part in the early stages of her company's systems development life cycle. Yet when she has kickstarted her application and the prototype is up and running - Cindy will hand it off to somebody whose job it is to actually bring it to the market and apply it on a larger scale.
Enter the no-code developer, his name is Ben. Ben is someone without a traditional programming background, but has received extensive training in optimizing the prototypes built by citizen developers within a no-code environment. The no-code platform is his programming tool of choice. Just in case, Ben keeps experienced IT developers close by, so they know what he's up to, and together they can discuss how the app is going to be integrated into the infrastructure. After all, you want professional IT to keep an oversight of everything that happens within the platform and overall IT architecture.
While the citizen developer is more focused on adding direct business value by finding ways to optimize and automate current workflows, the no-code developers and IT professionals make sure that the initial idea is realized into a viable software solution in the most secure and efficient way possible. By providing a development strategy that is active within every corner of your business, fostering collaboration between different types of developers, citizen development introduces your business to an innovation philosophy that can be appropriated by the entire organization.

How to choose your citizen developer?
A citizen developer is a problem solver first and a software developer second. It's all a matter of how they approach problem solving and how intrinsically motivated they feel to take on problems they see in the workplace. According to Bas Wit, former innovation manager at Dutch insurance company Univé and citizen development evangelist: "One of the biggest things that people underestimate in the innate drive of people to maintain the status quo. So if you have someone who says: "I think we should do this differently," that's actually quite rare. But that person would probably be an excellent citizen developer."

In other words, you want someone who has that go-getter, problem solving mentality and who doesn't always take no for an answer. The world needs people who are motivated to fulfill this new role, those who really believe in the potential of citizen development. They can come from any background, as long as they have curiosity and an eagerness to learn something new.

A certain amount of tech-savviness can help the citizen developer on the road to software development. But this won't be much of a problem for those who grew up during and after the 1980s, and already have lots of experience with digital technologies.
That guy who is already running the department on Excel sheets is a citizen developer. That girl who tries to push her entire team to go to greater lengths by introducing a new type of application is a citizen developer. They are the ones who appropriate digital means to manage their work in more efficient ways. They are the ones who dare to think differently and challenge the status quo. Teach these persons to become masters of a low-code or no-code platform, and off they go.
In the end, it doesn't matter who they are, as long as they have that intrinsic motivation to start solving problems.
Want to learn more about citizen development and the capabilities of the Betty Blocks platform? Join us on March 18 and 19 for the biggest no-code festival in the Netherlands >>