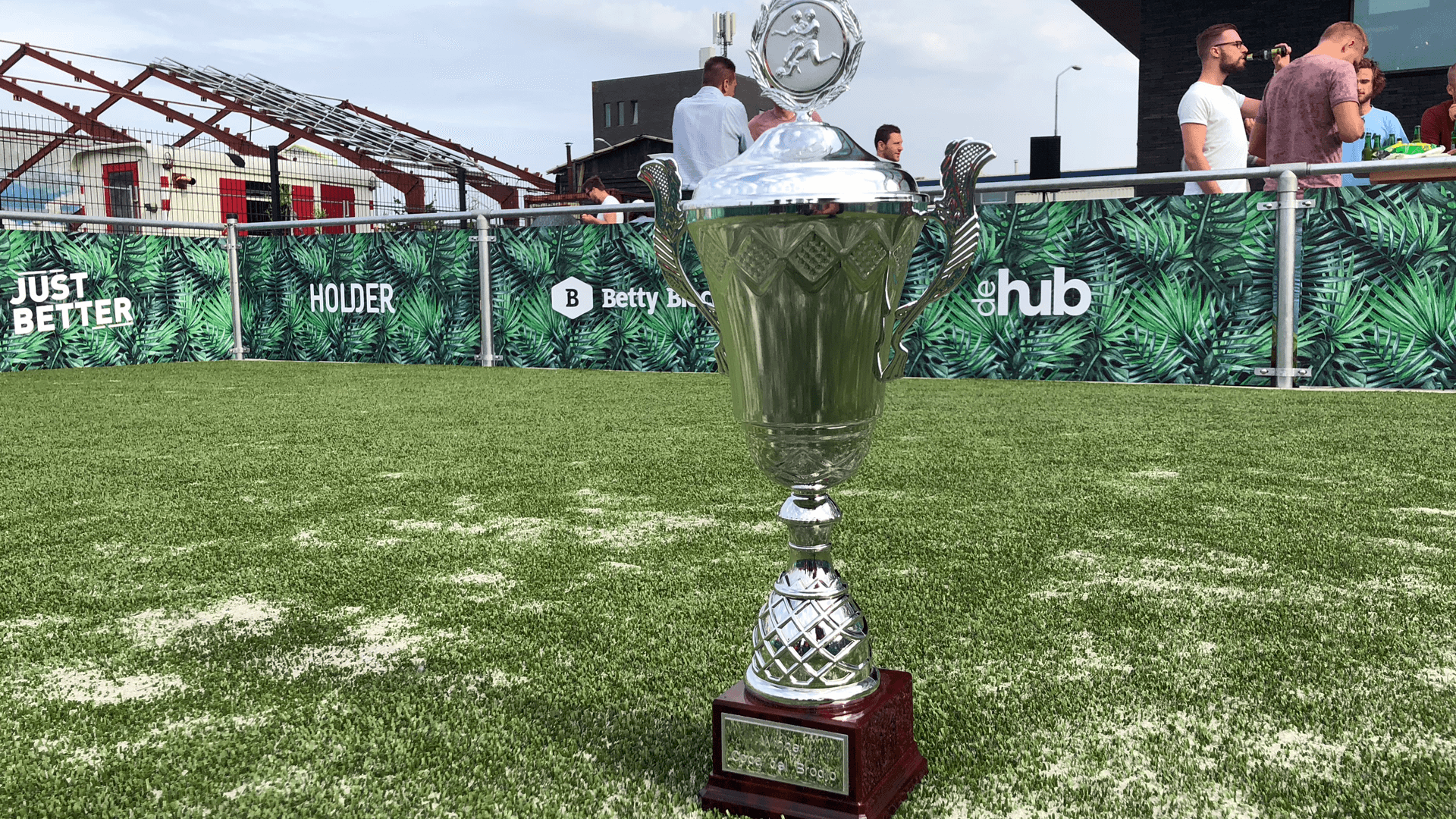 Whoever entered Betty Blocks headquarters, The Hub, last week could feel the fighting spirit in the air. Everyone was on edge. With a healthy dose of competitiveness, Betty Blocks and sister companies Woeler and Holder (collectively known as the Brodjo companies) went to battle with each other in a 3-on-3 El Copa del Brodjo football tournament (that's soccer, for our American friends).
The occasion? Celebrating the official opening of The Hub's garden and personal football field. The prize? A neat trophy and some serious bragging rights.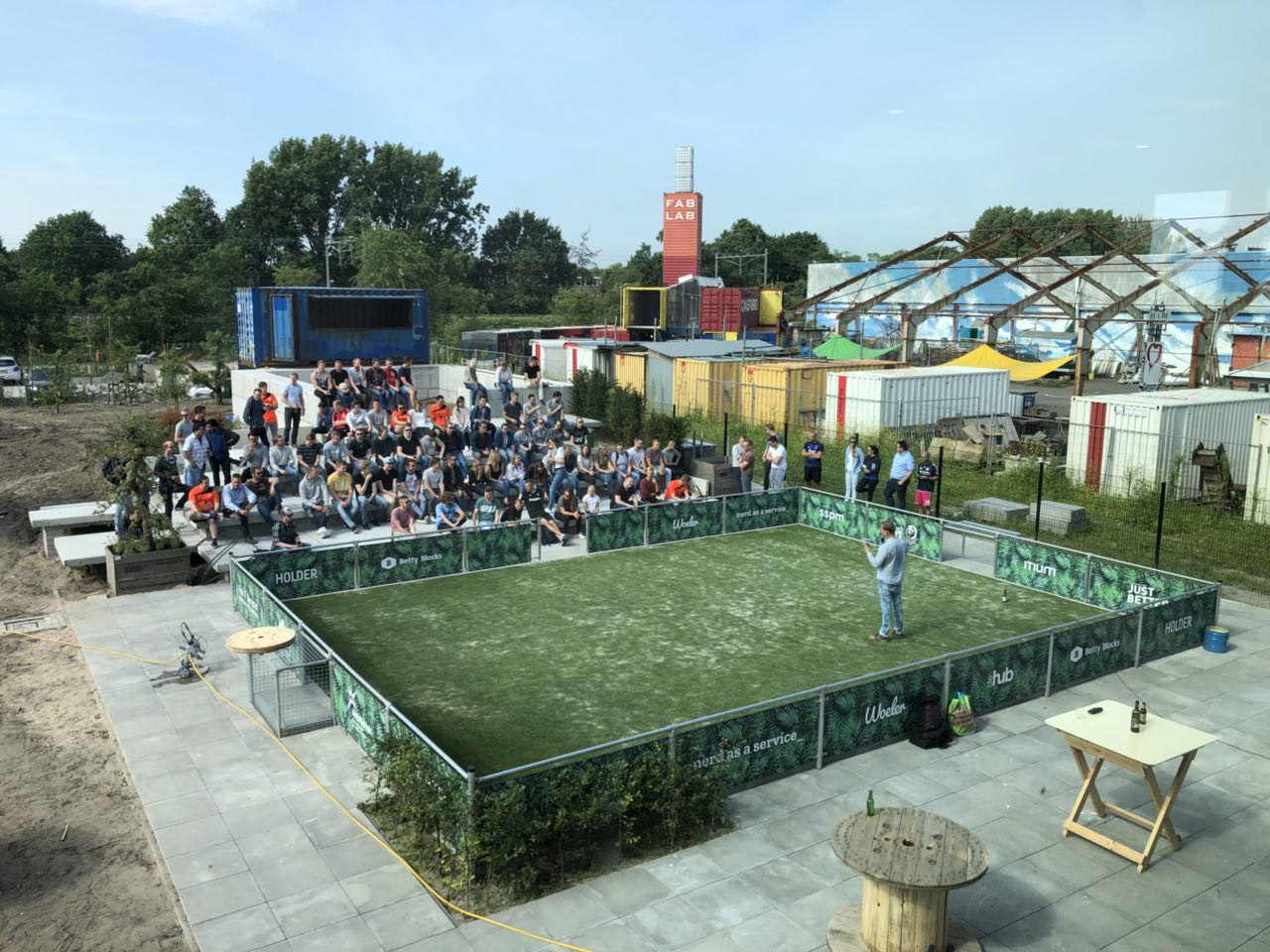 Champions League
But is there always so much tension between the Brodjo companies? Not at all, normally camaraderie is paramount. However, this quarter we celebrate one of our company culture core values, the Champions League spirit (we have also been playing 'Who is The Hub Mole?' for a month now, and nobody trusts each other anymore).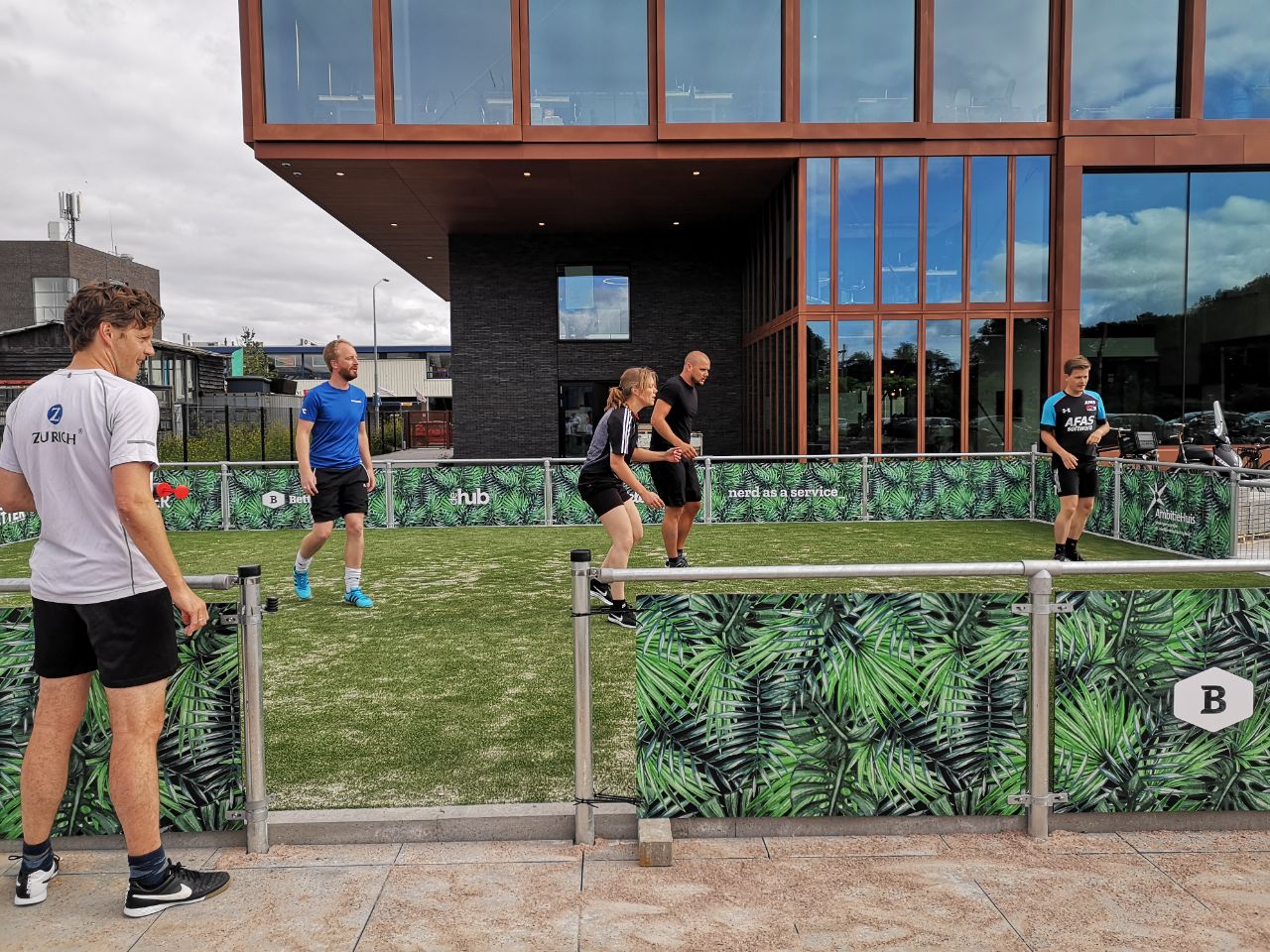 Eight carefully selected teams trained for months (or the 5 minutes before their appointed time slot...) to secure victory. There was blood. There was sweat. There were tears. Some all-star players played two consecutive matches without difficulty. Others were out of breath after running up and down the field twice.
And the Winner Is…

All of the teams competed beautifully, but in the end, only one team could take home the 'Copa del Brodjo.' After some intense elimination rounds earlier in the week and a semi-final, the nail-biting final match on Friday (for the glory!!!) was tied when the clock ran out. After 10 intense minutes of extra time, a golden goal finally decided the winner of the first annual Copa del Brodjo tournament...
Team Space Jam!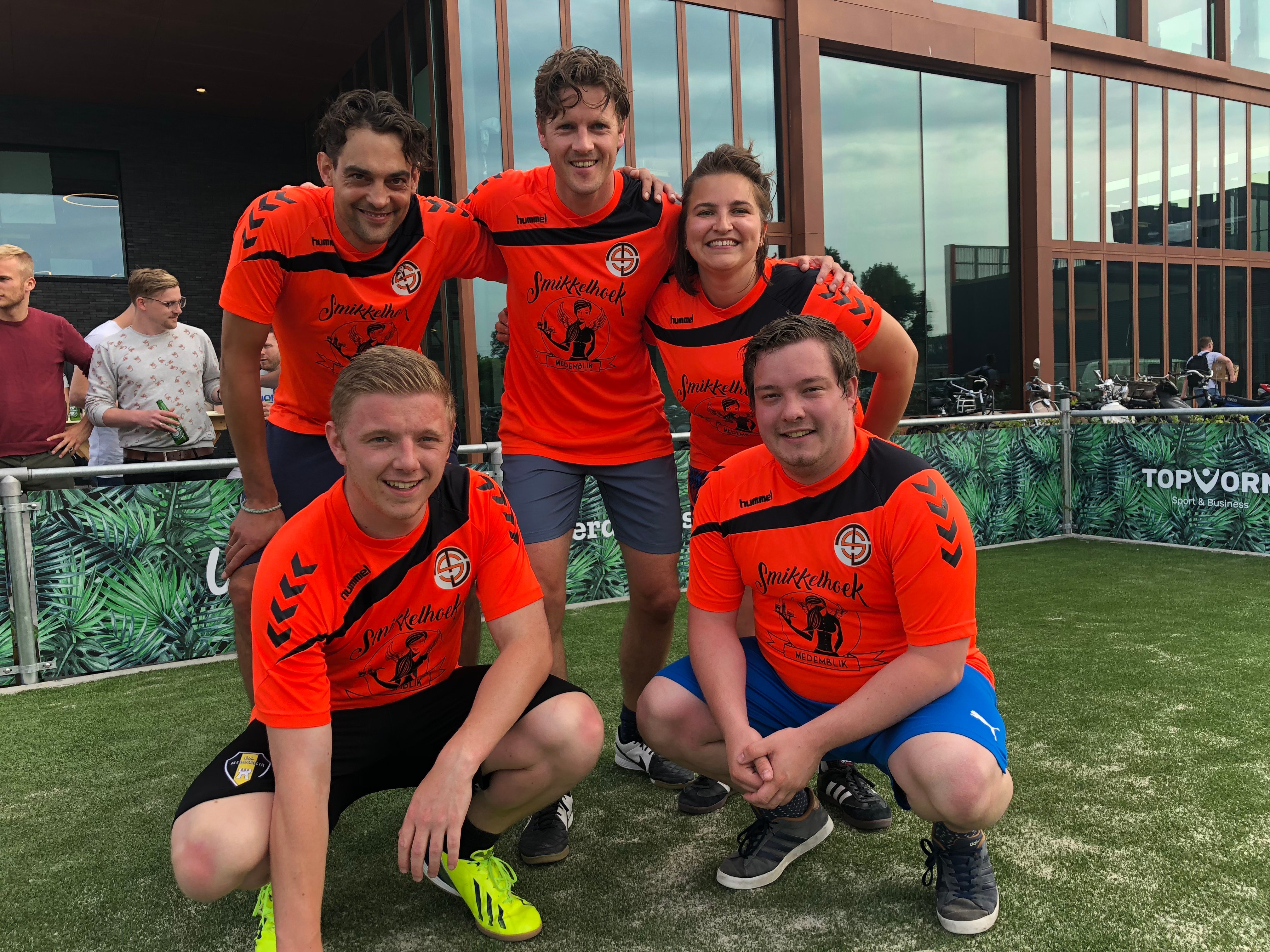 The champions (from left to right):
Bjorn Donker (Betty Blocks)
Rick Kout (Woeler)
Angela Tramontelli (Betty Blocks)
Joris Biersteker (Holder)
Thomas Korf (Betty Blocks)


(This very impartial author would like to draw subtle attention to the fact that Betty Blocks has some serious football talent represented in the winning team.)
If you come across one of these champs, give them a high five. At the office, in the elevator, in the supermarket, in bed, it does not matter-- Give them a high five and yell "Champ!" to finish it off. They will like it.


Check out a video recap of the highlights and join us next year for round 2, sports fans.

Subscribe to our newsletter below for more on the latest shenanigans from The Hub!