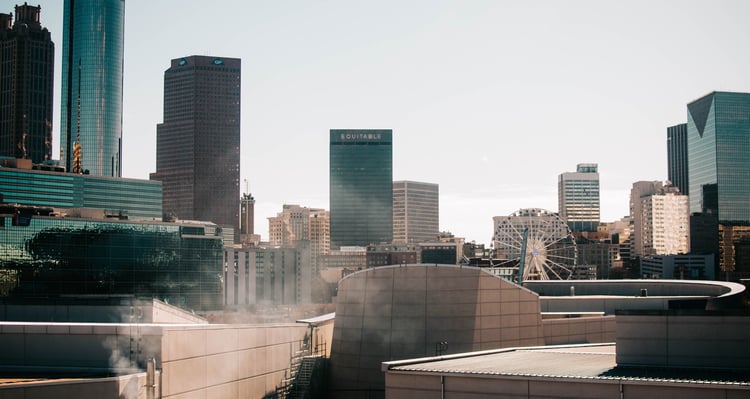 We are very excited to cover more ground in the west, with the opening of a new sales office in Atlanta, Georgia! Opening our new office is an official step in increasing our international expansion, as the addition of a no-code hub in Atlanta will help us expand further in the US and better connect with customers in the East Coast. In charge of all US Business Development efforts will be Former OutSystems Senior Sales Development Executive, Jorge Abadia.
We're growing rapidly, building our presence in the US and establishing more recently, in Asia. There is a good reason too. The lack of programmers and in turn, the use of no-code is increasing globally. Forrester predicts the sales of no-code development platforms to grow by 68% to become a 15 billion dollar market by 2020. As the worldwide-need continues increasing, we have the prospects to grow more valuable all while providing many organizations with an effective solution.
"It's a great step for us to open our second office in the US and especially in Atlanta," our CEO Chris Obdam said. "We see the benefits of the area having a low-code community, which we want to tap into. From there, we can build a network and continue to grow the company. We aim to provide our no-code platform to organizations all across the US."
Hub for No-Code Application Development
As no-code platforms are a more recent development, we chose Atlanta as the city to create a hub in due to its existing low-code development community. The use and knowledge of low-code has been growing in Atlanta since the former OutSystems office was located there. With this knowledge base, we aim to turn the focus to no-code development and share its benefits over low-code. Recently named by Forbes as the No. 3 U.S. city poised to become tech mecca, Atlanta was the right choice for us.
Increasing US Expansion
Along with our office in the Bay Area covering the West Coast, we are expanding across the US to provide our no-code platform to organizations in the East Coast. Atlanta proved to be a strategic location, not only containing a large low-code knowledge base but also geographically beneficial for our expansion. To advance our expansion in the US, we also recently built a new partnership with premier digital transformation systems company in the US, Standard Harvest. With our existing presence in the West Coast and vision to expand, it only made sense to reach the rest of the country.
Experienced Inside Sales Leadership
Former OutSystem's Sales Lead Jorge Abadia recently joined our US team to drive new sales across the country. Abadia has been in technology sales for over 13 years and in the low-code space since 2013. Prior to joining our team, Abadia represented the low-code vendor OutSystems and MatsSoft, a Business Process low-code provider. While at OutSystems, Abadia led sales development efforts in the Western US and the Latin America market, where he helped establish new business in Puerto Rico, Colombia, and Mexico.
"Jorge and I worked together at OutSystems back when they were operating out of Atlanta," VP of US Sales Bill Keeshen said. "He is a great asset to the growing US team and we look forward to building out this strategic part of our growth initiatives across the US and Latin America. "
"I have always been a fan of the High Productivity Application Development space," Abadia said. "Betty Blocks' no-code platform is an even faster and easier solution that really helps Business and IT folks focus on what matters most: Building great apps! I am proud to start up the Business Development effort for Betty Blocks in the Eastern US."
Betty Blocks in Atlanta is looking to hire new colleagues. If interested, please send your application to Jorge@bettyblocks.com
About Betty Blocks
Betty Blocks is the leading no-code high-productivity aPaaS provider in the world. As the only, truly no-code platform based in the cloud, Betty Blocks enables you to build complex, enterprise-grade applications efficiently and effectively. Winner of the Holland Business Award and the first ever no-code platform to have obtained the ISO 27001 certification, Betty Blocks is validating its platform in the areas of security and customer satisfaction. As rapid as Betty Blocks makes application development, they are rapidly expanding internationally. They currently have offices in the Netherlands, Germany, US, UK, Japan and South Africa.

Learn more about the Betty Blocks no-code rapid application development platform here.