Last Friday, we hosted Betty Blocks on Stage, the first no-code event ever. We're happy to announce that the event was a huge success!
Over 250 attendees joined us at our headquarters to learn about no-code and immerse themselves in the world of innovation.
The day started off bright and early with a warm welcome including coffee and tea. Attendees who joined for the workshops began arriving in the morning.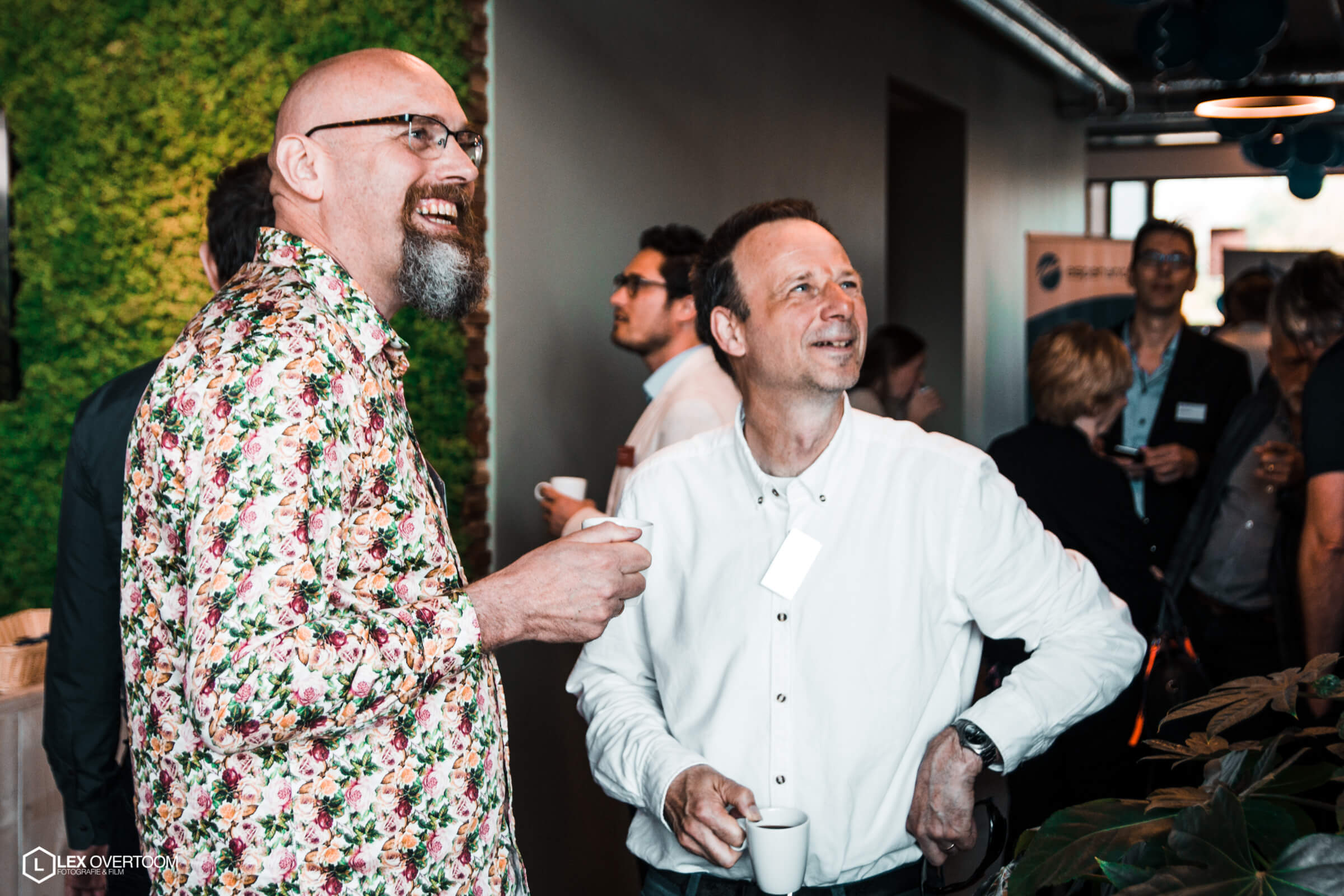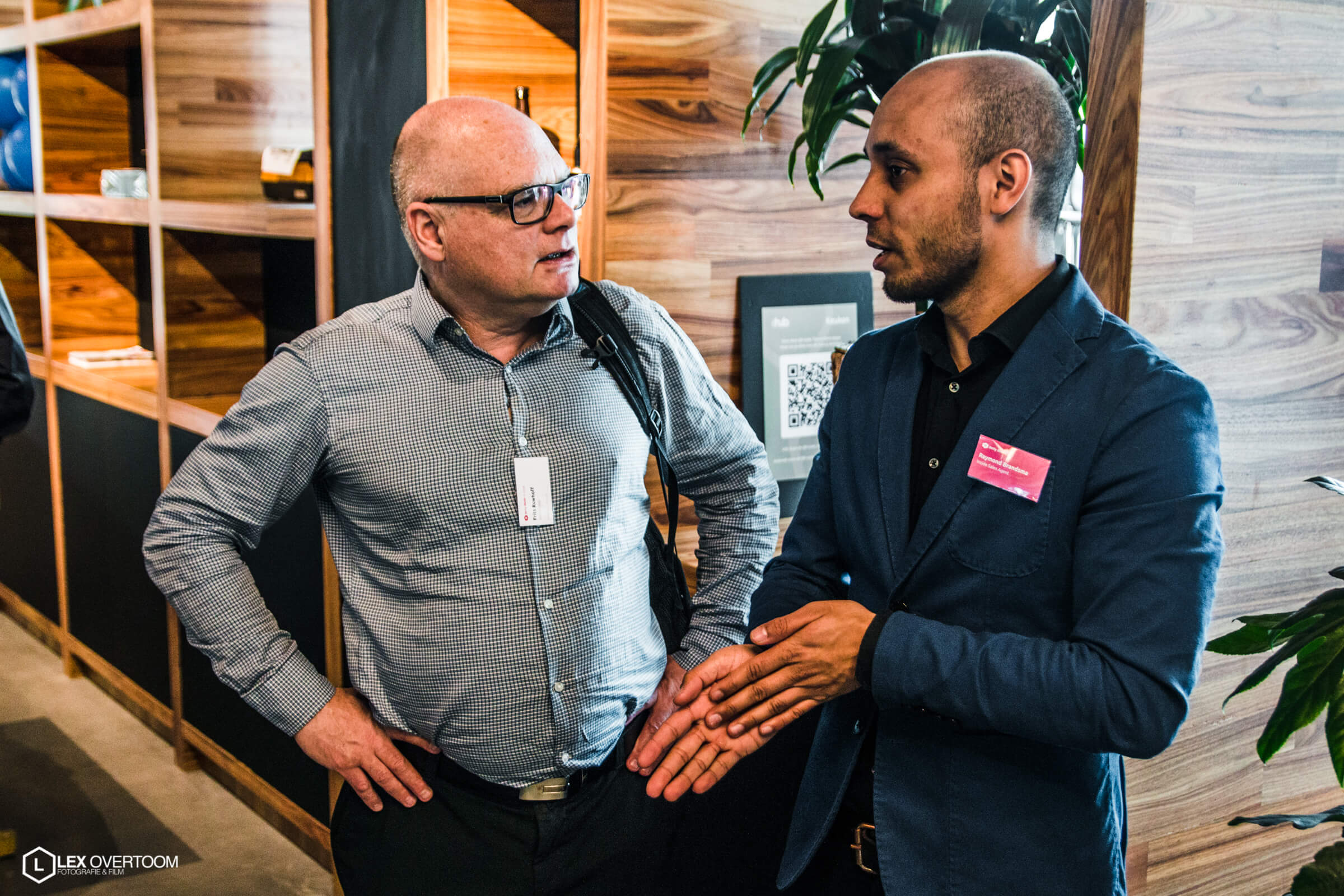 Attendees learned about Innovation Street, Design Thinking, the Betty Blocks platform and Getting Started with No-Code Development. We could sense the inspiration in the air!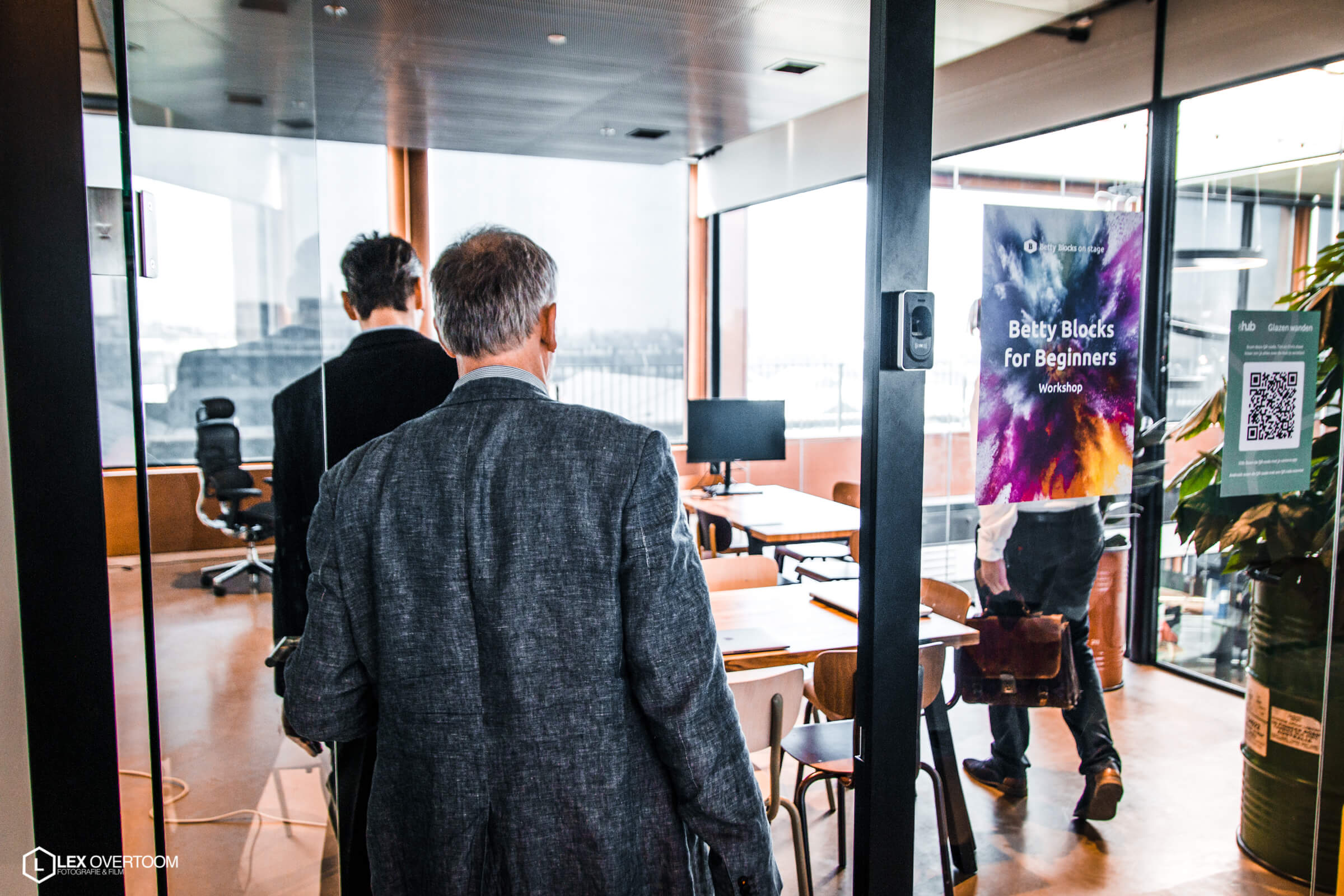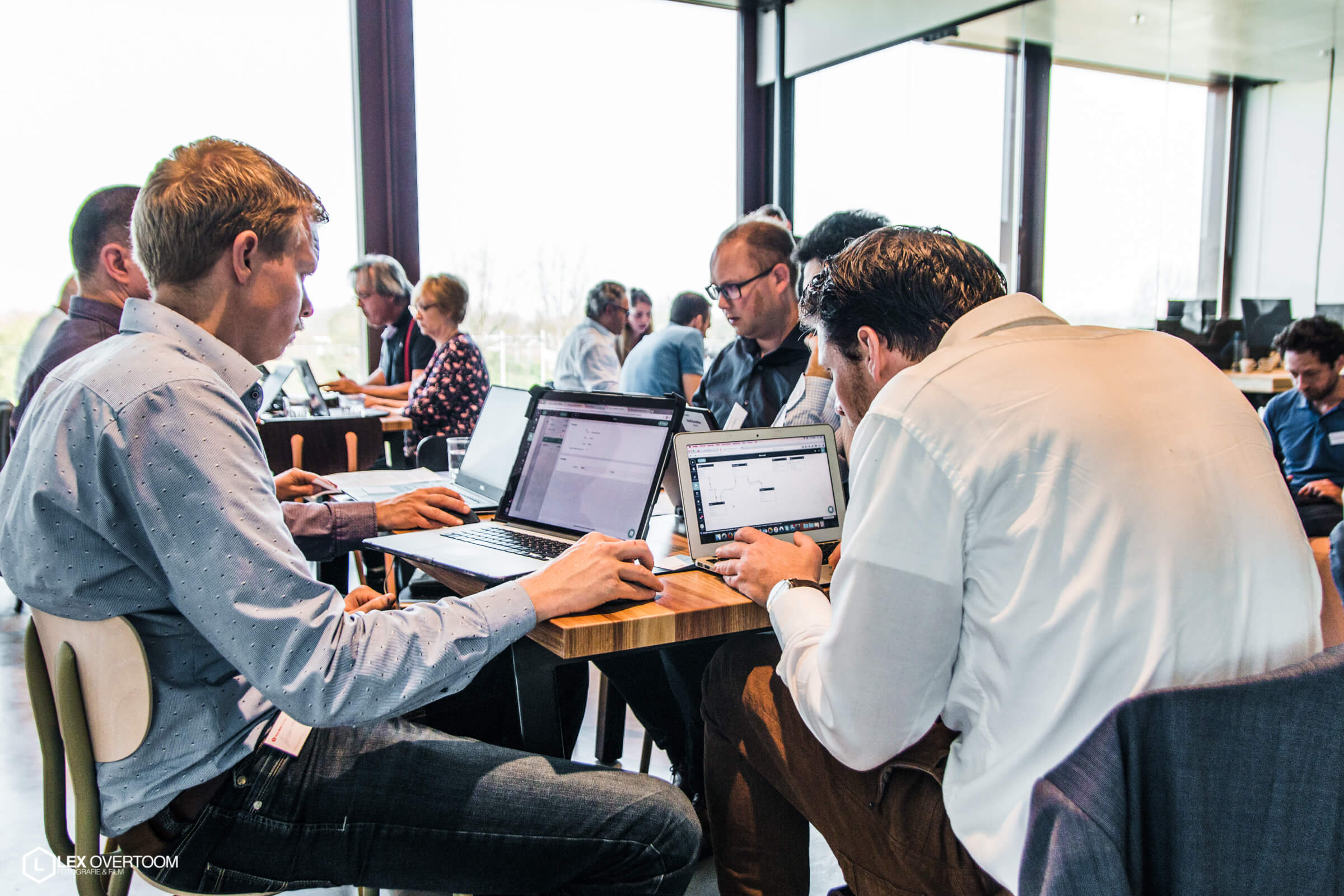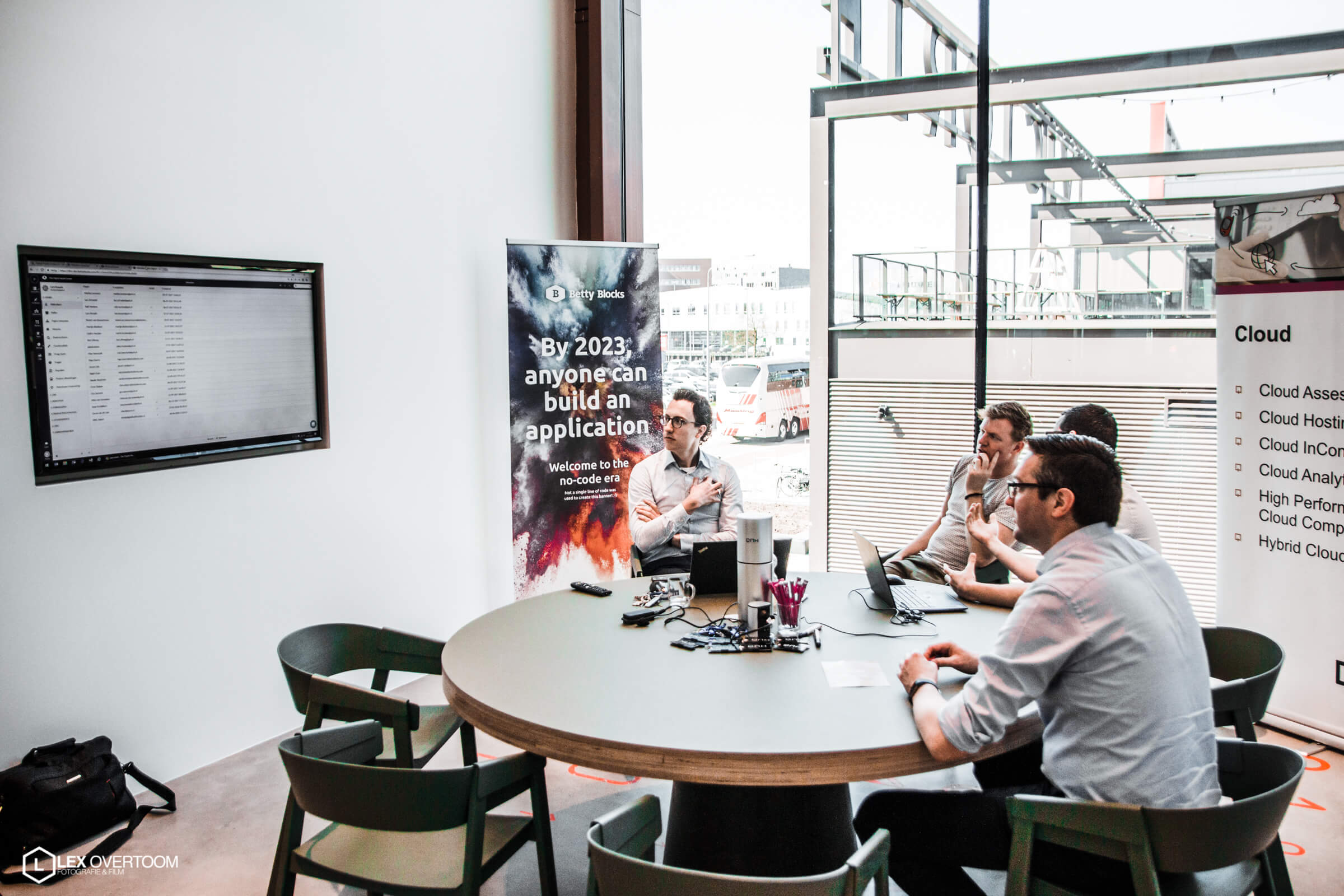 During this time, we also interviewed our CEO, Chris Obdam, along with VP and Principal Analyst of Forrester Research, John Rymer, to hear their thoughts on the future of no-code. Here's a sneak peak behind the scenes. Stay tuned for the video!
Following the workshops, it was time to break for lunch! Our chefs provided a delicious lunch for our attendees.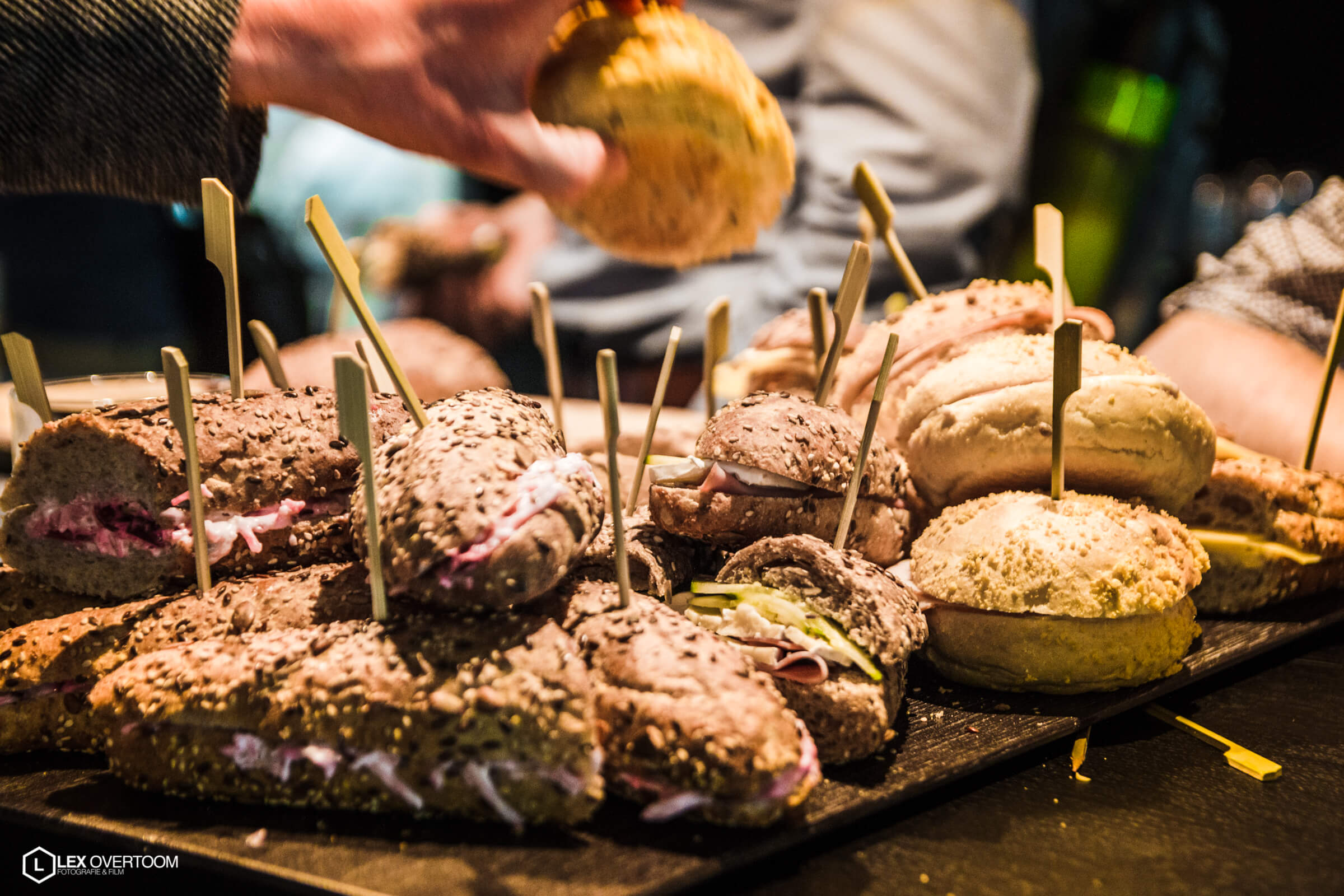 Then it was time for the main attraction. The kickoff to the afternoon's featured talks was presented by our CEO, shown here:
Chris shared his outlook of Betty Blocks' vision which is focused on providing businesses with the means to innovate by enabling anyone to build their own application.

Along with our vision for innovation, our guest speaker Bas Wit from leading insurance provider in the Netherlands, Univé, presented "Innovation is the New Punk Rock." Bas shared his own experiences using the platform as an Innovation Manager, and taught us that taking action is the best way of thinking.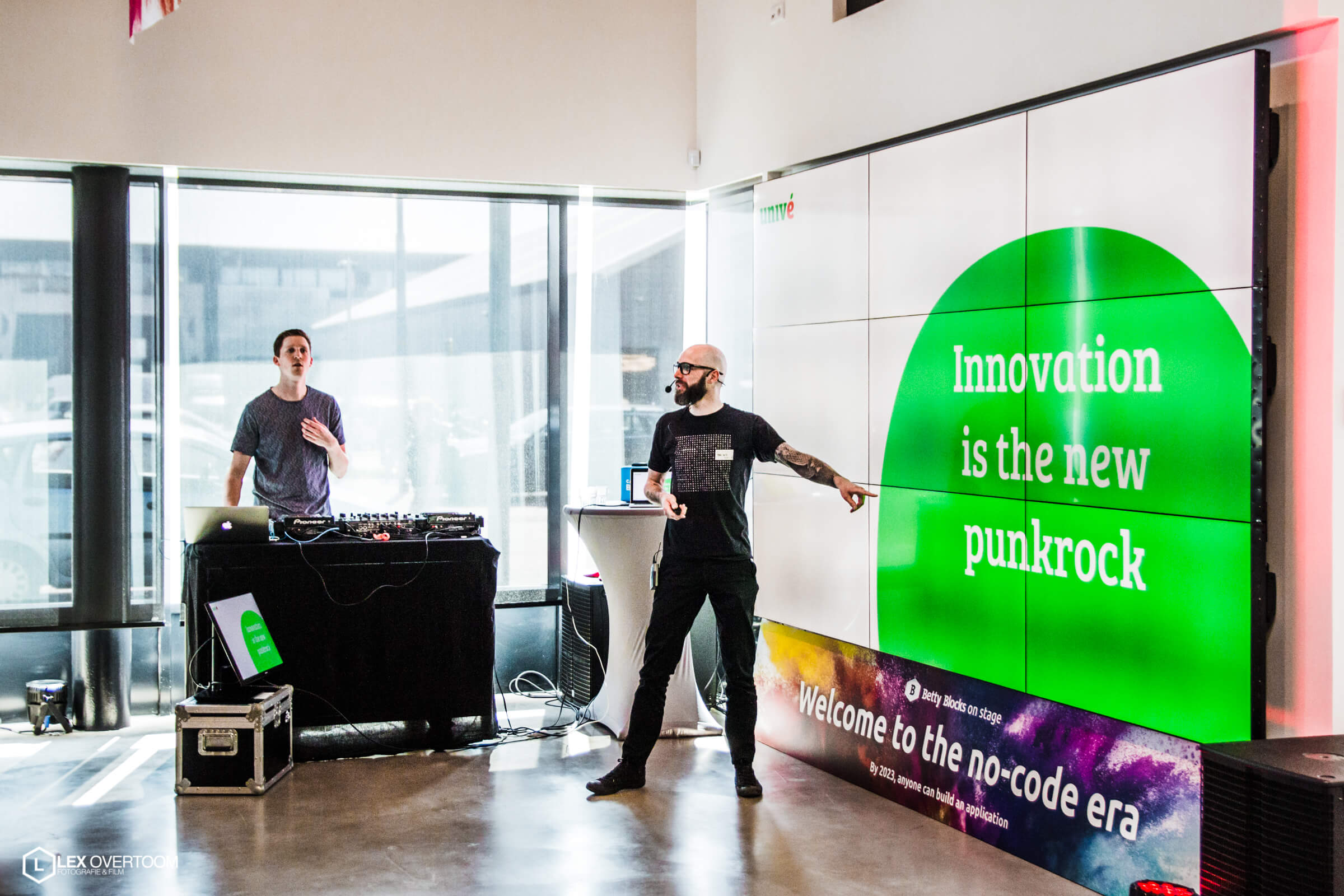 The Betty Blocks Awards were up next. Our EMEA Channel Manager Tom Oudhuis presented the ceremony. Congratulations to the winners
And the winners are...
Citizen Developer of the Year: Arno Franken, Cyber Cloud
Newcomer of the Year: EsperantoXL
Engineer of the Year: Lars Kessels, QNH
Partner of the Year: QNH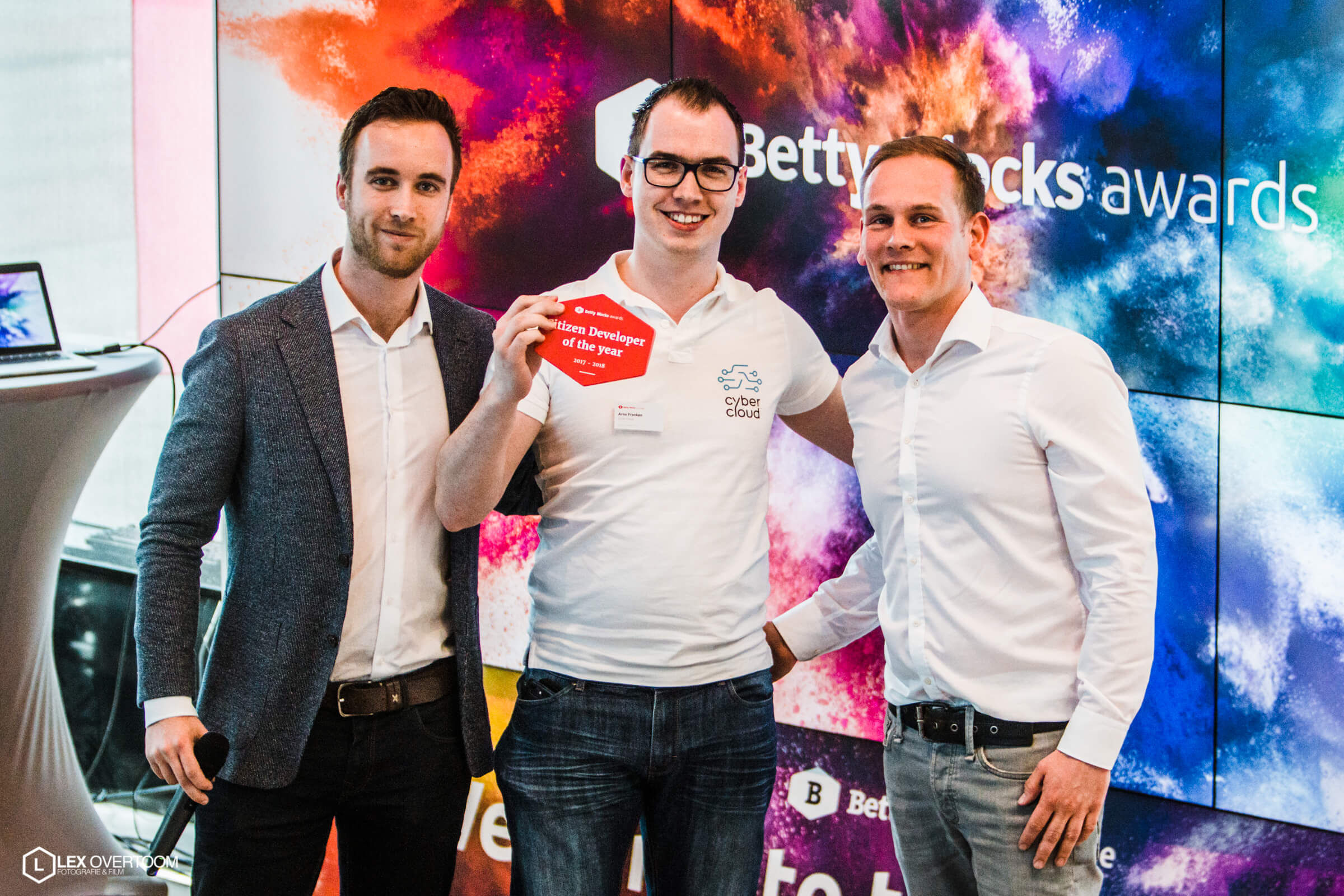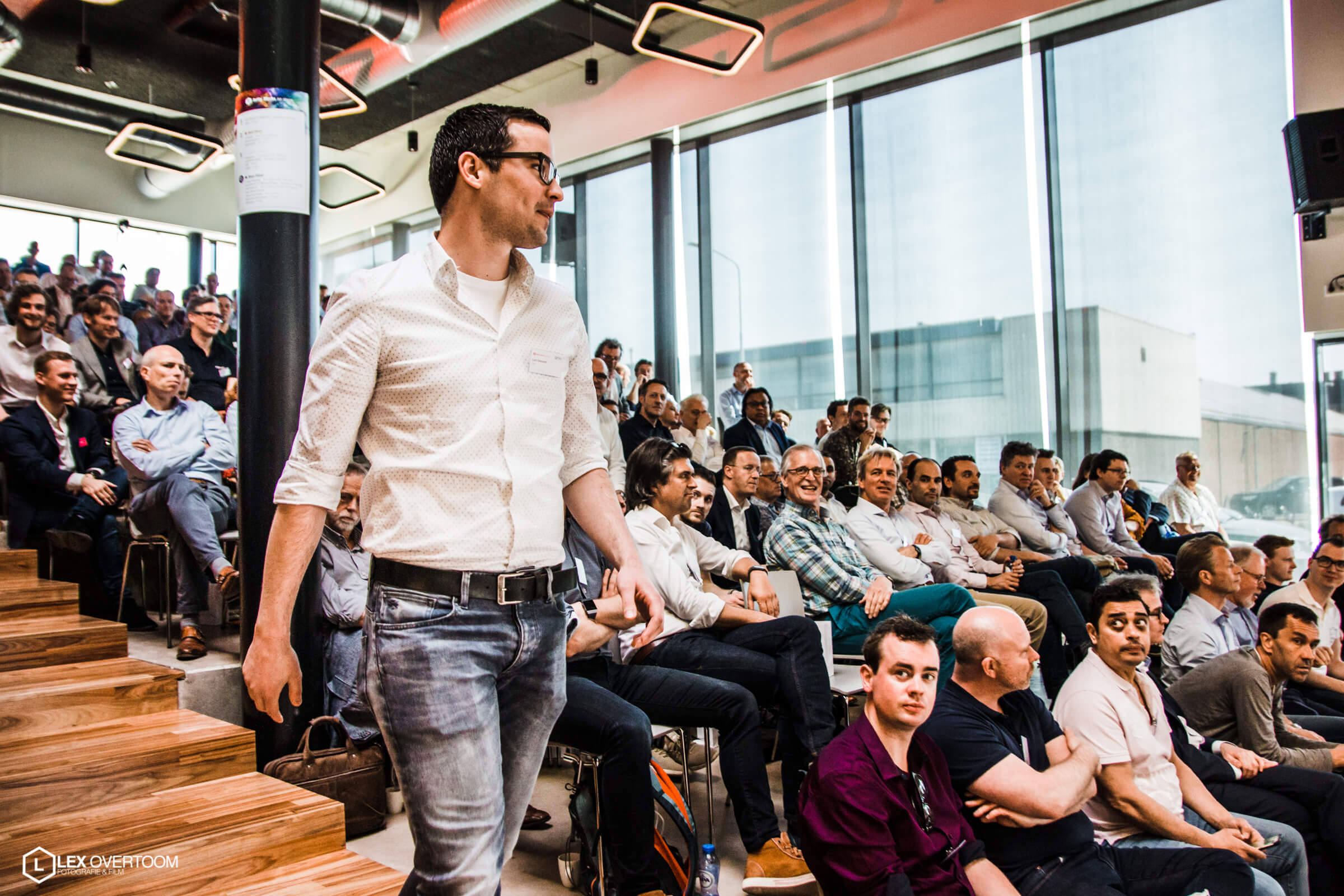 As the cherry on top, John Forrester, VP and Principal Analyst of Forrester Research, presented "How Software Becomes Everyone's Business." According to Rymer, the no-code revolution is just getting started, and will only grow from here.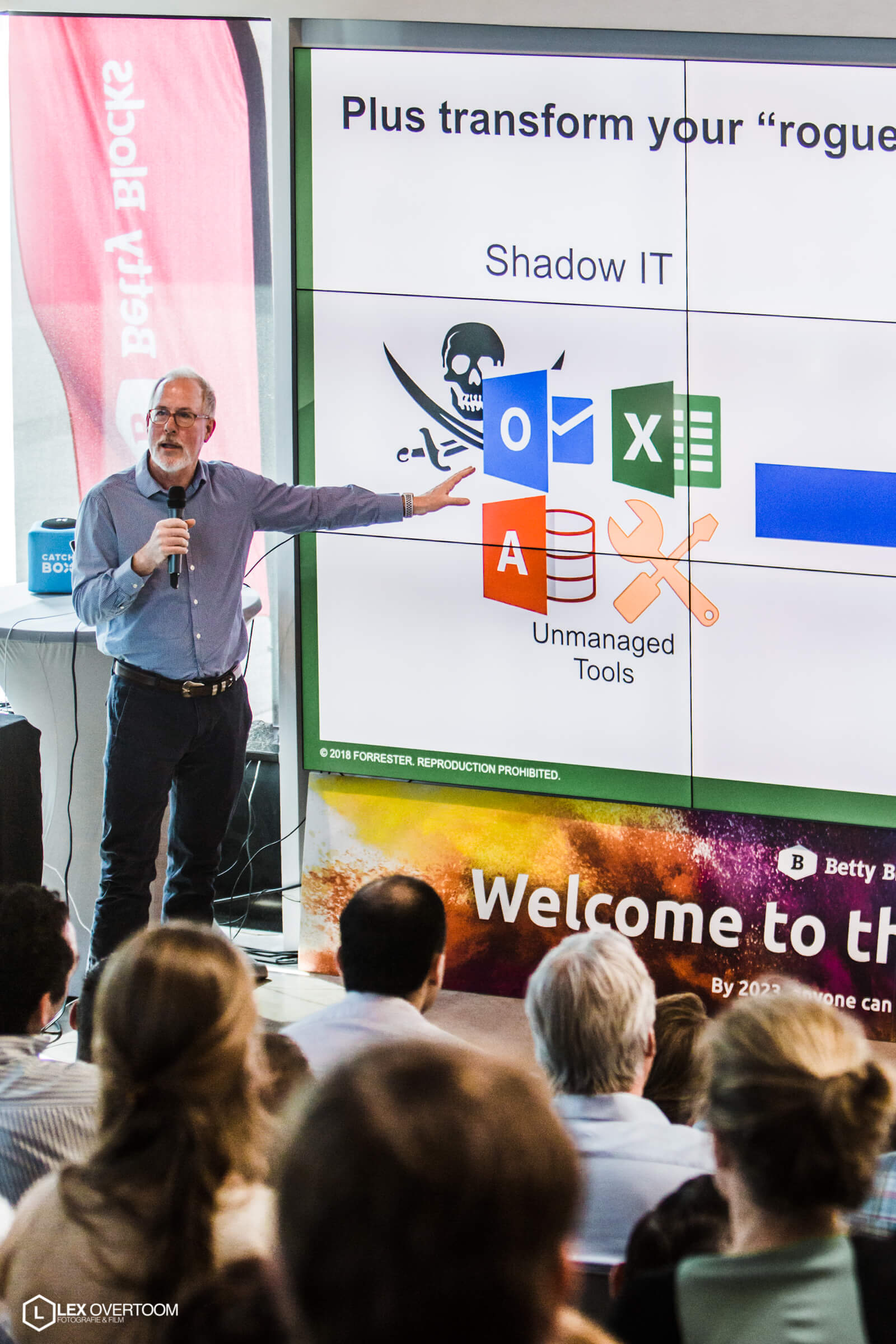 No-code is the future of citizen developers. "We need to understand who these people are, and how we can empower them." - @johnrrymer #BBoS
— Betty Blocks (@bettyblocks) April 20, 2018
After all the presentations, the afterparty began Betty Blocks style. Firstly, with great food made in house.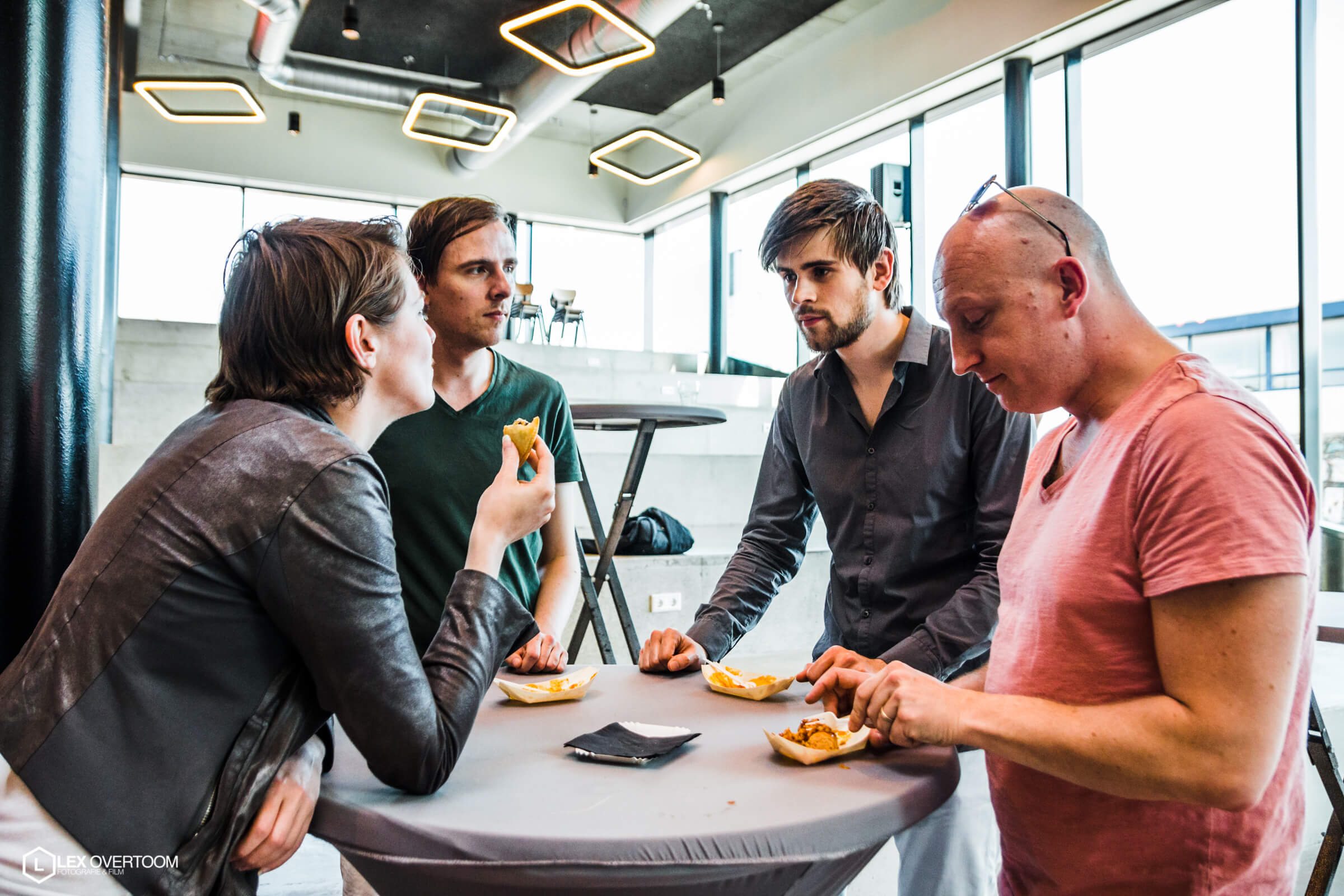 During dinner, our attendees were in full networking mode. Everyone who stayed for the festivities, enjoyed their time, interacting with like-minded company and having enough drinks to flow into the weekend ;)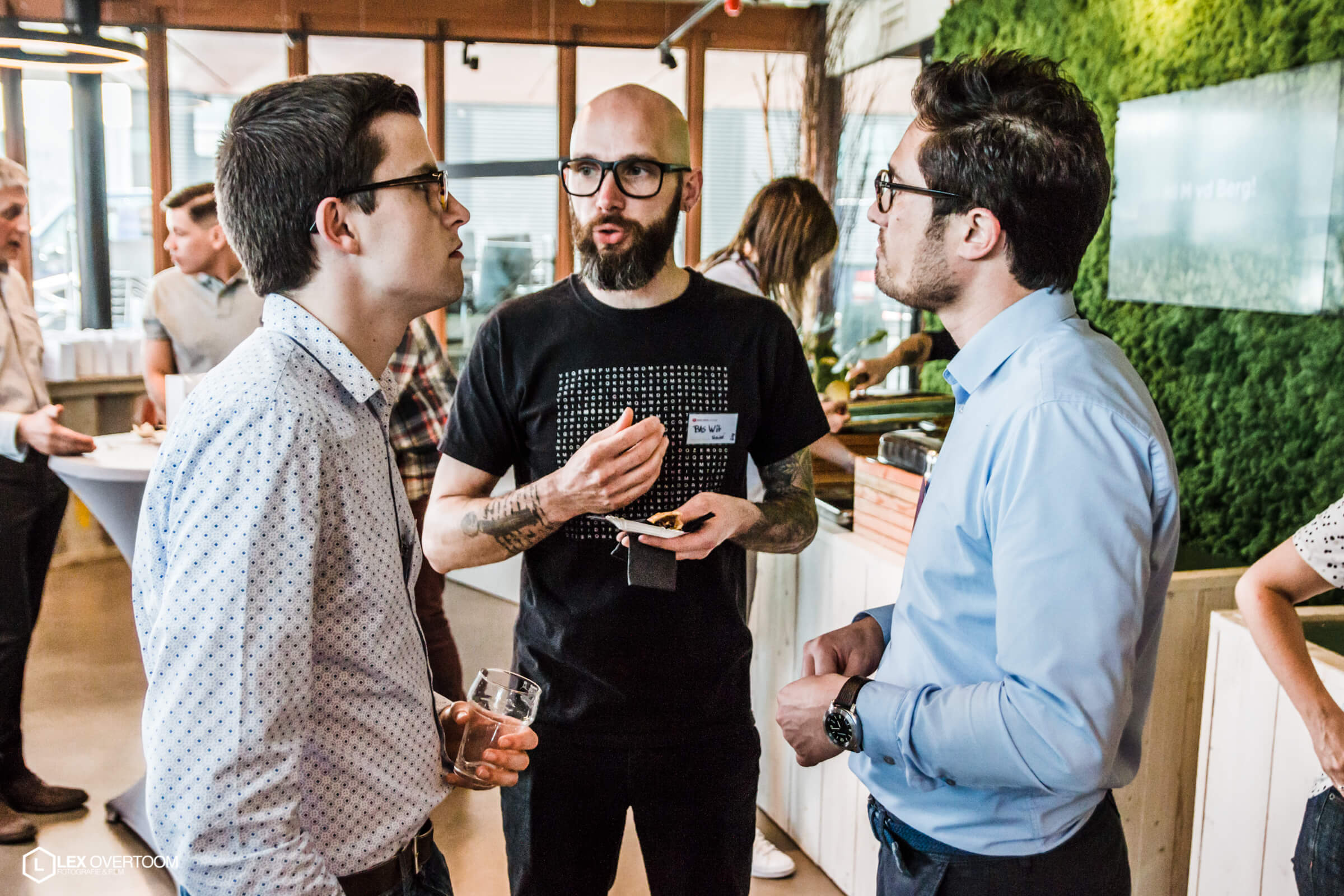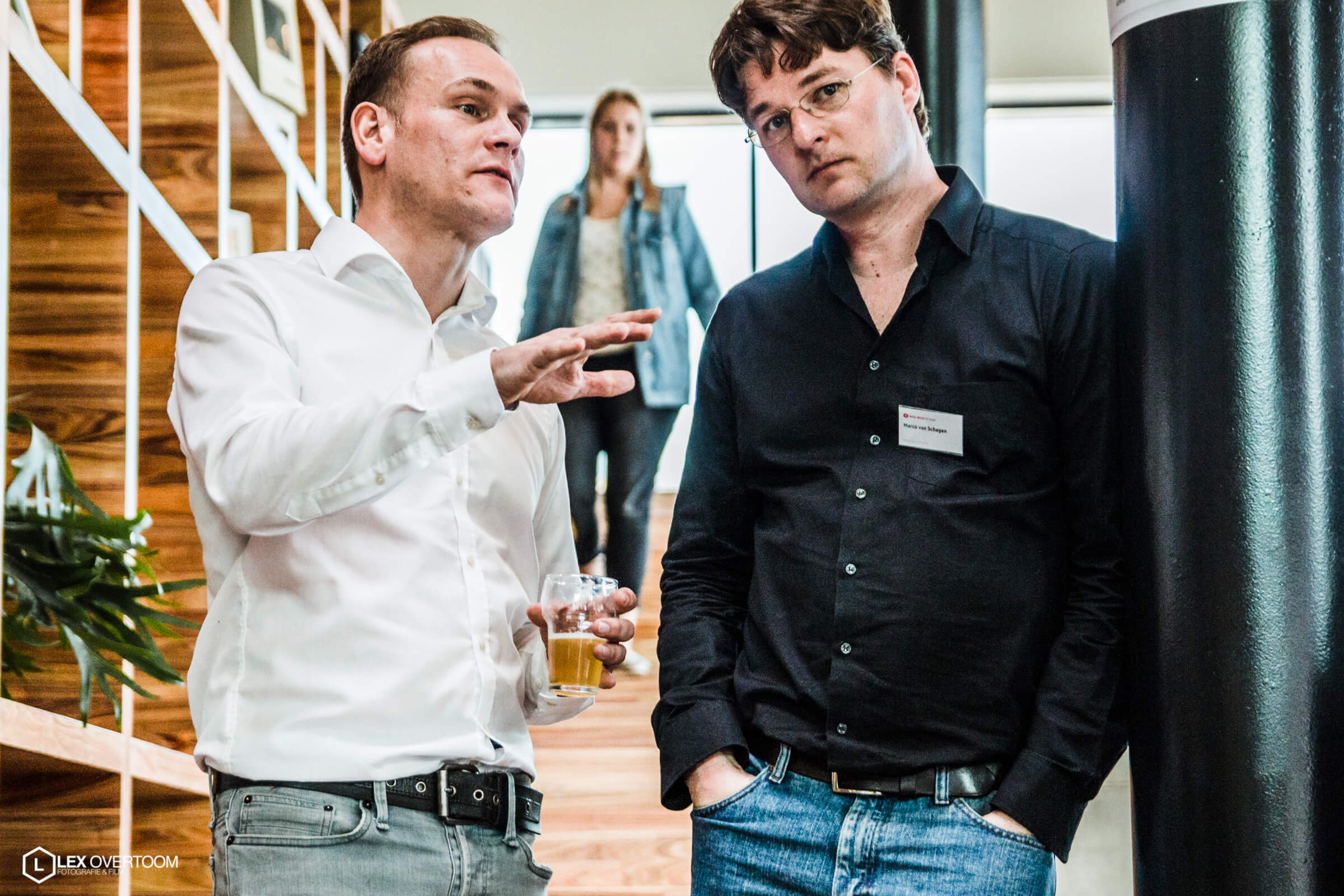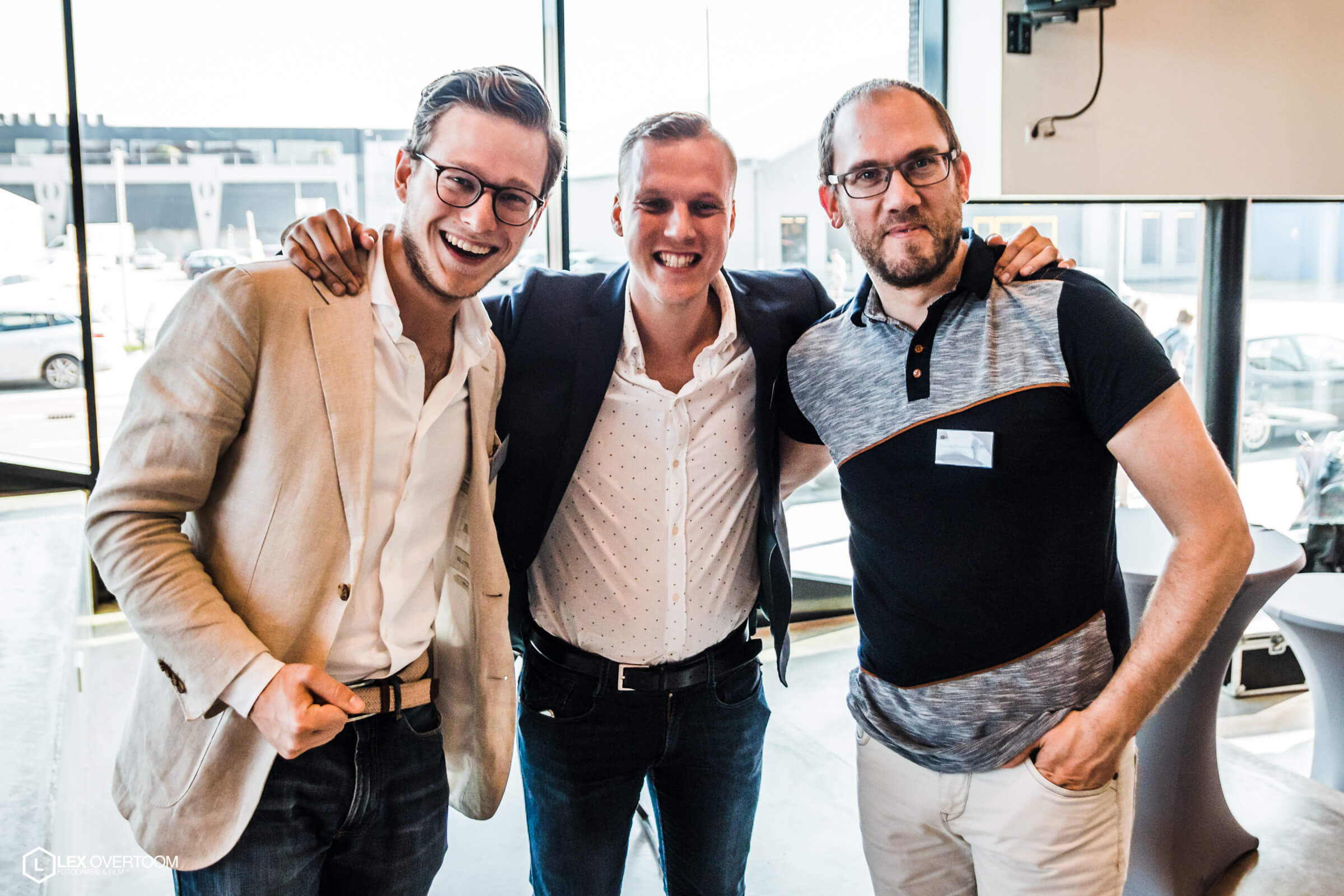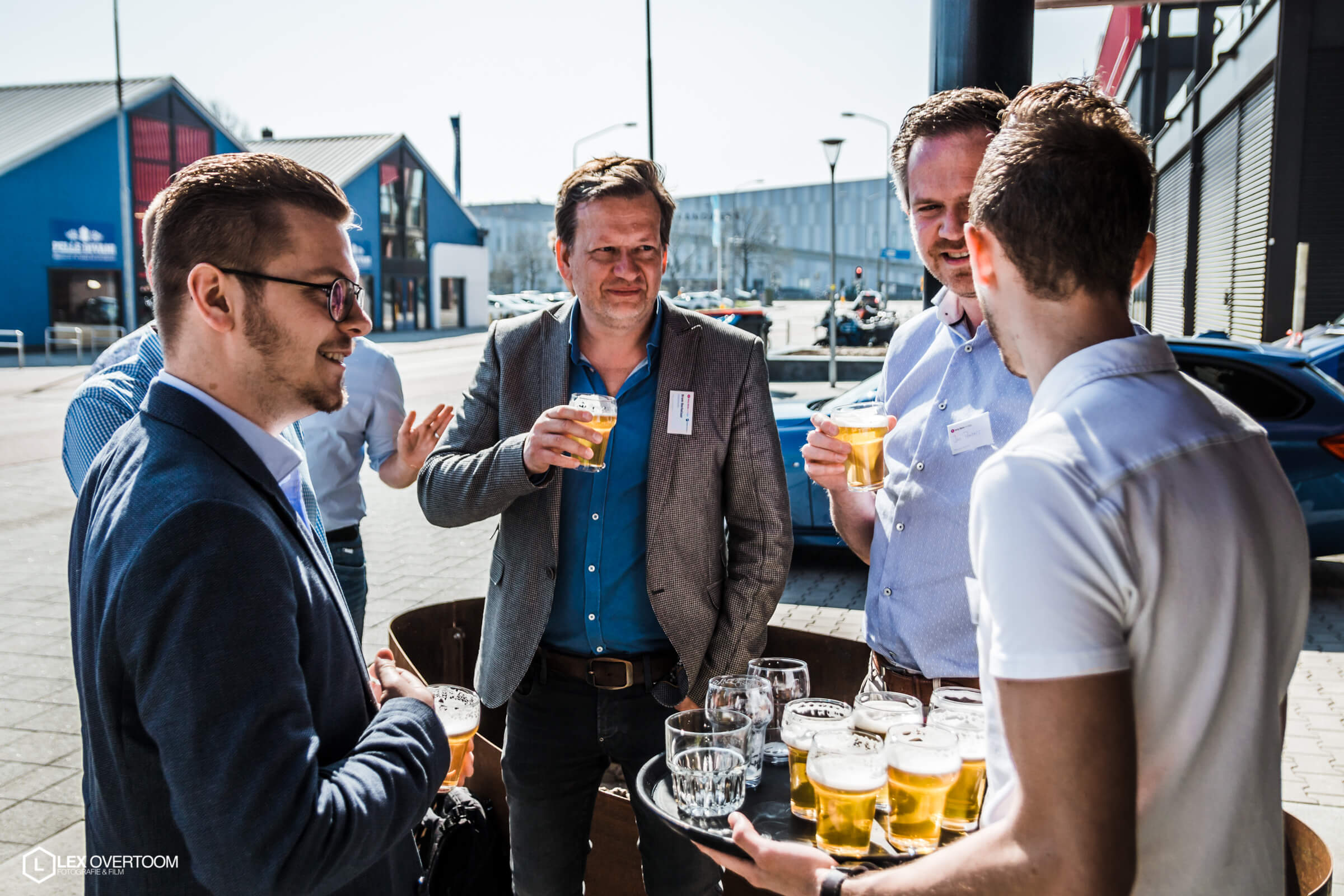 Thanks @bettyblocks for the seminar today. Let's work towards #citizendevelopment. Special thx to @chrisobdam, Neal, Erwin Kenter,@widt and @johnrrymer for the presentation. #lowcode.

— Wouter Mertens (@WouterMertens3) April 20, 2018

For those who attended, we'd like to thank you for joining us on this special day and we hope you learned a lot about innovation for your organization. For those that missed us but followed #BBoS on social media, we hope you got a glimpse into the world of Betty Blocks. Stay tuned for more BBoS and learn about our upcoming events by signing up below for our newsletter!