Enterprise organizations come in all shapes and sizes, ranging from manufacturing giants to more flexible SME's. While they may not appear to have much in common, under the surface every organization is controlled and built on top of the software. Back-end OMS, CRM, customer, or product management applications eventually contain everything the business needs to survive, thrive, and grow.
So how did shadow IT become such a hot topic with all these resources available? Why are business users bringing in unsanctioned tools instead of going through IT professionals?
Growing taller brings challenges
As enterprises expand and evolve, so does the network of applications supporting them. Growing larger, but more complex with data dependencies between applications make it harder to implement new solutions as time goes on. Developing business tools in ecosystems like this is completely reliant on experienced, full-stack developers.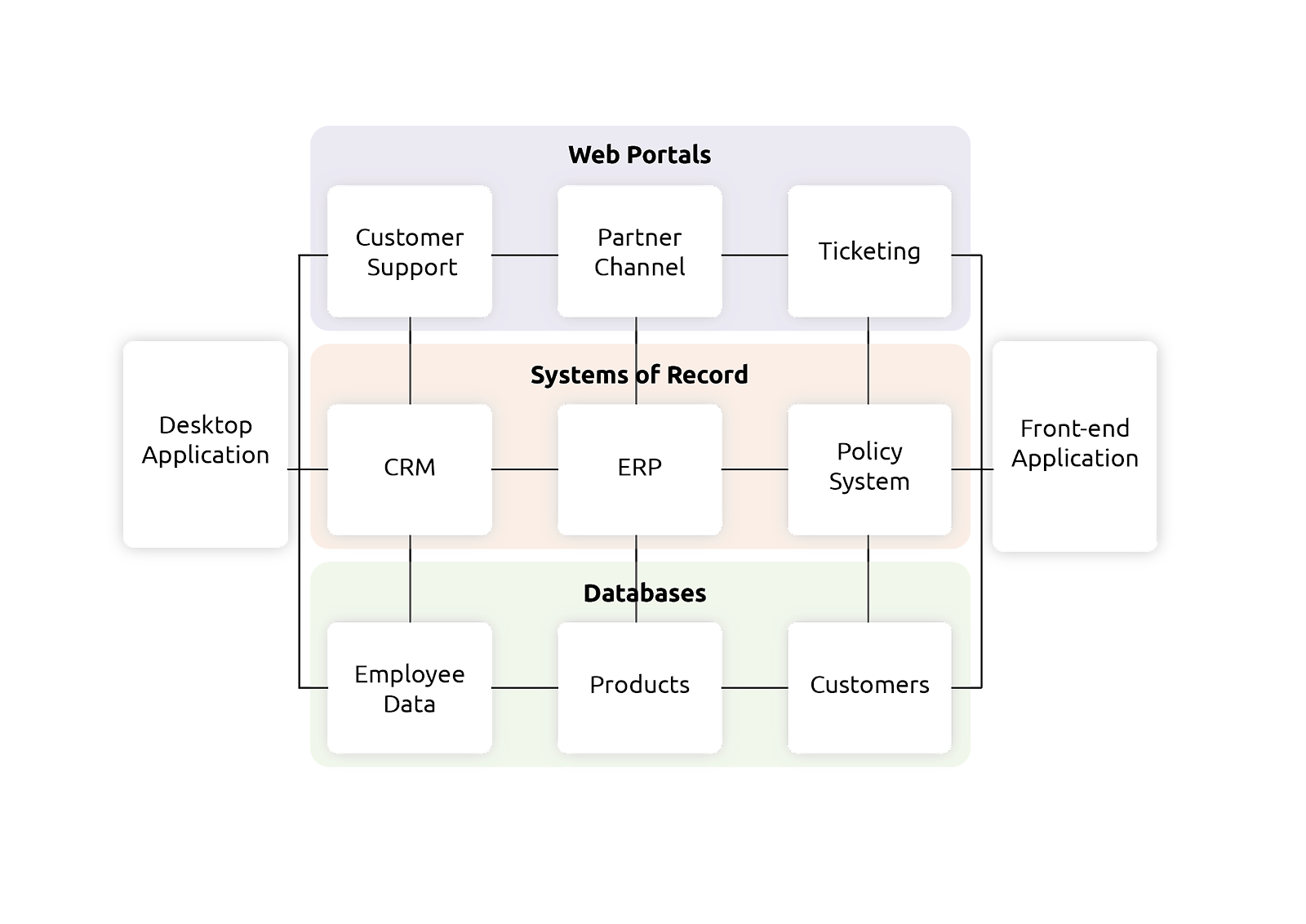 While IT departments desperately want to innovate for the business, maintaining priority systems takes up most of their time. This is where Shadow IT begins to appear. Business users want the latest technologies to meet consumer demands and take shortcuts to get them. Generally, they buy into or develop unsanctioned tooling which uses unsecured data or risky integrations that aren't monitored by IT.
Shadow IT like this is frustrating for everyone involved but not impossible to resolve. More importantly, it can be done without making major changes to your systems of record. But how?
Going 'off-grid' with Bimodal no-code
Through an API gateway, enterprise architects can build an innovation layer separate from the network of dependencies. Using API integrations, this new layer has access to the established tech-stack with just a few clicks. This Bimodal setup not only enables faster 'plug & play' deployment but it's safe for non-IT developers to contribute or test their own solutions without risking business security.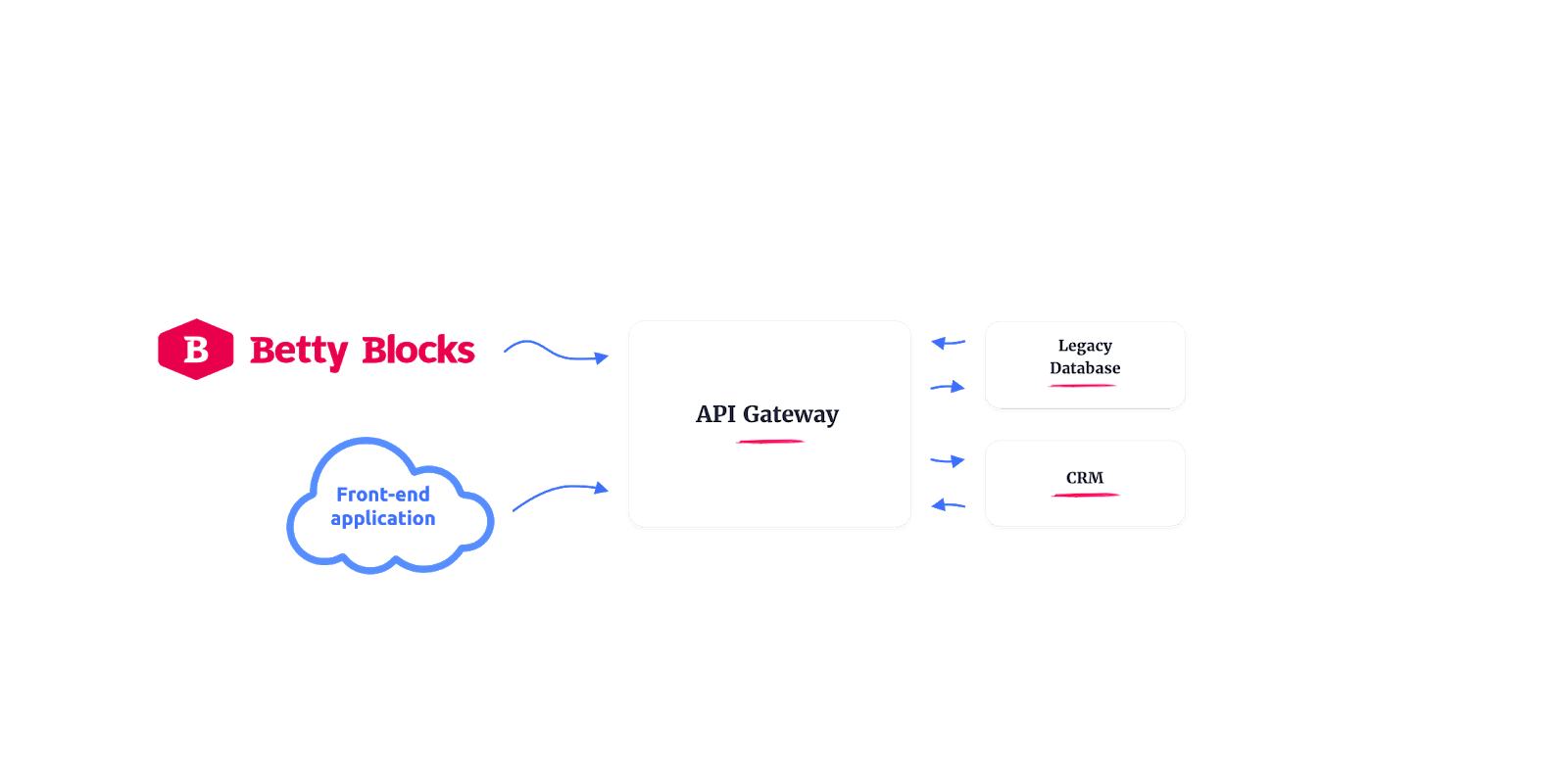 Coupled with a no-code platform and guided by IT, citizen developers could build enterprise-grade applications 8x faster than with traditional coding. Essentially, enterprises could turn Shadow IT efforts into a resource to accelerate digital transformation while taking some of the pressure off of IT's shoulders.
Learn how to go Bimodal the Betty way
Sounds too good to be true? Like most strategies, there are guidelines and strategies which need to be taken into account before diving in head-first into Bimodal no-code. Most importantly, citizen developers and IT need to understand their roles and define their own innovation goals. Read our latest guide if you're interested in seeing what that should look like. OR you can jump right into one of our whitepapers to catch up on all things no-code and Betty Blocks.