In this freshly served Q&A, Betty Blocks CEO Chris Obdam discusses the current trends within the field of no-code, especially with regard to building mobile applications on an enterprise scale. Stick with us to get answers to questions such as: What types of mobile apps are currently being built by no-code developers? Why is no-code well-suited for mobile application development? And why would you choose no-code over low-code for this? Chris tells it all.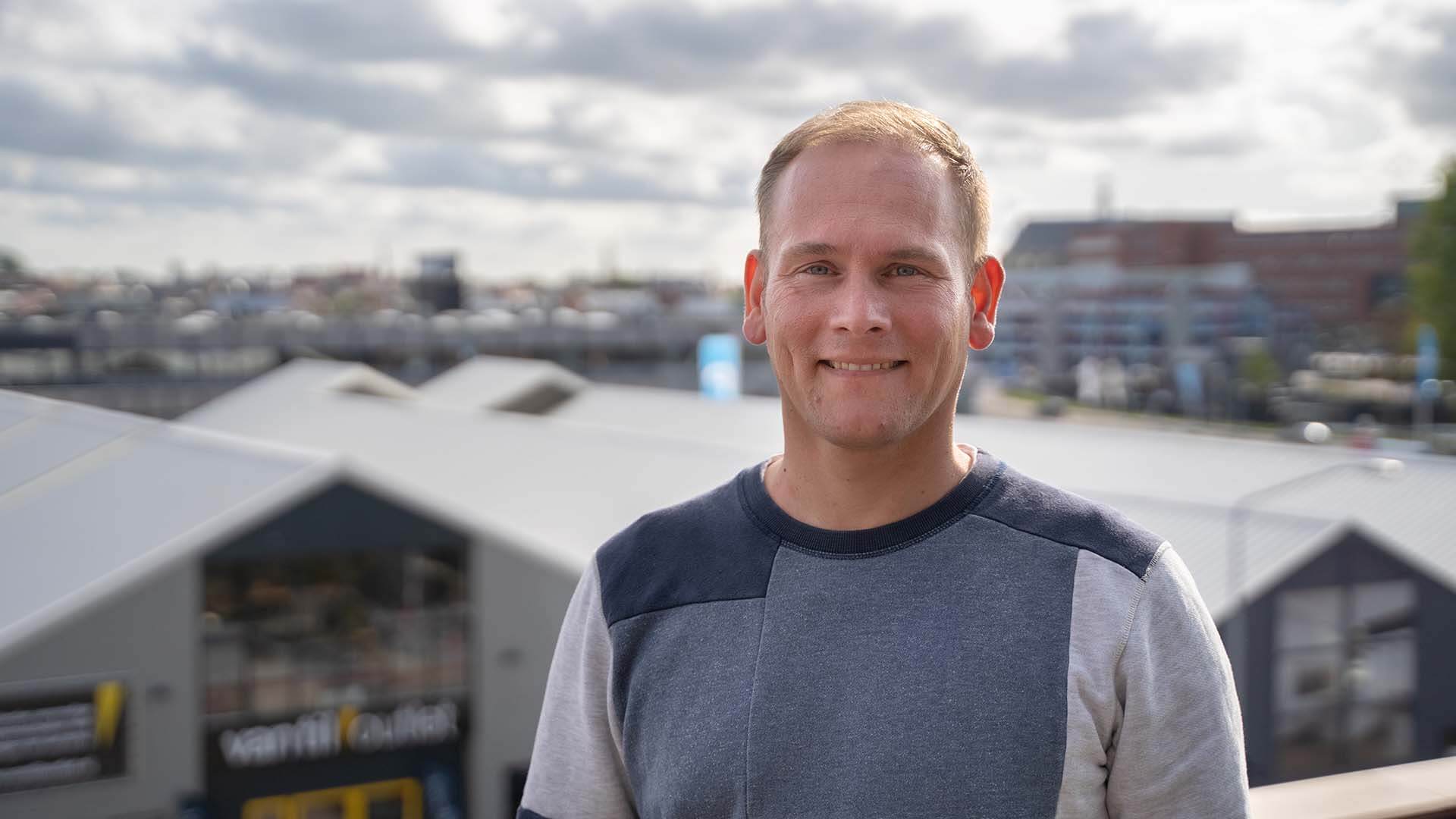 What is the state of no-code development, are there any particular trends you are seeing in this area?
We see that the no-code market is exploding as many software vendors are jumping on the no-code train. It's worth mentioning, however, that there are various definitions of a no-code platform. No-code generally implies that you can build an application without the need for traditional programming. But the type of applications that no-code can build are very diverse, depending on the provider.
For example, some no-code tools are only specialized in building websites or web-based apps such as Wordpress and Squarespace. Others are meant for business users to create simple workflow and productivity apps like PowerApps and Google Forms. We want to cover all the bases with a focus on building enterprise-grade applications in collaboration with IT and citizen developers.
An important trend is that renowned vendors and analyst firms are finally giving citizen development the attention we think it deserves, as a category within the no-code and low-code space. Since we founded our platform in 2012, the goal has always been to enable anyone to build complex applications without coding. For the die-hard coders our platform still provides a hand-coding option, but eventually we want to eliminate even this last bit of programming - something that is still a precondition for low-code platforms.


What would you say is the importance of having a no-code solution and enabling business people to create their own solutions?
At the core of no-code solutions lies the speed of innovation. We're living in a time when every company is under pressure to compete on a global scale. For most of their innovations they need software. So if you don't enable a larger part of your business to contribute to this process with fast deployable and easy-to-use tooling, you will likely fall behind on the competition. There's no doubt that the demand for B2B software to optimize business processes will skyrocket within the next decade.
Inside the business, no-code platforms can also play a promising role in terms of employee growth and satisfaction. There are many businesspeople who face specific problems, and although they may have the ideas to overcome these hurdles, they are dependent on IT teams to turn them into practical solutions. If you train your employees to solve their own IT-related problems, they can become more versatile, independent, and overall way more successful at their job.


Why is no-code well suited for mobile app development?
In the simple cases, mobile app development involves nothing more than making a regular application to fit on a smaller screen. Modern technology makes it relatively easy to build this kind of responsive web-based application.
However, many people underestimate the difficulties of native mobile app development. The upside is that these apps are touch device optimized, but their development process often takes longer, resulting in higher costs. They require the most skilled developers because you're dealing with different and ever-changing operating systems. As native mobile development is generally considered to be very complex and cumbersome, it's an ideal playing field for high productivity tools like no-code to simplify and speed up this process.
Our no-code platform allows you to devise a third mobile option that's kind of the best of both worlds: a progressive mobile web app. It's a hybrid form of responsive web-apps and native mobile apps, meaning we optimize the app for touch while still running it from a website.*
*See the last question for more information on this process.


What types of mobile apps do you see being built with no-code?
No-code is especially useful for mobile apps that focus on small processes for specific types of employees. A dock worker for instance, spends most of his working hours outside carrying only a mobile phone or tablet. It becomes interesting when this person can oversee all the processes relevant to him while on the go.
We notice this strategy is being successfully applied in all kinds of sectors, ranging from logistics, transportation, healthcare, manufacturing, the food industry, and facility management. In facility management for instance, it's possible to check in on a system's status 24/7, even when the facility managers are out-of-office. And we recently built a field service management mobile app that gives engineers a complete scan of their assembly line processes. The possibilities in these sectors are legion.
Long story short, no-code allows you to create specialized mobile apps that are part of a larger ecosystem. That's where a no-code platform can truly excel: You build a platform supporting multiple mobile apps that are linked to a central back-office. Every part of the ecosystem can be created with no-code. In that way, no-code facilitates the entire process, which also makes it easy to oversee and govern each component.

When would you choose low-code over no-code?
First and foremost it's a cultural thing. For the end-user there is no difference. It's the process of building the application that varies. If your IT team doesn't have a problem with working with new tooling that hardly requires any coding from them, then it's a great solution. However, if your developers really enjoy traditional programming it might be more sensible to opt for a low-code solution.
It's good to keep in mind that no-code isn't only reserved for citizen developers. There are many traditionally schooled developers who enjoy the fact that they don't have to code as much as they used to, whereas others might find it harder to distance themselves from coding. For them, a full-on switch to no-code might be a bit much.
Both solutions require the same transformational effort on an infrastructural level. Yet on an organizational and cultural level, the implementation of no-code may stumble on resistance from the IT department. Especially when you're also introducing citizen development, the IT developers may feel threatened in their existence.


Do you find a lot of mobile developers are utilizing no-code solutions? Why or why not?
You notice that native mobile development still requires real craftsmanship. Mobile developers are the most experienced ones. These developers are often less likely to turn to low-code or no-code tools, as they really love the underlying technology and coding techniques.
Although the chances of adopting a no-code solution are smaller among seasoned mobile developers, no-code does enable less experienced developers to start tinkering with mobile application development. Making a mobile app used to be reserved to a select few, but with the help of no-code tooling, you see that many more people become very capable of building their own mobile applications.
Is there anything else about no-code mobile app development you think our readers should know?
Mobile development is finally becoming available to the general public thanks to platforms that allow you to build apps without hard coding. You don't have to learn a complicated programming language anymore, you can finally start on that great app idea you always wanted to realize, but never could.
There has been a decade long discussion on how mobile apps should best be built: native or hybrid? Ideally for mobile, people want a native app that is optimized for touch. But as smartphone providers never stop updating their operating systems, mobile developers will always have to keep up with the changing technology.
No-code and low-code solutions provide a new option that many are still unaware of: progressive web applications. A progressive web application has all the characteristics of a mobile native app, yet runs entirely from a website. By doing so, you can circumvent the app stores while still benefiting from all the features a native mobile app offers. The best thing about it: any changes you make will be directly applied. You don't have to wait before your new mobile version is accepted by the app stores. This can help advance businesses when it comes to the acceptance of mobile apps within their customer base. It can also give them a great competitive advantage.
In that sense, mobile development stands at the forefront of a new revolution, a revolution fueled by low-code and no-code platforms, in which there will be more people capable of creating their own (mobile) applications, whether that's on a small or enterprise-organizational scale.