Betty Blocks has joined forces with media platform The Law of Tech!
The Law of Tech is an organization that aims to support, empower and connect legal professionals, tech experts and enthusiasts on the intersection of law and technology. Rumor has it, that's exactly what we're passionate about too!
The banner just below perfectly encapsulates our shared vision: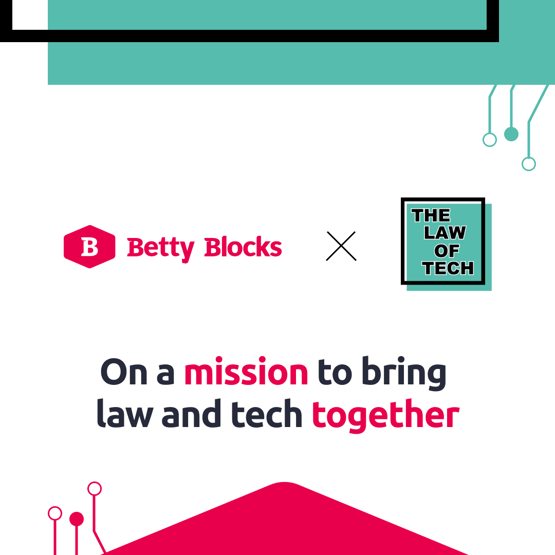 Breaking barriers between law and tech
Our goal is to make software development more accessible while fostering innovation in the legal sector. By partnering with The Law of Tech, we can help legal professionals learn about the latest technology trends, and how they can be used to improve their services. Together, we want to break down barriers and bring law and tech closer together than ever before.
By sharing our experience in the sector and staying ahead of emerging trends, we can help legal professionals succeed in the digital age.
We can't wait to see what exciting developments lie ahead as we embark on this journey together. Will you join us on the ride?