Press release - 10 December 2019 - No-code application development leader Betty Blocks announces a new partnership. Application development and consulting firm Nafite will use the no-code platform for their new implementations. With backgrounds in IT, e-commerce, and corporate management, the founders of Nafite are on a mission to further extend Betty Blocks' presence on the international low-code and no-code market.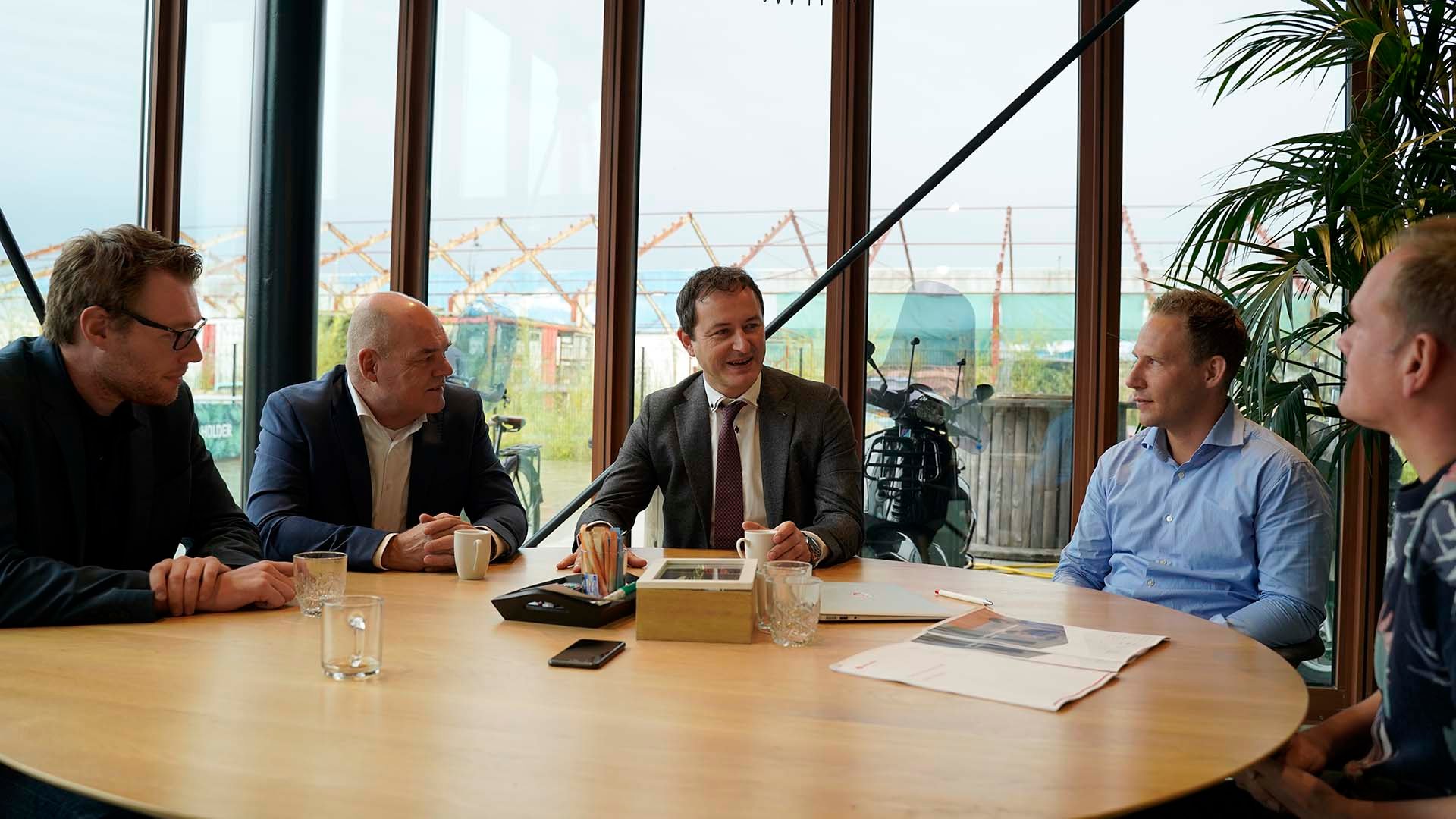 "We want to provide business optimization software that is highly scalable," explains Johan Emmen of Nafite. Emmen has a background in Computer Science, previously worked at Capgemini and Oracle ERP, and set up several companies that specialize in the development of custom applications.
Instead of delivering fully customized software, Nafite wants to focus on scalable packaging. "The production process of fully customized software is often very time-consuming as you need to triangulate tasks with multiple development specialists, from the software architect to the developers and security officer," argues Emmen. "This trajectory makes these projects far more susceptible to defects. And for every bug that needs to be fixed, an invoice is sent afterwards. The Betty Blocks no-code platform can significantly minimize these risks."
He continues: "With software exactly tailored to a business' demands, you also run the risk of programmers losing themselves in the work. They have the tendency to perfect things, to add more features than the client requested. So, by offering customized software in packages, we can provide a more effective solution."
As Nafite member Timon van den Berg, founder of an e-commerce company in New York emphasizes: "The IT market is always changing, but today it's changing even more rapidly as recent Forrester publications have shown. Investments are needed more often to stay ahead of the competition and resources are scarce. Therefore no-code represents a good solution for companies who are seeking a platform that can support their innovation needs while keeping their investments at a minimum. With Betty Blocks, we feel that we can deliver this solution to our clients."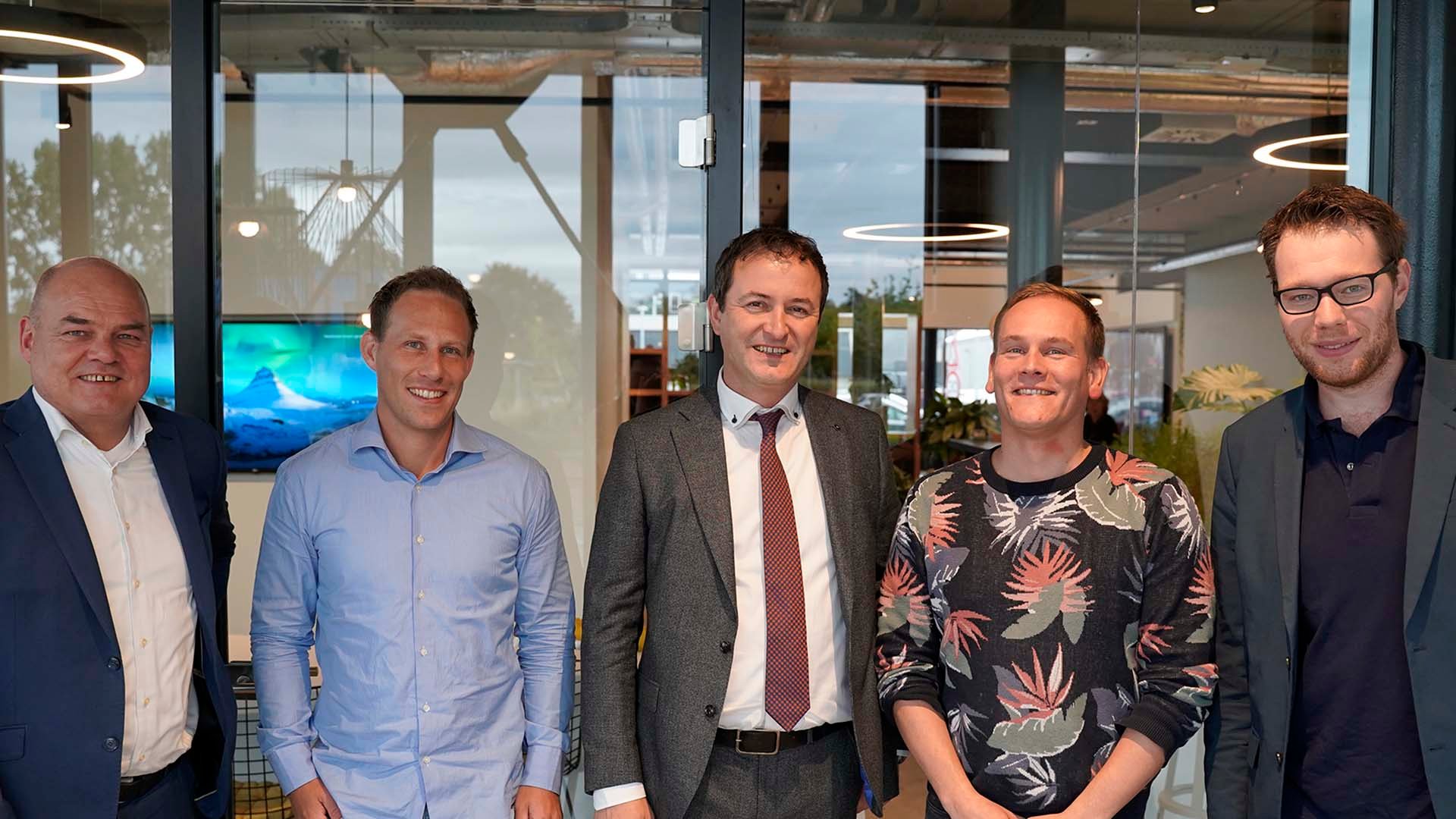 From left to right: Bart Molmans, Thijs Jenné, Johan Emmen, Chris Obdam, and Timon van den Berg
Emmen anticipated the no-code and low-code trend, as he always follows developments within the IT world closely. "I did some research into the types of packages these vendors offer. I compared Mendix, Outsystems, and many more. But what I really liked about Betty Blocks is that it works directly from the cloud, instead of using models that require compiling."
The last addition to the team is Bart Molmans. "I'm the outsider," Molmans laughs. "I have a background in the hospitality industry, event-hosting, and facility management. These last years I've served as the director of Digital Competence Services, an agency that helps government and knowledge institutes with their digital transformation." At Nafite, Bart will fulfill the role of people's manager.
With Betty Blocks as their ammo, Nafite's will focus on both local and international markets. Together, Emmen, Van den Berg, and Molmans have established valuable networks that stretch from New York to China. Molmans: "The three of us combined, with our diverse backgrounds, make a very good combination."
About Nafite
Nafite specializes in providing smart applications to optimize business processes with no-code software. By building IT solutions with visual modelling instead of hard-coding, the delivery times and costs of these business applications can be significantly reduced. With software, training and advice, Nafite aims at making organizations more flexible and future proof. In their application delivery, they strive for the shortest time to market and an optimal return on investment. Visit nafite.com.
About Betty Blocks
Betty Blocks is the leading no-code application development platform in the world. As the only no-code platform fully based in the cloud, Betty Blocks enables both IT professionals and citizen developers to build advanced, enterprise-grade applications efficiently and effectively. With a focus on making software development more accessible, Betty Blocks' no-code platform empowers organisations to experiment towards the right solution with a greater developer workforce. Cloud-based Betty Blocks is available worldwide. The company has offices in the Netherlands, Belgium, Germany, US, Mexico, UK, Japan, and South Africa. Visit www.bettyblocks.com.