Press release - 3 April 2020 - Betty Blocks and process management specialist You-Get have signed a partnership. You-Get will use the Betty Blocks no-code platform to support their front-end development and to fuel the creation of innovative software.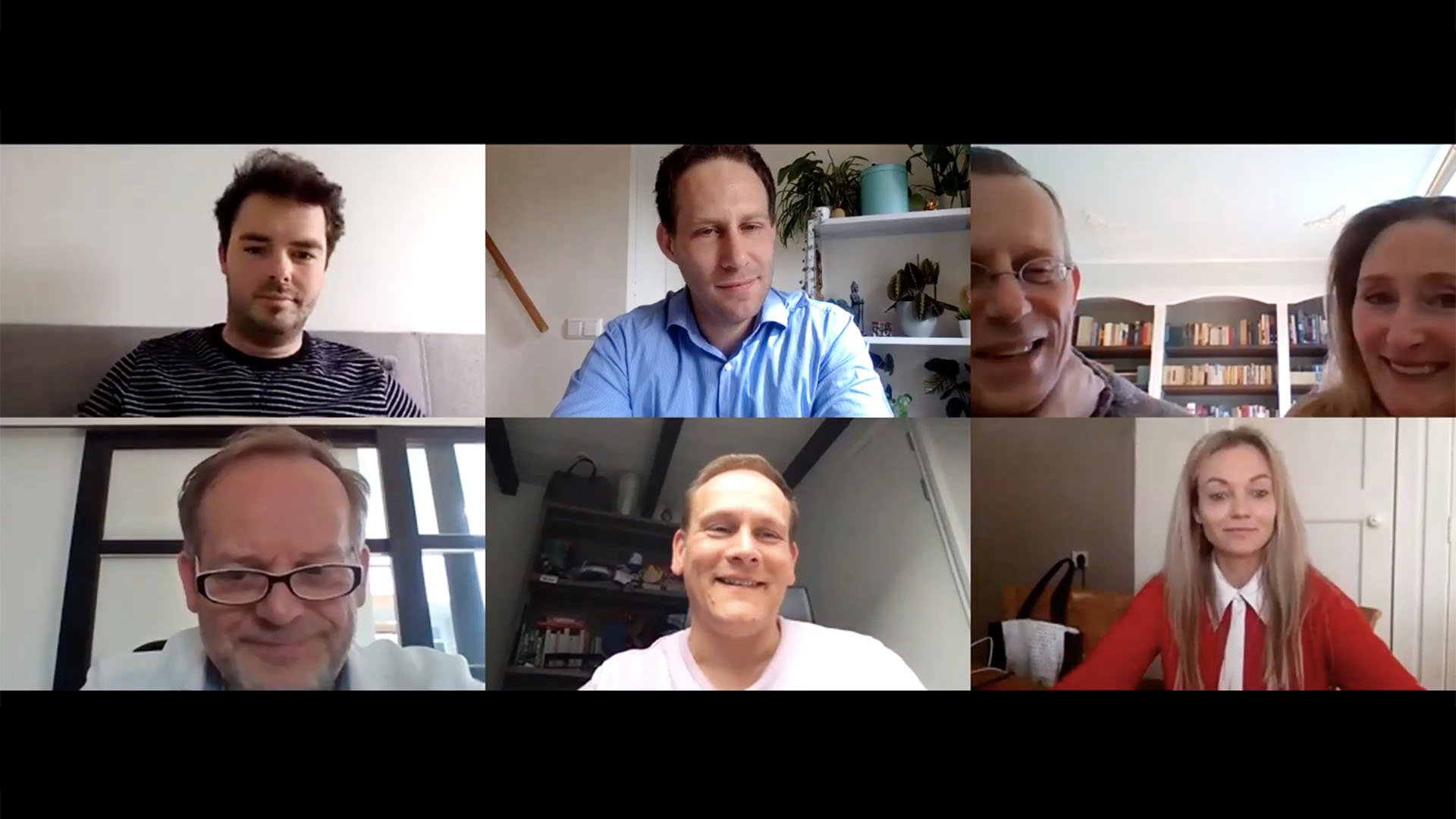 You-Get started in 2007 as a consultancy in business process management. As the organization grew, they successfully positioned themselves as an all-round business solutions provider - with a specialization in Robotics, AI, and Interaction.
"Operating within these fields, we deliver all-inclusive solutions to our clients," explains Hans van Krevel, co-founder and CTO of You-Get. "So instead of just offering them software, we design a solution architecture and implementation strategy matching the organisation and then select the right software."
Front-end optimization
You-Get sees a lot of potential in using the Betty Blocks platform for Interaction development. "Robotic Process Automation (RPA) and Artificial Intelligence (AI) are disciplines characterized by lots of internal processes," explains Van Krevel. "And these processes need to be externalized so the end-user can make sense of them through a front-end. It's through this layer of innovation where Betty Blocks comes in."
Van Krevel adds: "Betty Blocks' business model fits well within our organization. It's no-code and low-code in one, easy to use, and you have many integration options with other systems."
RPA and AI solutions
Customers of You-Get range from employment agencies and car dealerships, to government institutions and financial organizations: "We service businesses within many different industries, supporting them with RPA and AI solutions," Hanke Dekker, CEO at You-Get, tells us.
She elaborates: "Through RPA, we automate manual work by emulating human behavior in the most efficient way. And with AI technology, we mainly focus on Intelligent Character Recognition (ICR). This means we help clients interpret and categorize long-form documents such as medical reports and legal contracts, saving them a lot of processing time."

Family businesses
You-Get was founded by the couple Hanke Dekker (CEO) and Hans van Krevel (CTO). Their son is also active in the business as director of the RPA and AI department, and Hans' brother has the role of director of Business Automation. Together with Annelies Kobus (COO), Hanke and Hans represent You-Get's management team.
"As a family business ourselves, it's wonderful to partner with another family business from the North of Holland," says Chris Obdam, CEO of Betty Blocks. "We regard this as a two-way partnership in which both organizations support each other by sharing our knowledge and resources."
Innovating in a fast-changing market
You-Get is aware of the fast pace at which the IT market is changing. "Even as a company immersed in IT, it can sometimes be difficult to keep up with things," mentions Erik van Krevel, Director Business Automation at You-Get. "And I can imagine this is even harder for your average - non-IT - business. So you have to be aware of new solutions, such as no-code platforms.
For Hanke and Hans and their team, the essence of no-code platforms mainly lies in their speed and reusability: "They might not be the solution for everything, but they can significantly speed up processes. And some problems have already been solved before, so reusing modules can make a difference in optimizing your business development."
Hans continues: "I think that no company can escape these trends. It's important to at least be aware of new programming tools. You can deliberately choose not to use them, but at least you have to know what you're missing out on."