SoftwareONE Netherlands and citizen development platform Betty Blocks are proud to announce their partnership. SoftwareONE is the global provider of end-to-end software and cloud technology solutions, who specialize in modernizing legacy applications. Combining their expertise with Betty Blocks' platform allows organizations around the world to digitally transform at a high pace and bring their business to the cloud.
"Our customers come to us with the most varying questions. However, there's always a pattern to be found amidst them," Martijn van Tol, Innovation Lead at SoftwareONE explains. Van Tol researches (tech-related) developments in the market on a daily basis. "From a multi-cloud-strategy, companies increasingly opt for the major hyperscalers such as AWS, Google and Microsoft. We see that a lot of questions arise around legacy applications, especially around the theme of 'what to do' with legacy systems in a cloud-based strategy. The business side of the company continuously demands faster development and this is having a direct influence on IT "Speed is the new currency of business". We're experiencing a shift: more and more often we're sitting opposite the business owners, rather than IT managers. That is why we started looking for solutions that support colleagues in the business and their desire to boost digital transformation as well as innovation. Betty Blocks' citizen development platform fits us like a glove. Not least considering the certification and integration capabilities of Betty Blocks with SAP, which is one of the most important migrations we do to AWS, Google Cloud Platform and Azure."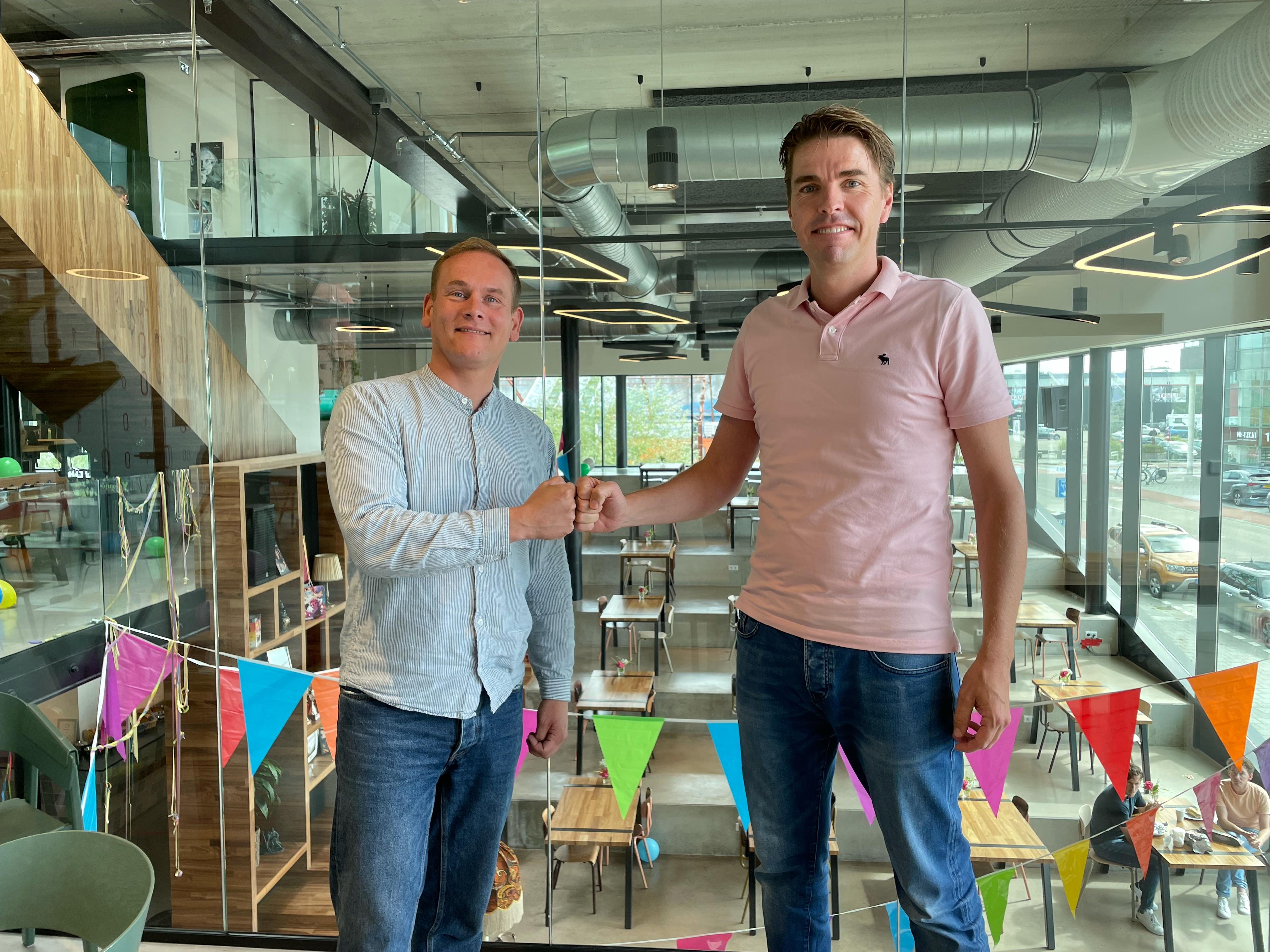 Citizen Development
The Betty Block's platform enables organizations to speed up development and empower a new breed of developers: citizen developers. Chris Obdam, CEO and founder of Betty Blocks, explains: "We believe that the future of innovation is in the hands of people, not systems. That's why nobody should be limited by software in this world of endless innovation and possibilities. With SoftwareONE we have been able to add a reliable and highly experienced partner to our network. They provide added value for enterprise organizations that want to scale up to the cloud quickly and securely. By combining our services, this can be arranged even more efficiently."
Unlimited possibilities in the cloud
Van Tol adds: "We see more and more often that there's lots of applications and systems that are not accessible in the cloud. As a result, organizations miss important information and management tools. With the Betty Blocks development platform, it is possible to develop a solution where information or systems are still available in the form of apps or web application for example. On top of that, we see a growing need for the practical implementation of citizen development. End users have already developed their IT skills and we're also noticing a growing demand for developers. This means we need to offer a platform that is accessible and supports easy and pragmatic development - and quickly adopt new developments in IT. At the same time, it needs to be accessible in terms of the investment. These are important conditions for it to land well in organizations."
About Betty Blocks
As the world-leading no-code platform, Betty Blocks empowers both enterprises and citizen developers to build complex applications efficiently and effectively without writing a single line of code. With its focus on people, Betty Blocks empowers organizations to work towards the right solution and enables the workforce to control their innovations. Cloud-based Betty Blocks is available worldwide. The company has offices in the Netherlands, Belgium, US, UK, and South Africa.
About SoftwareONE
SoftwareONE is a leading global provider of complete software and cloud technology solutions, headquartered in Switzerland. By delivering added value, they help companies design and implement their technology strategy and find the right software and cloud solutions at the right price. They also manage and optimize their software environment. The service is linked to PyraCloud, SoftwareONE's own digital platform, which provides customers with data-driven, actionable information. With approximately 7700 employees and sales and service capabilities in 90 countries. SoftwareONE provides approximately 65,000 enterprise customers with software and cloud solutions created by more than 7,500 companies. The shares of SoftwareONE (SWON) are listed on the SIX Swiss Exchange. Visit www.softwareone.nl for more information.