Often, the best way to make sure you're on the right track is to practice what you preach. So, without going into excess detail, the guys and girls over at Betty Blocks played around with some IoT enabled devices to build some fully IoT ready applications for our customers. Feel free to test drive them (and others) yourself in the app gallery!
Facility Manager Software
What do 90% of companies around the world have in common? Somewhere to call home. Whether that's an office location or network of distribution centers, these places often form the roots for global domination. Taking care of physical assets and monitoring environments might be easy at first, but as you scale up to a global player manual checks can easily become a liability.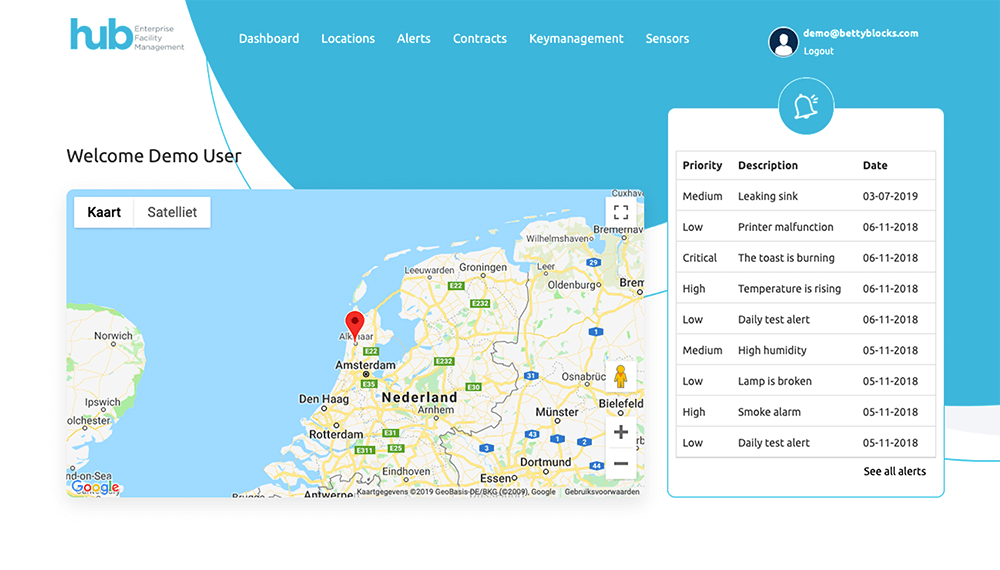 This is exactly why we built the Facility Manager Application, a personal assistant that tells you everything you need to know about your office locations. This is the Internet of Things at its best. Next to facility management, the application is perfectly suitable to use in other environments, for example in cars or in hospitals to store telemetric or device data in real-time.
Behind the scenes, this was a really fun, quick, and easy project to pull together. An integration was set up which fetched data from the smart sensor endpoint at regular intervals, storing that information into a data model automatically. From there, all that was needed was a system and UI to create alerts or tasks if devices were showing data outside of certain parameters.
Field Service Management App
Our Facility Manager Application takes on a macro role for an organization, providing oversight of large spaces. But what about the individual elements like machines within a production line?
This is a Field Service Application build for an engineering client that provides maintenance services for assembly lines for over 200,000 customers. Each customer has assembly lines that will eventually need to be serviced or maintained to prevent malfunctions. This service application gives mechanics a complete scan of the assembly line, all with a quick QR scan using the Betty Blocks application on their mobile phone or tablet.
Each machine or component is linked to a specific QR code in the database. By scanning the code, engineers can check when the last service was performed, by who, and issues can be escalated through the system. Something like this is a huge time saver that can be used to create efficient preventative maintenance schedules.
Transport quote generator
The internet of things is obviously a hot topic for logistics companies but they're not the only tools you'll need. Eventually, you'll need to move products from point A to B which customers will need to be quoted for. Our quotation tool is built to accurately calculate costs based on weight or product size while planning the ideal route for your drivers. Doing this through a web portal means the system can be standardized for global operations and can easily be connected to other systems or databases through an API.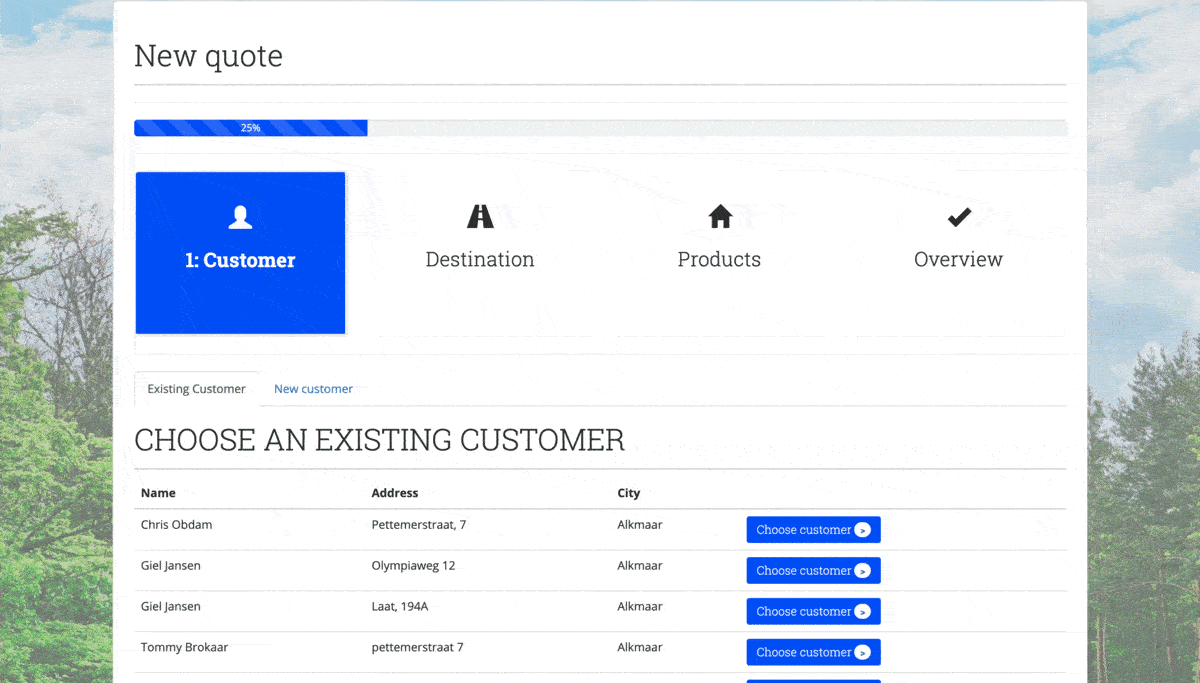 Something like this is a lightweight, easily deployed solution which can be added to as the business expands. Right now, quotes are made by hand but connecting with an order management system (OMS) would allow you to automate most of the process using existing company databases.
Put us to the test
Of course, these are projects made for customers with their own specific needs but your company will have its own software needs. If you've got an idea or solution which you'd want to try out (and don't want to hand-code the whole thing) then get in touch with us to organize a personalized no-code demonstration.