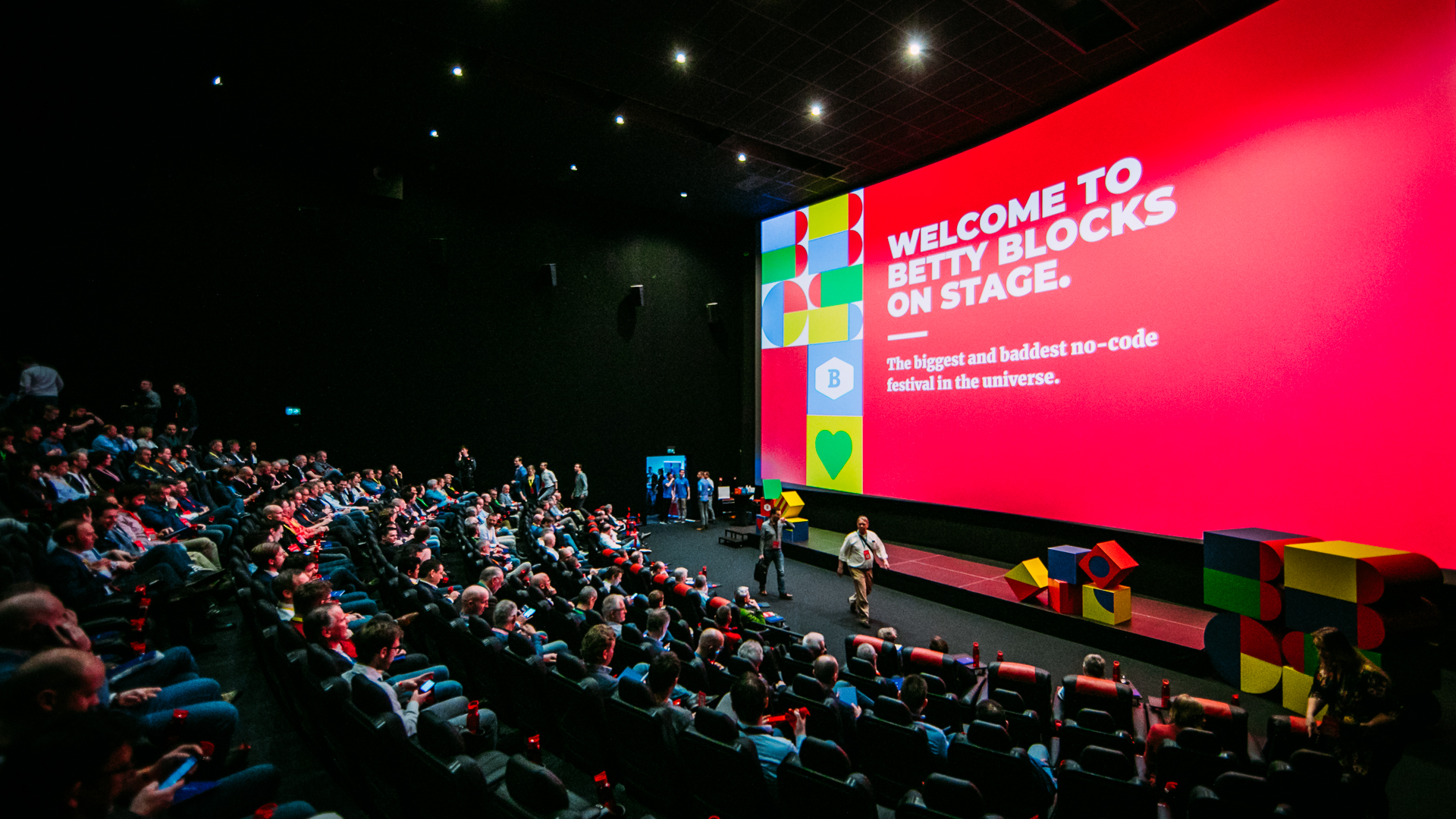 Alright, let's just put this out there: Betty Blocks on Stage was insane and went above and beyond anything we could ever imagine possible! Apart from the atmosphere and great energy, the main function of the event was providing valuable insights into the present and the future of IT and how no-code plays a part in that. With 9 talks from industry experts, it was clear that they all shared the same vision. Here are three key takeaways all 600 attendees at Betty Blocks on Stage can agree on:
#1 Citizen development is the future
Not too long ago the idea of people without development experience building applications was something frowned upon, and sometimes even ridiculed. But, the proof is in the pudding, and when large enterprises like Univé and even Microsoft endorse citizen development, you can be sure the pudding is good.
Citizen development goes way beyond making your own little application because you can. It's at a stage now where companies like Bricklog facilitate an entirely new way of working for logistics in which they put their customers fully in control. As Hubert Benneker from Bricklog puts it, "Together with Betty Blocks, we change the way logistics innovate. We must keep moving forward!"
Citizen development is maturing fast and many believe it's the only viable option to answer the increasing demand for applications. As Chris Obdam, CEO of Betty Blocks, said in his opening keynote, "We need to radically change the way we approach development. We simply don't have enough developers available. But, we don't need developers, we need people."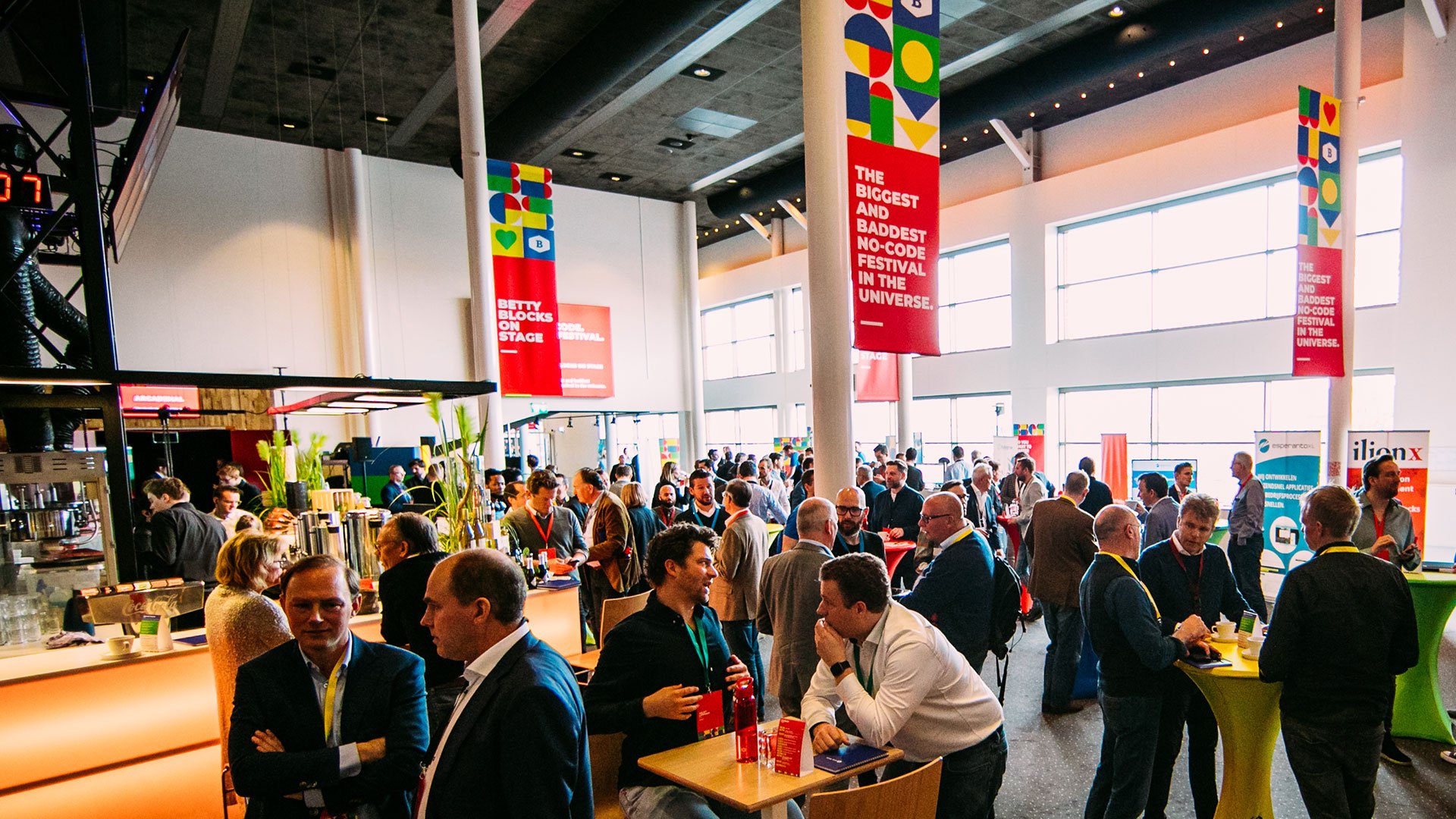 This is the way for Univé's Innovation Lab to prototype, validate, and launch new products to manage risk for its customers and according to Microsoft, it is the way every business will answer the demand for customized applications to fit their processes.
Truth be told, there is still a learning curve to become an effective citizen developer. As Simon Hunt, an independent consultant for the UK Ministry of Defense said in the closing keynote, "In theory, there should be no boundary for citizen development and no-code, but there is. However, you are able to get someone from zero to hero in a day or two building good applications."
#2 It's all about speed and agility
In a world where everyone has the tools for innovation at their fingertips, it's clear that one single thing can make or break success: time-to-market. In other words, are you able to deliver a new product before anyone else, and are you able to keep doing so consistently to stay ahead of the curve? This has been key in the exponential growth of start-up Stockon. With their grocery delivery platform, they take on the big guys in the game and beat them every single time. All because of their ability to innovate extremely fast. "We took time to market from years to months with Betty Blocks. Speed is everything for our fast-growing company," said Stockon founders Rene Hansen and Benjamin Verdoorn during Betty Blocks on Stage.
The same goes for Bas Wit and Onno Bloemers' Innovation Lab at Univé. "We've built a complex administration system for our new service organization in 2,5 months," said Bas. "That would traditionally take a year."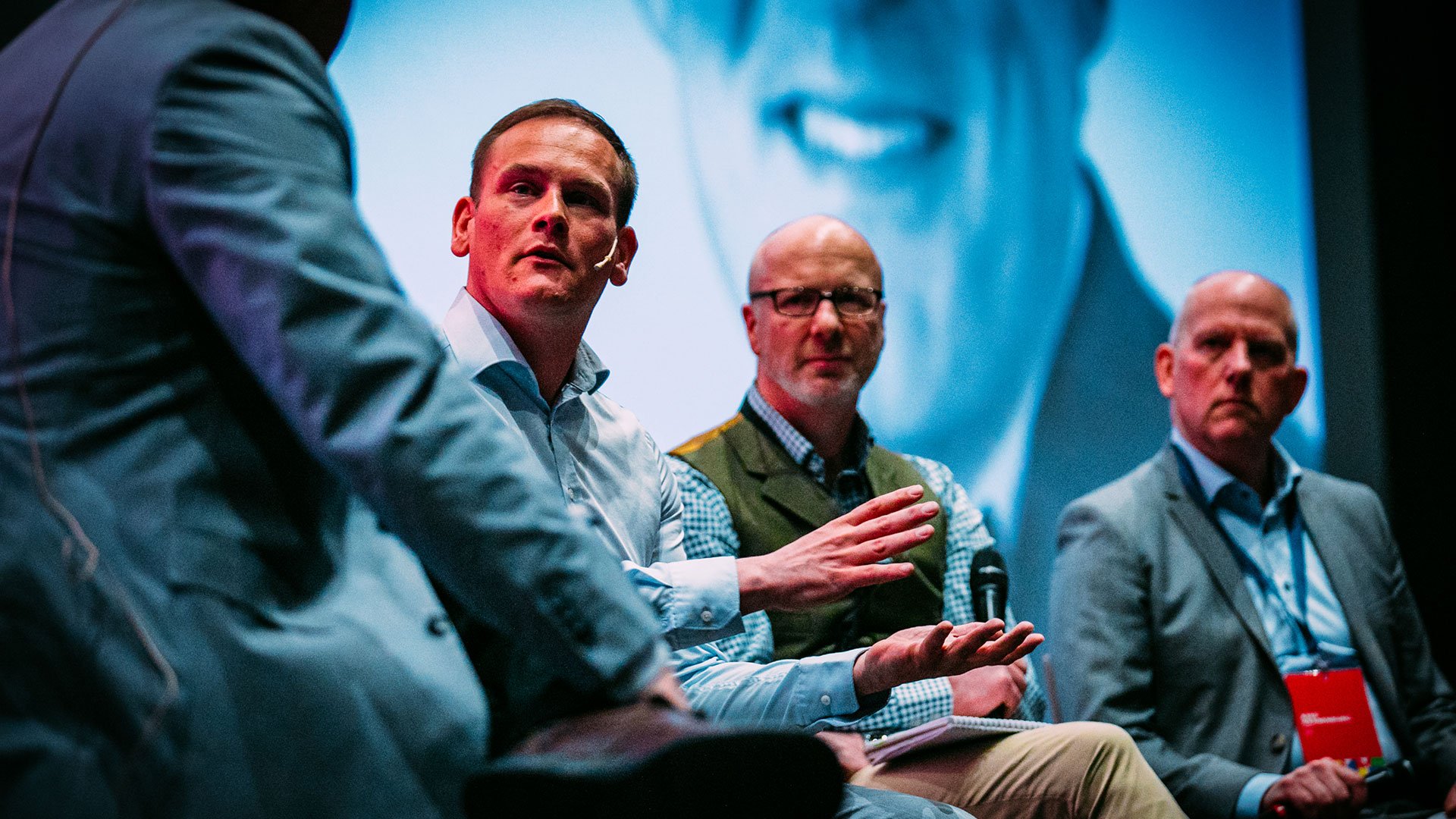 Also, as Kees Kranenburg from Atos pointed out in the panel discussion, "Vendor lock-in is a major liability for organizations. It can turn into a costly problem and seriously harm your innovation capacity." The complete panel agreed that every vendor should work on making their models easily able to integrate with other platforms so that time and flexibility are paramount. As Chris pointed out, "Betty Blocks can already do that through the use of APIs. This is one of the core strengths of the no-code platform and we are working hard on improving this as well."
#3 Be courageous and just do it!
While citizen development and speed are extremely important, there's one factor that trumps all: you have to step up and actually do it. As humans, we tend to overthink things and be careful before taking action. But, in today's day and age, this is a strategy that is no longer useful. In an era where everything is possible, we simply have to take action and actually execute to step from innovation to implementation. As Bram Veenhof from Microsoft pointed out in his talk, "We can build anything we can think of! The lack of inspiration or courage is the reason we aren't actually doing it."
So, without going into too much detail, we want to leave you with one final thought: Just get out there and do it. It's as simple as that. As Thomas van der Meer from Foryard concluded, "If you are creative and it works, the purpose can be beauty or technology. Either way, it does something good."
Missed out?
Want to see everything you've missed if you weren't present at Betty Blocks on Stage? Follow this link to see our archived news feed from the day: https://www.bettyblocks.com/bbos-recap