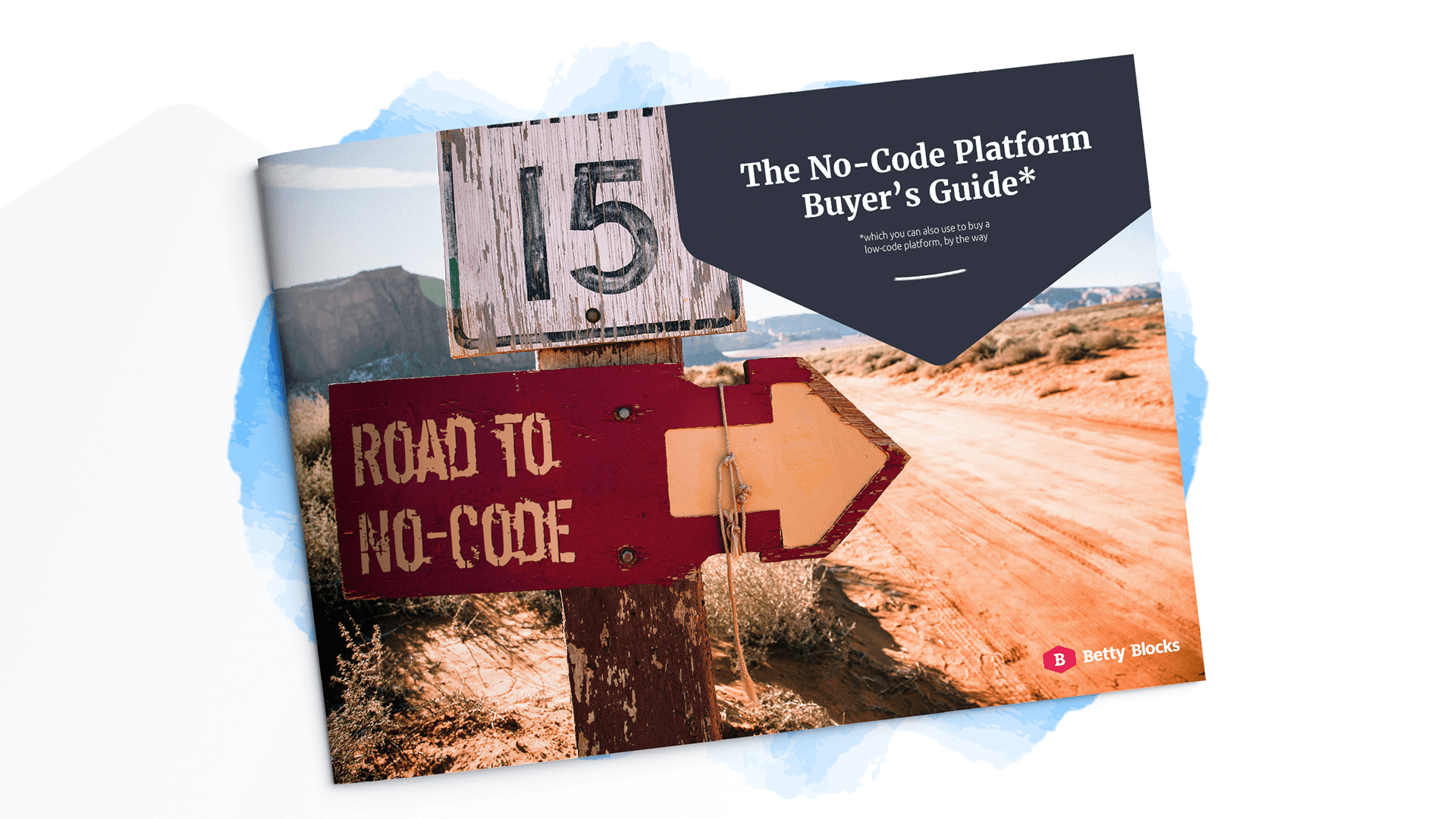 Whether or not you're a software company, it's 2019 and your IT game needs to be on-point. That means you need tools. What do you need to know when you start your search?
We wrote the No-Code Platform Buyer's Guide series to walk you through the process and answer all the questions you didn't know you had, including:


Why does your business need no-code?
What's all the hype about anyway? Learn what all the fuss is about, from creating more developers to changing the way your organization does application development.

What can you do with no-code?
What will a no-code platform help you achieve, and what results can you expect?

What are common no-code use cases?
Are you looking for a single solution (like an order management application), or to drive a full digital transformation?

And this first chapter is just the beginning. Chapter 2 (coming soon!) will take a look at specific platform features you need to watch for, and take a deep dive into each use case.
Get the No-Code Platform Buyer's Guide: Chapter 1 here!