Alkmaar, Netherlands - February 11, 2020 - Betty Blocks announced today that its no-code application development platform has achieved SAP certification as built on SAP® Business Technology Platform. The company has also joined the SAP PartnerEdge® program. With its Betty Blocks platform now SAP certified and available on SAP® Store, Betty Blocks is able to offer no-code development tools and resources to businesses using SAP technologies. SAP Store recently merged with SAP App Center as the single digital marketplace for SAP and partner offerings.
The Betty Blocks platform helps to ensure that builders of on-premises or cloud systems can leverage the speed and ease of the platform in a secure and governed environment. This allows companies to digitally transform their infrastructure with modern functionality, features and tools to resolve enterprise business needs at any level.
"We are very proud to announce that our platform is SAP certified as built on SAP Business Technology Platform and available on SAP Store," said Chris Obdam, CEO at Betty Blocks. "As a partner in the SAP PartnerEdge program, we can now deliver the value of our no-code platform to businesses that use SAP technologies."
The SAP Integration and Certification Center (SAP ICC) has certified that Betty Blocks' is built on SAP Business Technology Platform. Applications from partners that are built on SAP Business Technology Platform are enhanced to work smoothly with cloud solutions from SAP.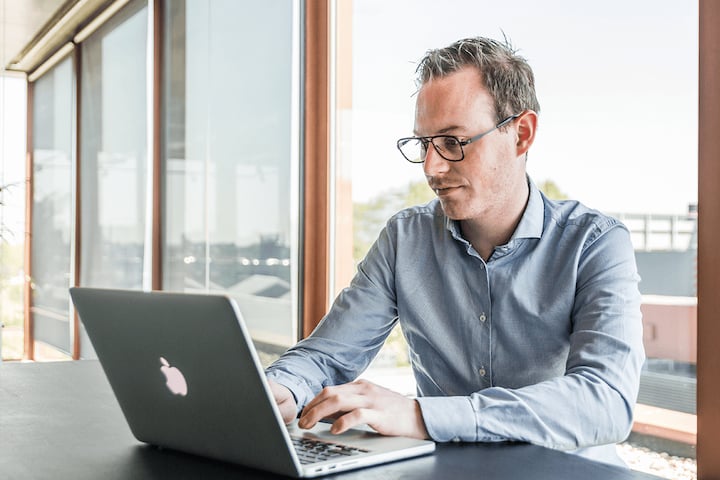 Betty Blocks is available on SAP® Store, the digital marketplace for SAP partner offerings. SAP recently brought together SAP Store and SAP App Center into one single marketplace at store.sap.com. It delivers a simplified and connected digital customer experience for finding, trying, buying, and renewing more than 1,800 solutions from SAP and its partners. There, customers can find the SAP solutions and SAP-validated partner apps they need to grow their business. And for each purchase made via SAP Store, SAP will plant a tree.
As organizations continue to grow and expand, no-code will be an invaluable resource for modernizing existing SAP, Oracle, or Sharepoint databases, giving the ability to connect with and share data through the cloud.
Betty Blocks' no-code application development platform works as an extension to on-premise solutions using SAP Extension Suite enabling businesses to:
Speed up digital transformation whilst planning or migrating SAP systems
Create cloud-enabled apps using on-premise data
Fill in functionality gaps in existing software with powerful microapps or services
Create portals, dashboards and reporting using data from multiple sources with Betty Blocks' cloud, bridging the information between systems
Depending on an organization's needs, companies can combine SAP technologies with Betty Blocks to rapidly build business applications that connect to on-premise, hybrid or cloud solutions. Thanks to SAP Business Technology Platform, information security is easy to maintain. This is because integrations allow businesses to choose where to store information, be that in their own cloud or by setting up data models in the vendor cloud.
In the case of Betty Blocks, a company's data may reside in SAP technologies while still taking advantage of everything no-code has to offer. As more organizations continue to focus on disruption, no-code will enable them to deliver consistent, rapid, high-value technologies to the core information silos, building real value without the hurdles presented by traditional programming.
About Betty Blocks
Betty Blocks is the world's leading no-code platform. Betty Blocks empowers both enterprises and Citizen Developers to build complex, enterprise-grade applications efficiently and effectively without writing a single line of code. With their focus on the people, Betty Blocks empowers organizations to experiment towards the right solution and enable the workforce to take control of their innovation. Cloud-based Betty Blocks is available worldwide, and they currently have offices in the Netherlands, Germany, US, UK, Japan, and South Africa.
Visit Betty Blocks at www.bettyblocks.com, or follow them on Twitter and LinkedIn.
Any statements in this release that are not historical facts are forward-looking statements as defined in the U.S. Private Securities Litigation Reform Act of 1995. All forward-looking statements are subject to various risks and uncertainties described in SAP's filings with the U.S. Securities and Exchange Commission ("SEC), including its most recent annual report on Form 20-F, that could cause actual results to differ materially from expectations. SAP cautions readers not to place undue reliance on these forward-looking statements which SAP has no obligation to update and which speak only as of their dates.
SAP and other SAP products and services mentioned herein as well as their respective logos are trademarks or registered trademarks of SAP SE in Germany and other countries. Please see https://www.sap.com/copyright for additional trademark information and notices. All other product and service names mentioned are the trademarks of their respective companies.