We have been working on improvements to make you build applications even faster. Here is what we did in the Page Builder
We have released 2 new prefabs: Create record form & Update record form. These new prefabs allow you to build a form with fields and logic much faster than before! Watch this video below that explains how the Update record form works.
You can now let the end-user trigger all kind of interactions by clicking directly on the row in the DataTable or DataList, by setting up the OnRowClick trigger on one of these components. For example the set current record interaction. While clicking on the row of the data table, you can pass the current record to a target component.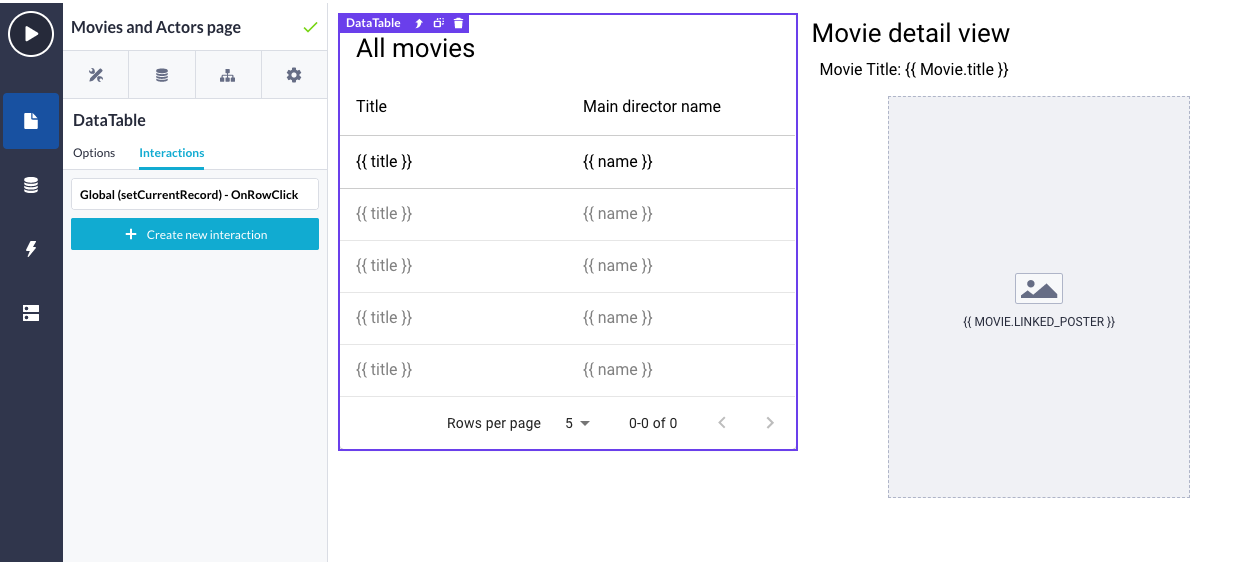 We also added a height and width option for the tabs component to support different layouts.
Try it out for yourself and let us know what you think about it.