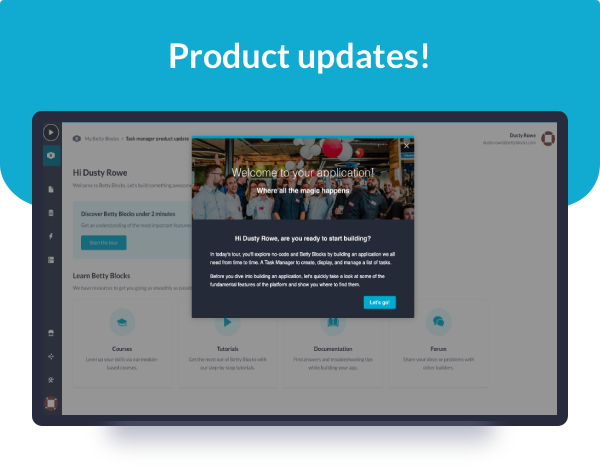 Do you or a colleague want to build applications with no-code? Go to My Betty Blocks and find the Betty Blocks: Task Manager tile to start creating your own application in 20 minutes or less. It's fast, easy, and you'll learn everything you need to drive value using no-code and Betty Blocks.
Translation feature released
In case you missed it in the release notes in August, the new translations feature has been released and is available on the Page Builder. With it, you'll be able to manage multiple different languages making multi-national applications a breeze to set up. Feel free to reach out if you'd like a demonstration of how to implement the new translation feature.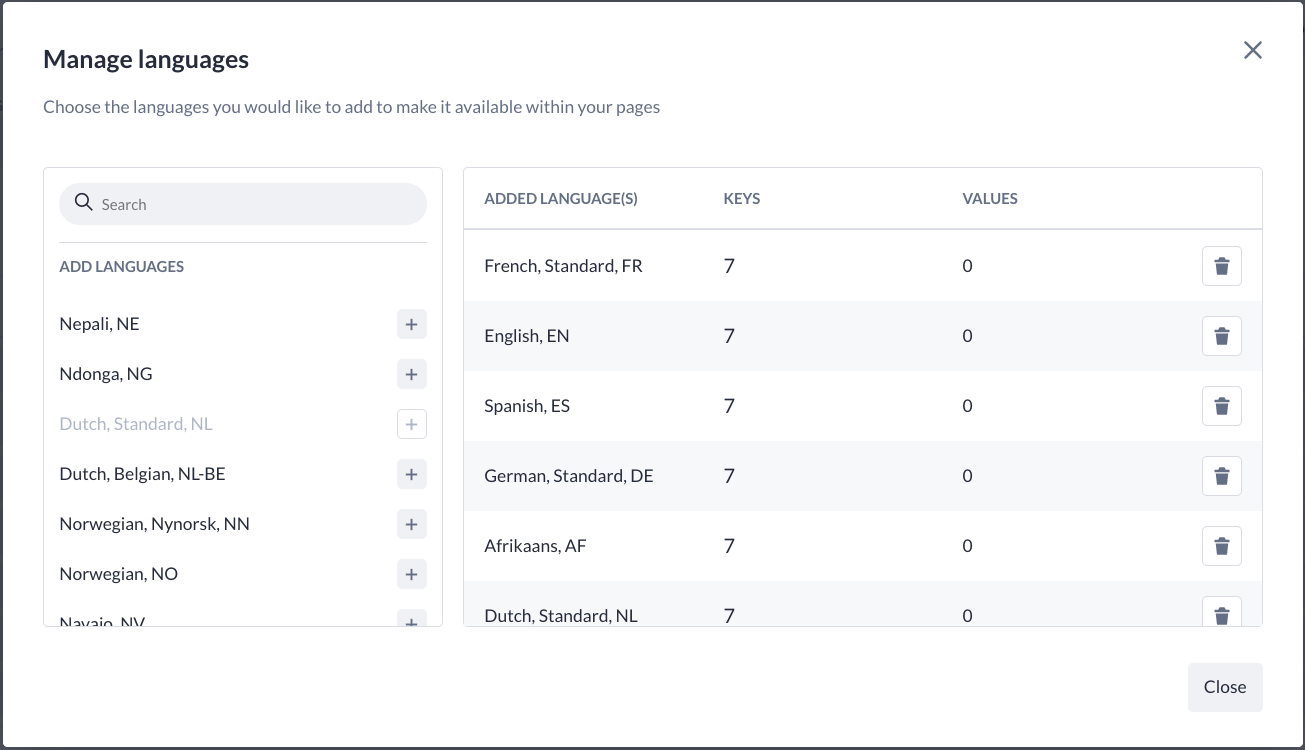 New application templates available
Head over to the applications template page in My Betty Blocks to take advantage of a host of new application templates like a:
Login page with Google SSO
Claims portal
Desk reservation system with login page
There's a lot of new features to drive real value for citizen developers, companies looking towards global markets, or developers trying to rapidly launch new products from a professionally made template. Whatever your goals, dive into Betty Blocks to turn your ideas into applications.