The last couple of weeks we have been working on improvements to the platform. With new application templates, enhanced page builder components and security improvements we make the Betty Blocks platform more productive for you.
My Betty Blocks
We have been working on a new application template to give you a boost in no-code development. Here's what we did:

We built a 'Question and Answer' application template. This new template is available in the create application flow in My Betty Blocks, available to everyone. In just 3 clicks you'll have a fully working Q&A application up and running, including: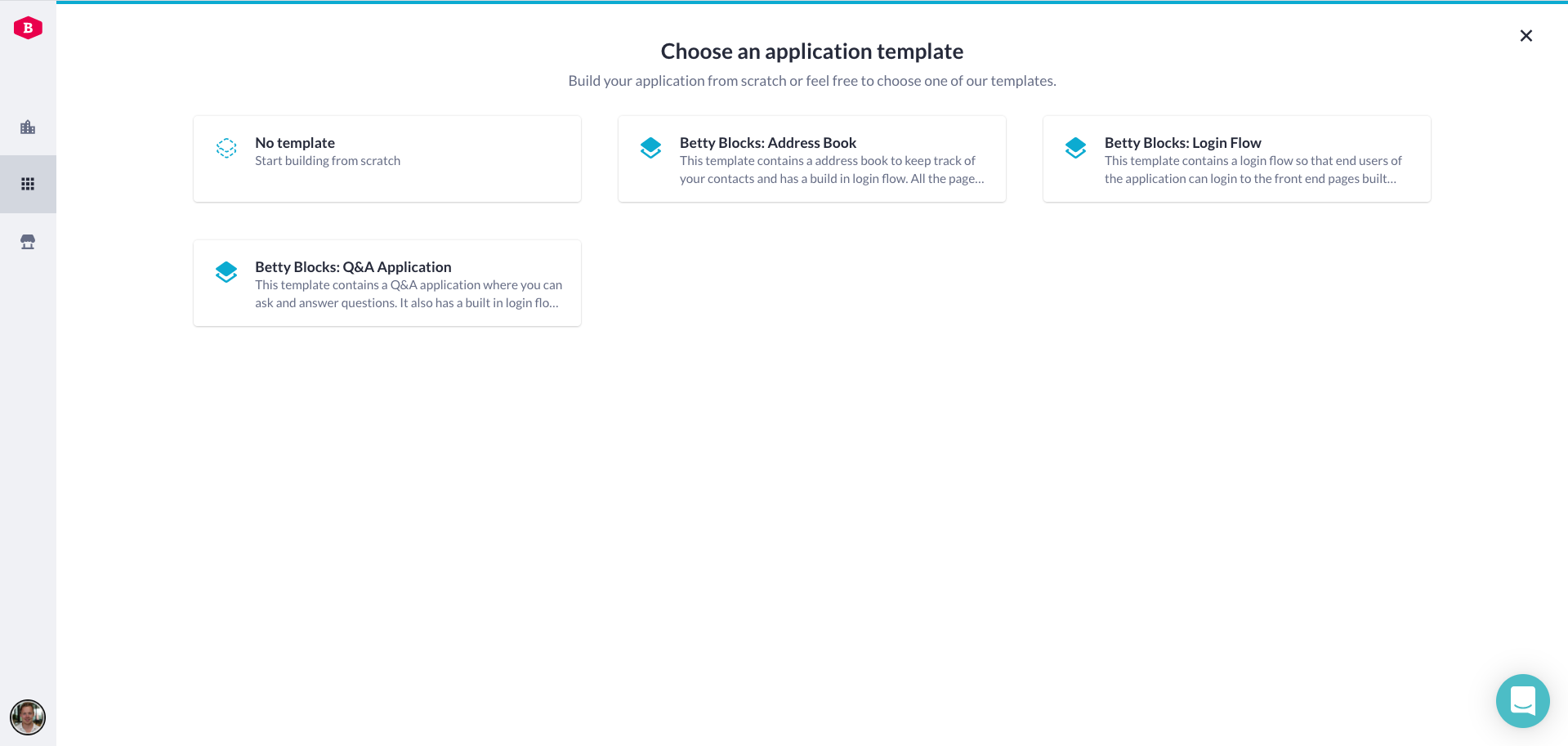 Ask questions in your organisation
Vote on important questions
Highlight the best answer
Label a question as a subject.
Want to hear and see more about it? Watch the video below.
I also quickly showcase the Q&A application in the IDE within this video below:
Enforced two factor authentication (2FA)

We also added a new feature that will allow you to increase the security of your applications by enforcing 2FA for it. This means that only users that have 2FA enabled will be able to access the application.
Note: You can currently not enable this yourself, so reach out to us and we will make it happen!

Page Builder
We have been working on improvements to make you build applications even faster. Here is what we did in the Page Builder:
With the new 'redirect to' option added to the LoginForm wizard, it's now easier than ever to build a functional login page. Drag, configure and play! No more manual configuration needed.
​

​
We've added a Logout Button to the component set; it's now easier than ever to add logout behavior to your application.
​

​
With the new Add Tooltip option on the button component, you can create even more clarity for your end-user. Select the 'tooltip' option, and you're good to go!
​
​
With the new Menu component, you're now able to create dropdown menu's in just a few clicks!
​
​
The DataContainer wizard has been extended by adding two new use cases, which makes this component even easier to use! The wizard now lets you specify the origin of the datasource to either 1) the logged in user 2) this page or 3) another page. See the video below on a demonstration of these 3 use cases!
​