It's getting real now!
We've already communicated some details on this in the past, but with this release we're not one step, but quite a few steps closer to our goal.
Read on below for details on this release's subjects.
Application / Sandbox overview
When viewing your application's information in My Betty Blocks, you'll see the option to open/use our newly designed and rebuilt version of your Application overview.
This includes the new overview for your sandboxes, interface to manage them, an overview of your users and the new merger. More on that in the next point.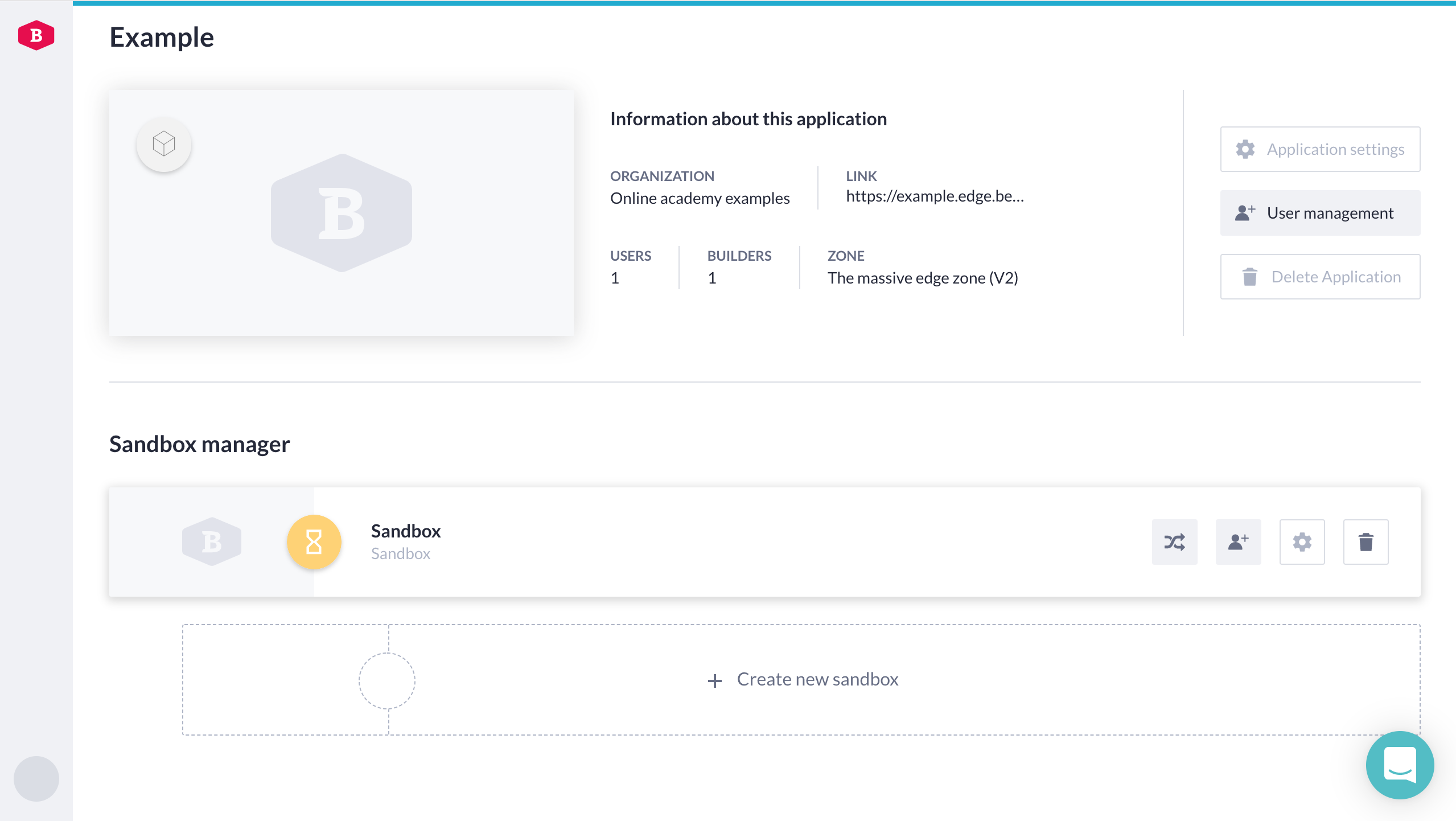 New interface for new merge mechanism
It's been a while since we started using the new merge mechanic, but it was only for a selection of applications. We're happy to say everybody can start using the new merger! Its new interface offers a better insight on what has changed and how these changes impact your application.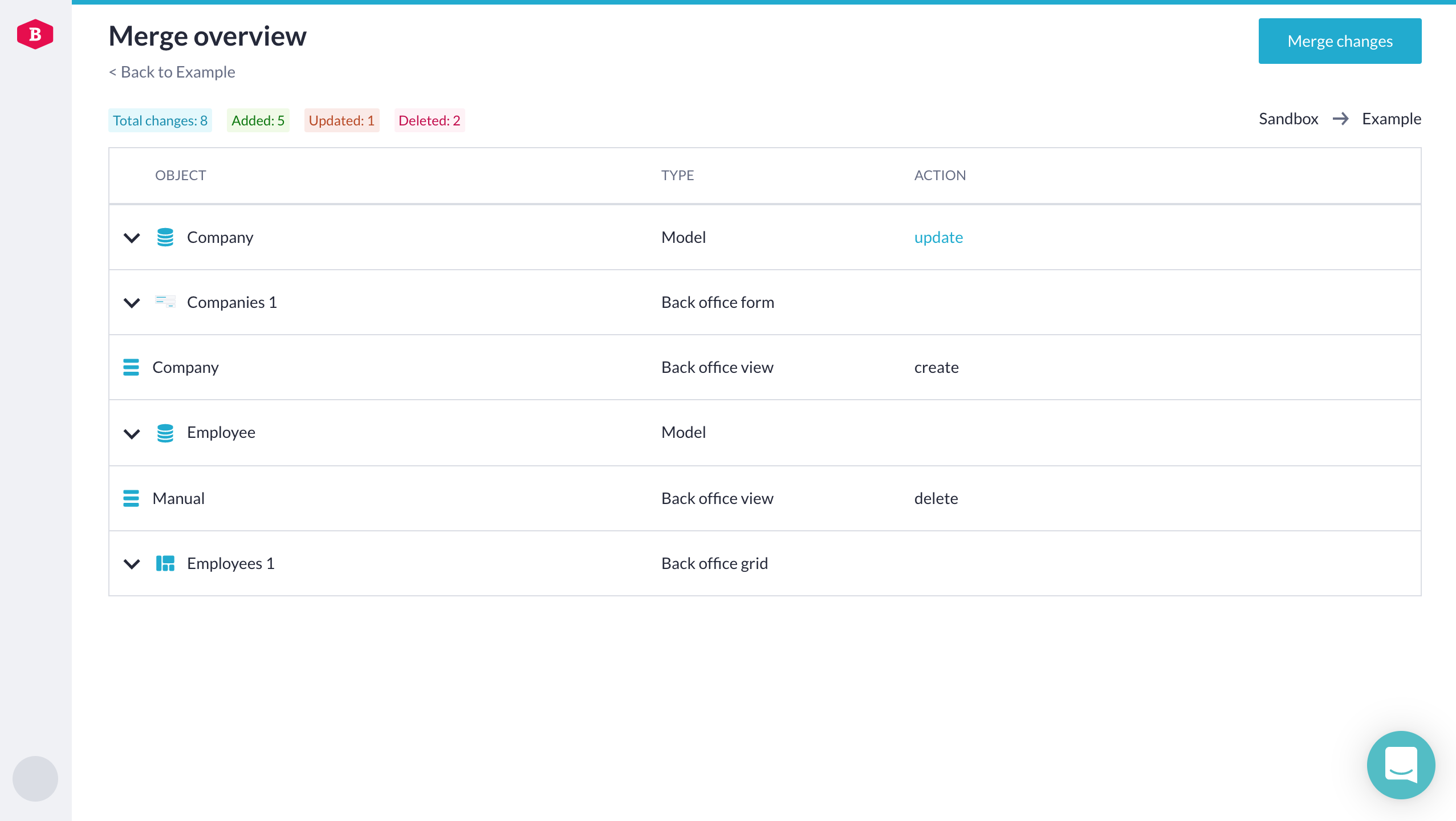 Using the new merger first (few) times may show some changes you might not've expected. Don't worry, that's just us cleaning up some of the mess we missed before. Just being honest.
New authentication system
Don't worry, your user data is (still) safe with us. When accessing the new interface, you'll be prompted to login (again), but this time through our all-new login mechanism. You'll still use your same account, it just looks a bit fancier and enables us to manage everything much better. For now, it's only required for the new interface, but will be expanded throughout the entire platform in the future.
To be fair, we already mentioned this one in a previous change, but it's too good to ignore. The new merger that's available for everyone now, became even better. Some finetuning improved stability and speed further, and made it less prone to errors.
So, go to My Betty Blocks and check it out for yourself!