Reusability is one of our focal points when we're developing new features; enabling users to speed up by eliminating unnecessary, repeating steps. The Block Store plays a big role in this, as you can easily share and reuse created features.
In this release, we've made the first steps to implement the Block Store in the My Betty Blocks environment. This means navigating to the Block Store will open My Betty Blocks, giving you the option to install a block for the application of your choice.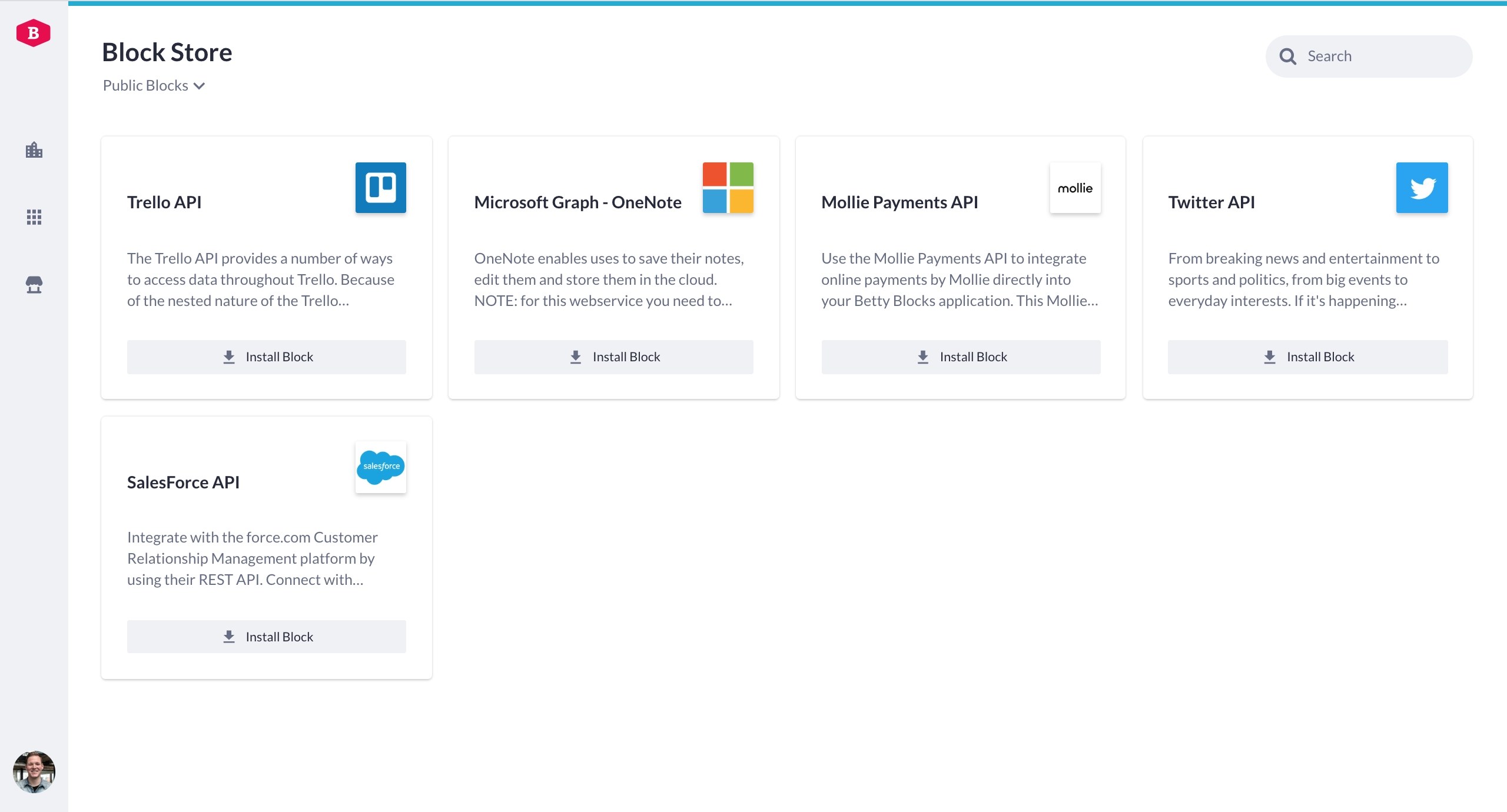 For the time being, this new interface only offers the web service blocks, with UI blocks still being available through the old interface (navigated to from within the UI Builder). As Page Builder development progresses, additional Block Store functionality will be made available through My Betty Blocks in due time.
Go have a look at https://my.bettyblocks.com/block-store and try it out for yourself.