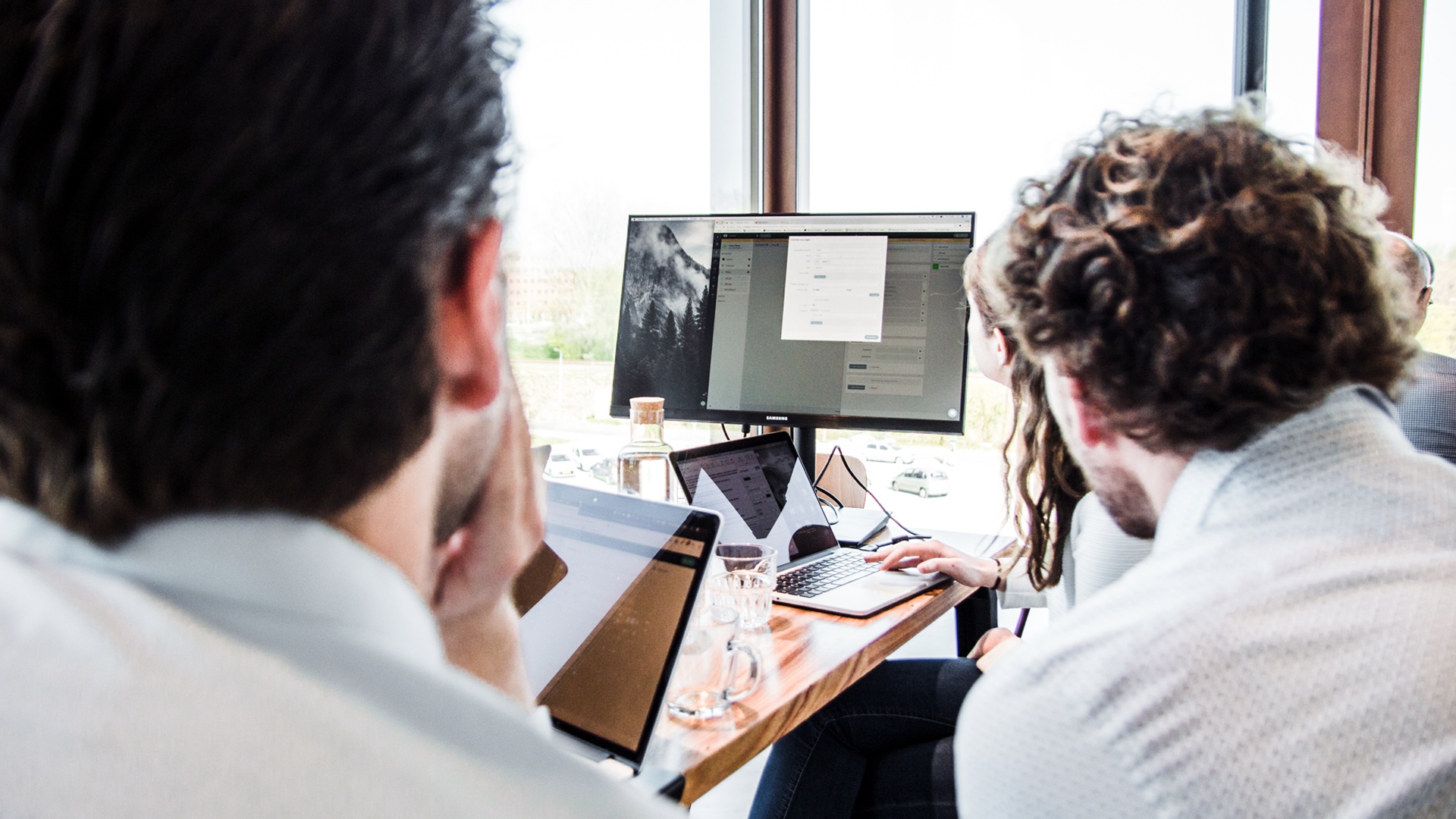 At Betty Blocks, we want to be an open book and establish real connections with people. In order to do so, we share what people think about our company and our no-code platform. Inside the Mind of is a series of interviews with members of the Betty Blocks community: customers, partners, developers and more. Here we interviewed Luis Camarena, Head of Business Development at Standard Harvest.
Standard Harvest specializes in providing apps and platforms for organizations looking to digitize business processes. With that, they help them simplify those business processes. Going from a manual process involving spreadsheets or even paper to a web or mobile based app, they ensure that this process is better and simplified when using a digital application.
How did you first learn about Betty Blocks?

Luis: We were in search of an hpaPaaS platform to partner with. We wanted a platform with people behind the company, from the CEO down to the janitor, that understood that a platform is a platform, but on the business side, that's where the difference is.


"We wanted to make sure that we're partnering with the right company--who understands that everything is changing fast, and who was open to providing guidance through the sales process, providing ideas and opportunities, and lending growth to each other."
What would you say is the value of Betty Blocks for organizations?

Luis: I would say the top 3 values are:
The culture. Culture was the number one factor and it definitely hit the spot on many levels. Chris and the team are open to ideas and things we wanted to implement in the long term. The people who are at Betty Blocks -- everyone has been really cool and really willing to help. From marketing to sales to executives and the CEO. They help partners with everything, and they're very open. They offer a lot of support and this shows their willingness to collaborate. We've worked with other platforms but never have I experienced a company willing to have the architect have a weekly call with a partner. I've never seen that. That just speaks volumes about Betty Blocks and their willingness to help us help other people.
The platform itself. When we give demos to non-technical people who like to mess around with spreadsheets and access, they get it. They understand it -- I can get this, I can do this. They don't get intimidated, and instead see that it's straightforward. Developers are also impressed with how much faster they can develop. The challenge is getting from business people what ideas and requirements they have and transferring it to an actual application. Betty Blocks offers more opportunity for IT and business to collaborate.
No-code is relatively new to the U.S. so there's a big opportunity for both partners. Power users are technical enough to know what to do with these databases. When we started showing them Betty Blocks, they got excited. They can turn their ideas into practical solutions on their own using the no-code platform. We'll then fine tune it so customers can easily implement their solution quickly and effectively.
What made your organization a good fit for a partnership with Betty Blocks?

Luis: It's really about the relationship and the culture between client and vendor -- we want to make sure the decision they make isn't going to fall back on them. We want to feel confident in the team that they bring.
Betty Blocks is a trifecta between technical, sales, and cultural/business support. We made sure to deep dive research into the tech side of things, companies, etc. What really impressed us was not what the roadmap of the next 6 months to a year is, but we were intrigued and excited about their ideas and plans. We share a common vision to enable organizations to take charge of innovation through a digital transformation.
How are you using Betty Blocks now?

Luis: We are working on a few major internal projects as well as client projects. For our own operations, we're focusing on partner quota, onboarding partners' CRM for masters services agreement, which is almost like a contract management so we can sign and capture electronically, book an order, request demos, search events, track marketing ROI and many other features.
Why Partner with Betty Blocks?

Luis: We looked at many other platforms like Outsystems, Mendix, Metavine, etc. Betty Blocks focuses on citizen developers but also brings in senior developers to finalize details. To get a site up and running, it takes 15 minutes with Betty Blocks and with other platforms it takes much longer.
Other companies were not open to taking into consideration the ideas or recommendations that we had from a tech standpoint or business perspective. These companies shut our ideas down or they would think about it and then never mention it again. It was almost as if they weren't interested in enhancements or improvements we suggested as a partner.
Partners are the boots on the ground. They're the ones experiencing the good or bad with clients or even internally. If the platform provider isn't listening, then that's not going to work out. Betty Blocks provides answers quickly. If it wasn't in the roadmap, we would discuss and find a way to work it in. That's what we found in a partnership with Betty Blocks.
To get started on your path to innovation, sign up for a demo. If you're ready to turn your ideas into solutions, get in touch with Standard Harvest. To learn more about partnerships, read more on our site.