Press Release - 16 May 2019 - No-code application development platform Betty Blocks and IT consulting firm, Forza Consulting, announced their partnership today. With a joint vision to create scalable, business-driven applications for enterprises around the world, the companies will work together to provide powerful solutions in the US and global market.
Tom Oudhuis, VP of Channel sales at Betty Blocks had this to say about the partnership: "The match with Forza Consulting is really beneficial for both parties. With the focus on enhancing ERP systems with a no-code platform, we found a partner who can support corporate problems in a fast way."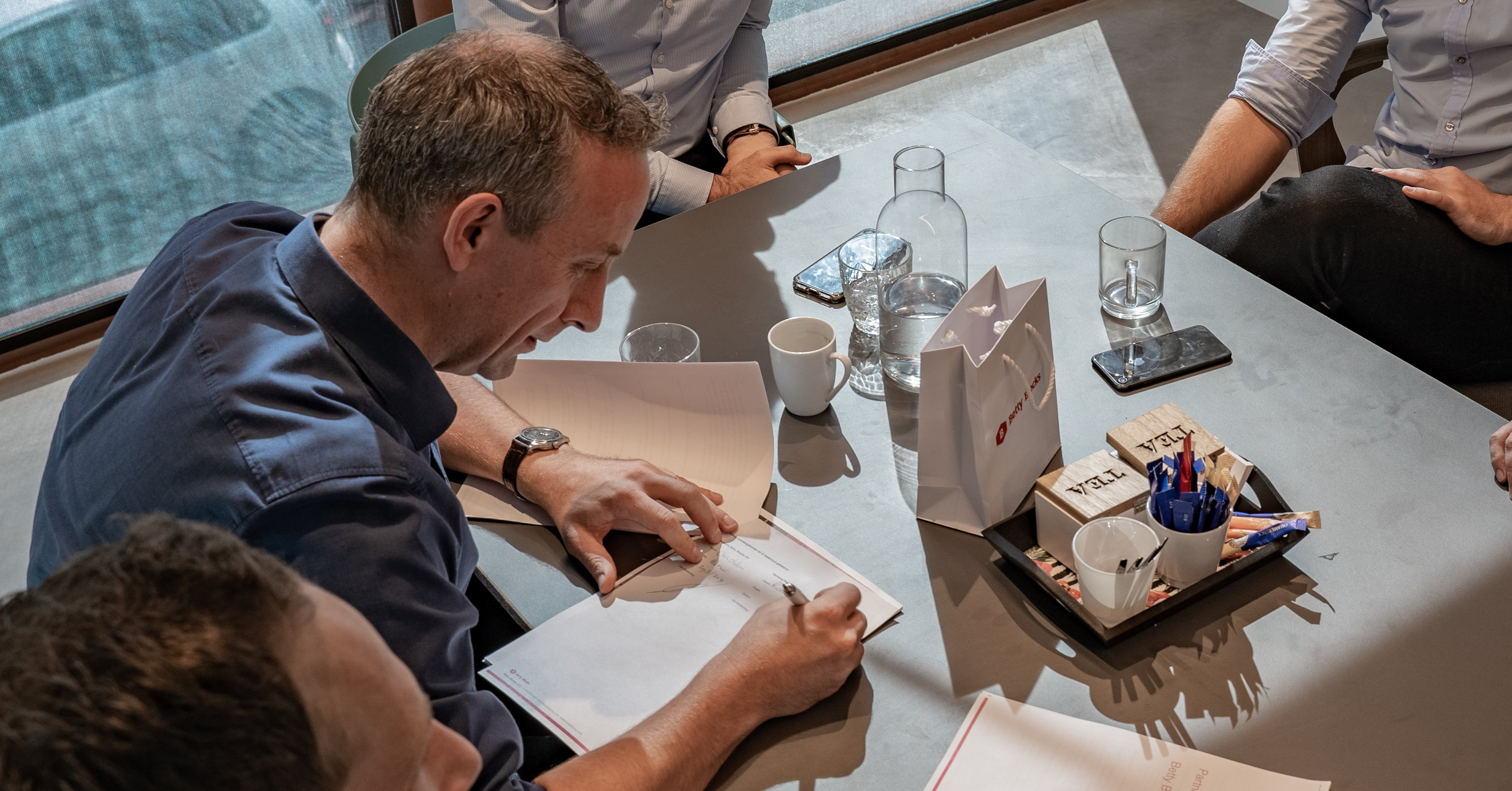 Merging business and IT
With more than 60 business and technical consultants and an impressive client portfolio, Forza Consulting are experienced application development experts with a strong focus on driving value for organizations. Forza Consulting supports its clients with ERP implementation, application management, integrations, and powerful add-on solutions.
Forza Consulting's CEO, Richard van de Bospoort, is dedicated to merging business processes with software. Now, with the flexibility of Betty Blocks' no-code platform, they're able to inject business-driven solutions into existing ERP systems and processes without the need for coding.
Betty Blocks is thrilled to be working with Richard and his team of Citizen Developers to add their unfiltered business and IT experience to any projects. Without multiple teams working on a process, the design remains true to its purpose all the way to the end product.
As Richard van de Bospoort said, "At Forza Consulting we believe in serving our clients and their business needs with the best possible and most innovative solutions. Software that business users can understand and use as it was designed." Together, Forza Consulting and Betty Blocks are able to provide flexibility and scalability to Forza's clients.
Creating scalable solutions on a global level
Forza Consulting has established offices in the Netherlands and Bulgaria from which they are fully equipped to provide their services on a worldwide scale. By taking full advantage of the flexibility provided by the Betty Blocks no-code platform, Forza Consulting can now expand their reach and cut time to market.
About Forza Consulting
With Dutch roots, operating globally, Forza Consulting is an agile IT consultancy. We have led over 200 high-impact digital transformations. And support companies and entrepreneurs with their Oracle ERP system, implementation, application management and integrations. We also develop our own powerful add-on solutions, including the SCANMAN Financial Suite and package manager Packman.
Our name Forza Consulting is a reflection of our will to deliver the best service and products and go beyond the expectations of our clients.
Learn more at www.forzaconsulting.eu or contact us on info@forzaconsulting.eu
Follow the Forza Consulting team on LinkedIn.
Forza Consulting is part of the Forza IT Group.
About Betty Blocks
Betty Blocks is the world's leading no-code platform. Betty Blocks empowers both enterprises and Citizen Developers to build complex, enterprise-grade applications efficiently and effectively without writing a single line of code. With their focus on the people, Betty Blocks empowers organizations to experiment towards the right solution and enable the workforce to take control of their innovation. Cloud-based Betty Blocks is available worldwide, and they currently have offices in the Netherlands, Germany, US, UK, Japan, and South Africa.
Visit Betty Blocks at www.bettyblocks.com, or follow them on Twitter and LinkedIn.