Betty Blocks announces the first speakers and workshop program for No-Code Now! 2020.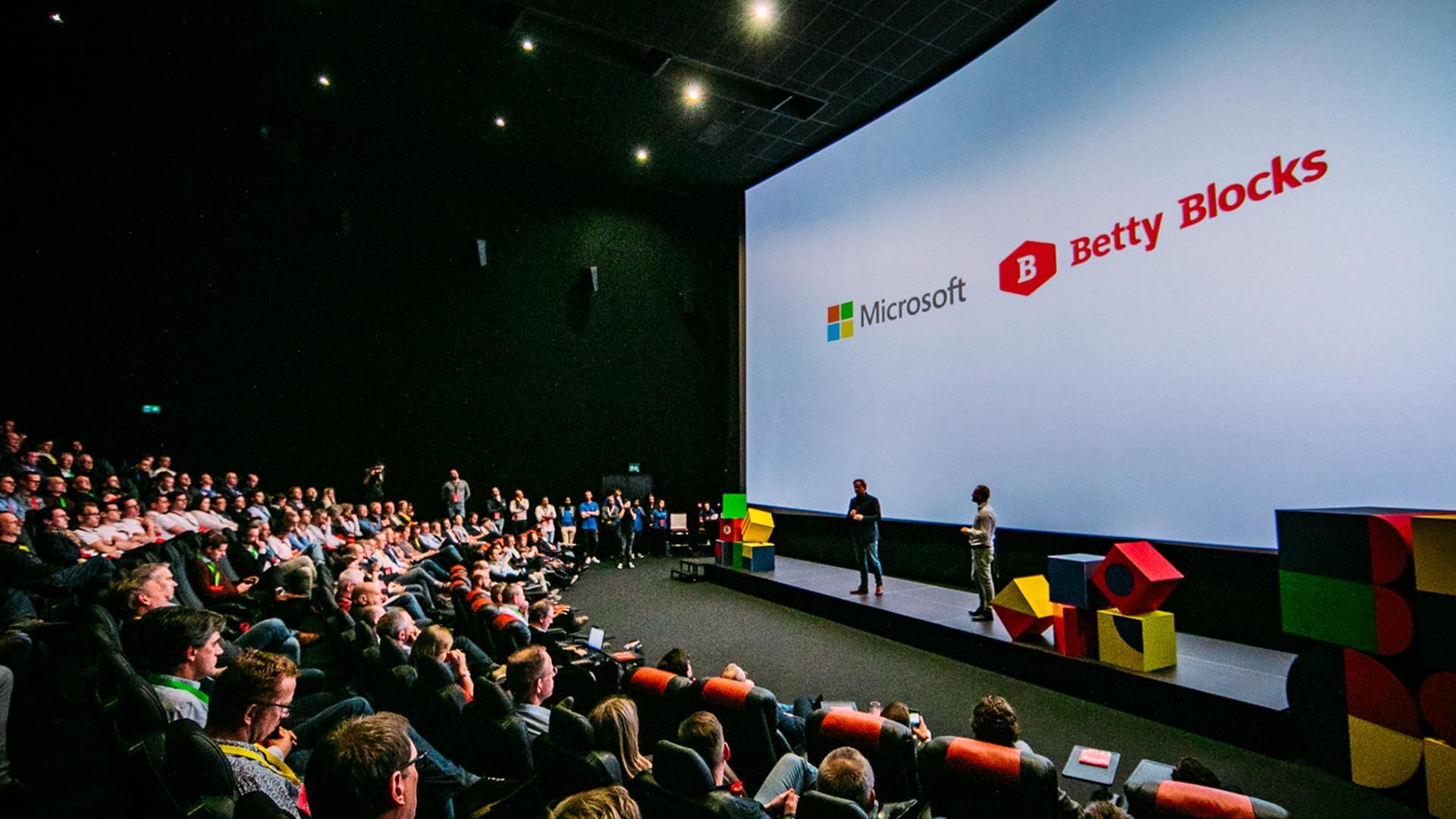 For the fourth year running, Betty Blocks is organizing an event entirely devoted to no-code application development and citizen development. No-Code Now! will take place on 18 and 19 March at VUE Alkmaar, the Netherlands. Visitors can expect an extensive program with international speakers, the Betty Blocks Awards and an area devoted to the presentation of customer cases where organizations discuss how they use the no-code platform to address real-world challenges.
"More and more organizations are discovering the power and speed of no-code application development, including governments, banks, the legal sector and to give one specific example, the American football club Atlanta United. No-Code Now! enables us to demonstrate the opportunities the platform provides. We hope to inspire many people on these two days and help them get started on their own citizen development journey," said Chris Obdam, founder and CEO of Betty Blocks.
Betty Blocks is currently used by 2,000 developers and 4 million end-users worldwide. The platform is being successfully applied by organizations such as football club Atlanta United FC, law firm Clifford Chance and telecom provider Tele2. Some of these big names will share their experiences and lessons learned to the general public on Thursday, 19 March.
The speakers, 19 March
Peter van Eijk of Clifford Chance LLP tells us more about innovation within a traditional industry, and how you can use no-code application development to be successful.
Steven Hanekroot of the Dutch National Police discusses the need for innovation and how the police deal with this in light of a shortage of developers.
Eva van den Noort of Microsoft, on how customers can benefit from the strategic partnership between Microsoft and Betty Blocks
Al Hounsell of law firm Norton Rose Fulbright shows how they have rapidly implemented Betty Blocks' no-code platform within the organization for new clients to create more efficient ways of working.
Jeffrey Hammond of Forrester Research is a true expert in the field of new technologies and solutions for enterprise organizations. During this presentation, he examines the disadvantages of shadow IT and how organizations can deal with it.
Workshops on Wednesday, 18 March
Visitors who would like to delve deeper into the platform and want to build no-code applications themselves can visit the Betty Blocks head office on Wednesday, 18 March. Several workshops will be offered this day, classified by difficulty level. The workshops will cover the process starting from birth of the very first idea through to product details and development of your first no-code application.
Those interested in attending No-Code Now! can visit:
About Betty Blocks
As the world's leading no-code platform, Betty Blocks enables IT professionals and citizen developers to easily build advanced applications without coding. With the aim of making software development more accessible, Betty Blocks helps organizations find the right IT solutions. Betty Blocks 'cloud software is available worldwide. The company has offices in the Netherlands, Belgium, Germany, the United States, Mexico, the UK, Japan, and South Africa.

For tickets and more information, go to no-codenow.com