After Disney World and Universal Studios, Orlando (FL) will set the stage for what we think is the most important tech convention of the year: The Gartner IT Symposium/Xpo 2019. We're very excited to announce that Betty Blocks will be exhibiting at the event. Be sure to come find us for a powerful introduction to the world of no-code and citizen development.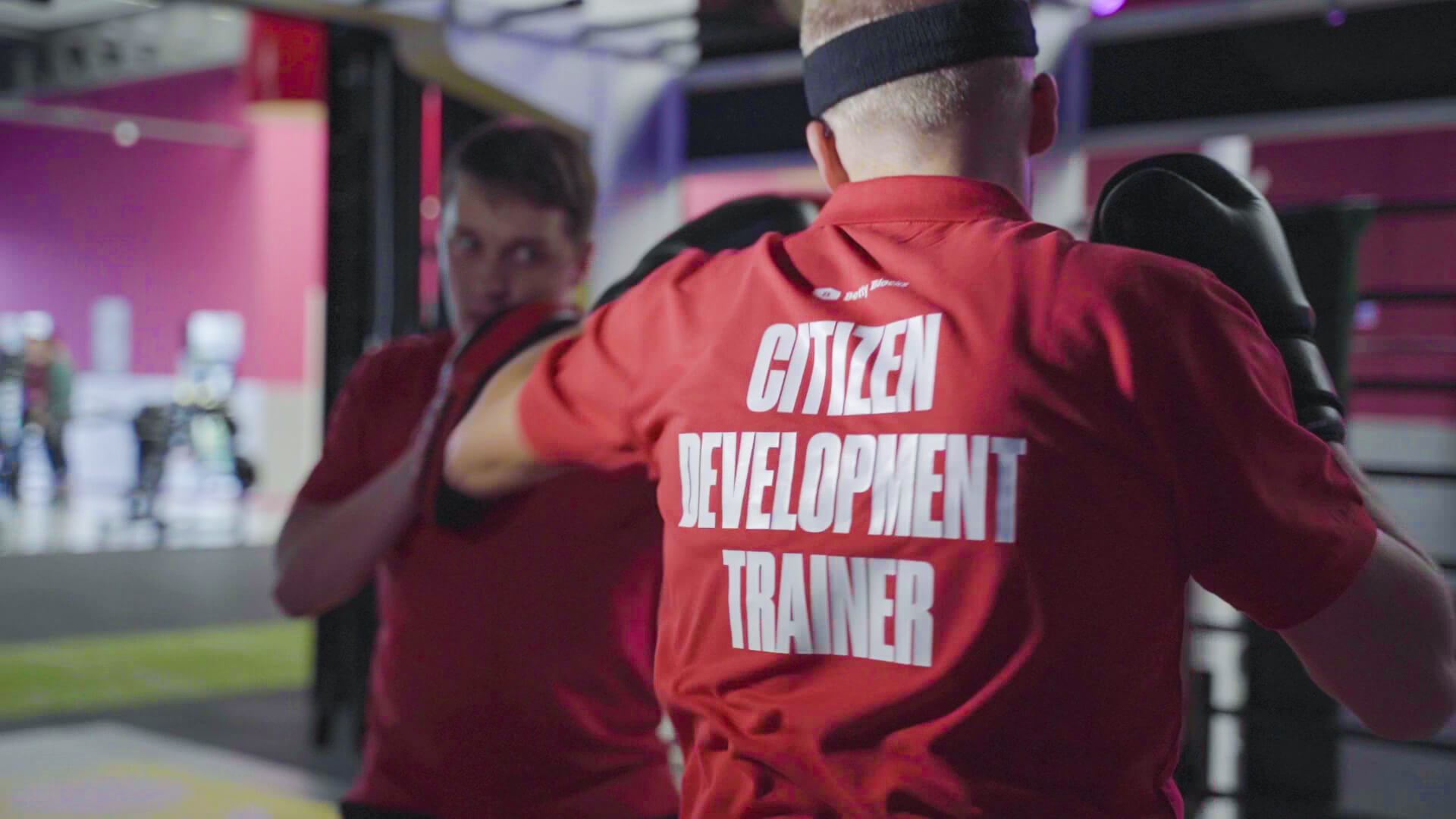 Gartner IT Symposium/Xpo is the world's most important gathering of CIOs and senior IT executives. This event delivers independent and objective content with the authority and weight of the world's leading IT research and advisory organization, and provides access to the latest solutions from key technology providers. CIOs and IT executives rely on Gartner IT Symposium/Xpo to gain insight into how their organizations can use IT to address business challenges and improve operational efficiency. So why should you attend? Well, here are just a few of the reasons:
01 Meet the leaders of the digital society
This year's theme is Leading the Digital Society. As most of the attendees are decision makers whose actions will define the future of tech, the Gartner IT Symposium/Xpo 2019 provides a good opportunity to learn what their decisions are based on.
But the conference is about far more than learning what's next. It's about leveraging this new knowledge strategically to drive your business forward. It's about getting answers to questions that will effectively guide the future of your business, whether that's during the keynote presentations or intimate one-on-ones with market experts and exhibitors.
So prepare to be inspired by a global network of CIOs and IT executives. Uncover up-and-coming trends to keep in mind when devising your innovation strategy. Discover how these strategies can be validated in order to add value to your business. And meet with other industry leaders from your line of business, to see what your competitors are asking themselves.
After all, no matter what business you're in, it's always helpful to know in which direction the market is heading.


02 Get unique insights into the biggest trends in tech
Each year, Gartner discusses a wide range of topics coming out of the world of IT. You'll hear about:
Artificial Intelligence and Machine Learning
There are many new technologies emerging that will have a tremendous impact on our lives. However, the ubiquitousness of AI is set up to make the biggest impact of them all. But don't have dystopian fears about 'robots' taking over your job. With their potential for optimization and automation, Artificial Intelligence is on the precipice of a time, money, and innovation solution which no business can afford to ignore. Instead of fully replacing humans, these solutions have the potential to extend and strengthen our existing skills. Either way, it can be viable to jump the AI wagon, as Gartner predicts that "By 2020, 50% of organizations will lack sufficient artificial intelligence (AI) and data literacy skills to achieve business value."1


Emerging and Disruptive Technologies
It's every business leader's mission to capitalize on trends that drive significant change for their organization. At the same time, it's essential that the adoption of new disruptive technologies happens while minimizing the risk for them and their customers. Think about blockchain, the Internet of Things, AI, and robotic process automation. How do you make sure that these transform your organization in the most efficient and secure way?
These new technologies can also raise new ethical questions regarding our privacy. One of the things that Gartner predicts is that: "By 2020, security solutions made from IoT architecture will unleash an era of inexpensive surveillance and spying, and a $50 billion global market."2
Security, Risk and Compliance
Upgrading your IT security to meet with the latest technological trends can be quite a hassle. The digital revolution may liberate your business in various ways, but it may also pose new possible threats to your digital infrastructure. How do you make sure you comply with the latest requirements in cyber-security? How do guarantee that your software is mission-critical? Digital risk management is a playing field with a big role in tomorrow's society. It is expected that "By 2020, 60% of digital businesses will suffer major service failures due to the inability of IT security teams to manage digital risk."3
Just in case you missed it, these market predictions aren't looking into some distant future. We're talking about 2020, little more than 3 months away. If you want to get ahead of the curve and ensure your business doesn't become a statistic then we think you're not going to want to miss out!


03 Hear some outstanding speakers
The Gartner IT Symposium/Xpo 2019 in Orlando wouldn't be complete without some of the greatest names in the business sharing their thoughts. These are some of the keynote speaking sessions you'll hear:

Sir Tim Berners-Lee - Guest Keynote: A Look Ahead Into the Future of Tech (Orlando + Barcelona)
"When Sir Tim invented the World Wide Web, he saw a future no one else could have imagined that changed our lives forever. Now, he is looking ahead to our next, new unimagined future. What does that look like? What will it mean for your business and our society? Sir Tim takes his audiences beyond the technology itself, for example, the Internet of Things, Future of Artificial Intelligence, The Next Web Paradigm Shift, The Power of Data, Impact of Security and Privacy on the Web and Business, and into the real transformative impact these technologies are having and will have in the years ahead."
"Everyone knows that timing is everything. But we don't know much about timing itself. Our work lives present a never-ending stream of "when" decisions: when to schedule a meeting, pitch a customer, start a new project. Yet we make those decisions based on intuition and guesswork. Timing, it's often assumed, is an art. In this provocative and entertaining presentation, Daniel Pink will show that timing is really a science. Drawing on a rich trove of research from psychology, biology and economics, Pink will reveal how the hidden pattern of the day shapes our performance and who to enlist the subtle forces of beginnings, midpoints, and endings to lead more effectively. You'll leave with a new way to think about your work along with several practical takeaways to put the ideas into action."
Malcolm Gladwell – Guest Keynote: Fast Tech, Slow People (Orlando)
"One constant in the history of innovation is that technology moves much more quickly than users do. Why does that gap exist? And how do we close it?"
"From the telephone to the smartphone, or the VCR to youtube, new technologies show the same pattern. Innovations mature technologically long before they are understood socially. Economists, in fact, have what they call the 25 year rule for technologies: that's how long it takes users to figure out what something new is for. Those who can exploit that comprehension window--shorten it, enrich it--have enormous advantages in the marketplace. Is that possible? If so, what does speeding up comprehension look like?"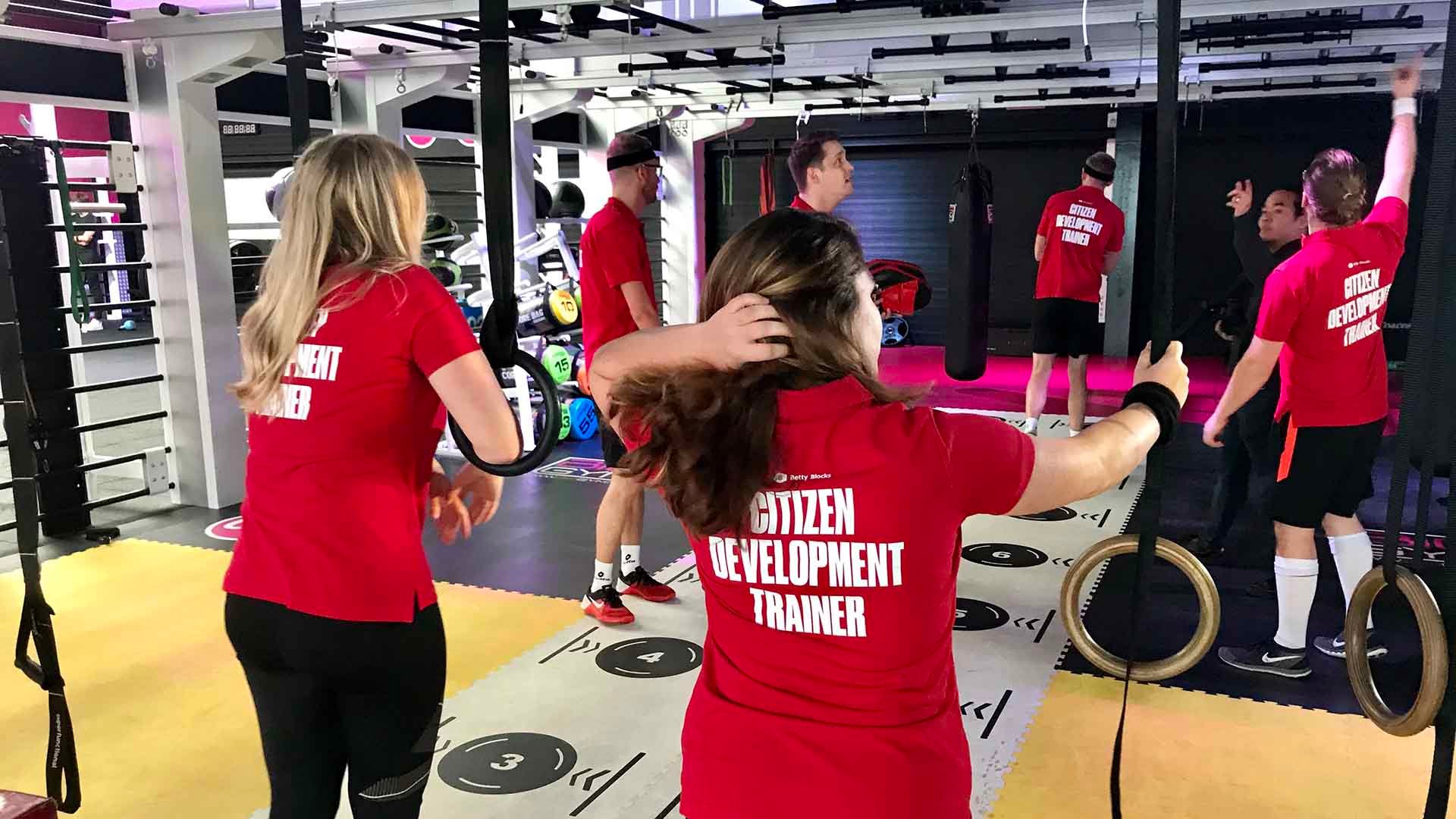 04 The Betty Booth-Camp (booth #957)
We know you're a busy person with little time to spare. That's why we designed the Betty Blocks Booth-Camp: A crash course in everything you could possibly want to know about no-code application development and Betty Blocks. At booth #957, we'll get you up to speed in under five minutes - without wasting any of your time. You can attend live platform demonstrations and get a glimpse of some of our latest success stories. Whatever your needs, our booth-camp instructors are determined to get you (and your business) into great shape.
There are many things you can learn at the Betty Blocks booth. These are some of the topics we'll cover:
How is the architecture of the Betty Blocks platform structured?
How do you implement a no-code strategy to fit your business model?
How do you govern your (citizen) developers and maintain security?
How does the pricing work?
For those who'd rather see no-code in practice, you can also learn about different use cases from companies like Univé, Atlanta United, Clifford Chance, and EAU.
As we said earlier, these are just a few of the reasons we think you should attend the Gartner IT Symposium/Xpo 2019 in Orlando. In case you're already coming: We hope you'll have a great time, and remember you're always welcome at our booth! For those who haven't registered yet; now you know what cool stuff you'll be missing out on. So stop lingering, and just sign up already ;-).
See you there!
Click here for more information about the Gartner Symposium/Xpo 2019 in Orlando.
Sources:
1. Smarter With Gartner, "A Data and Analytics Leader's Guide to Data Literacy," 6 February 2019. https://www.gartner.com/smarterwithgartner/a-data-and-analytics-leaders-guide-to-data-literacy/
2. Gartner IT Symposium/Xpo 2019, "Emerging & Disruptive Technologies." https://www.gartner.com/en/conferences/emea/symposium-spain/agenda/featured-topics/emerging-advanced-tech
3. Gartner "Address Cybersecurity Challenges Proactively to Ensure Success With Outsourced IoT Initiatives," DD Mishra, et al, 5 June 2018