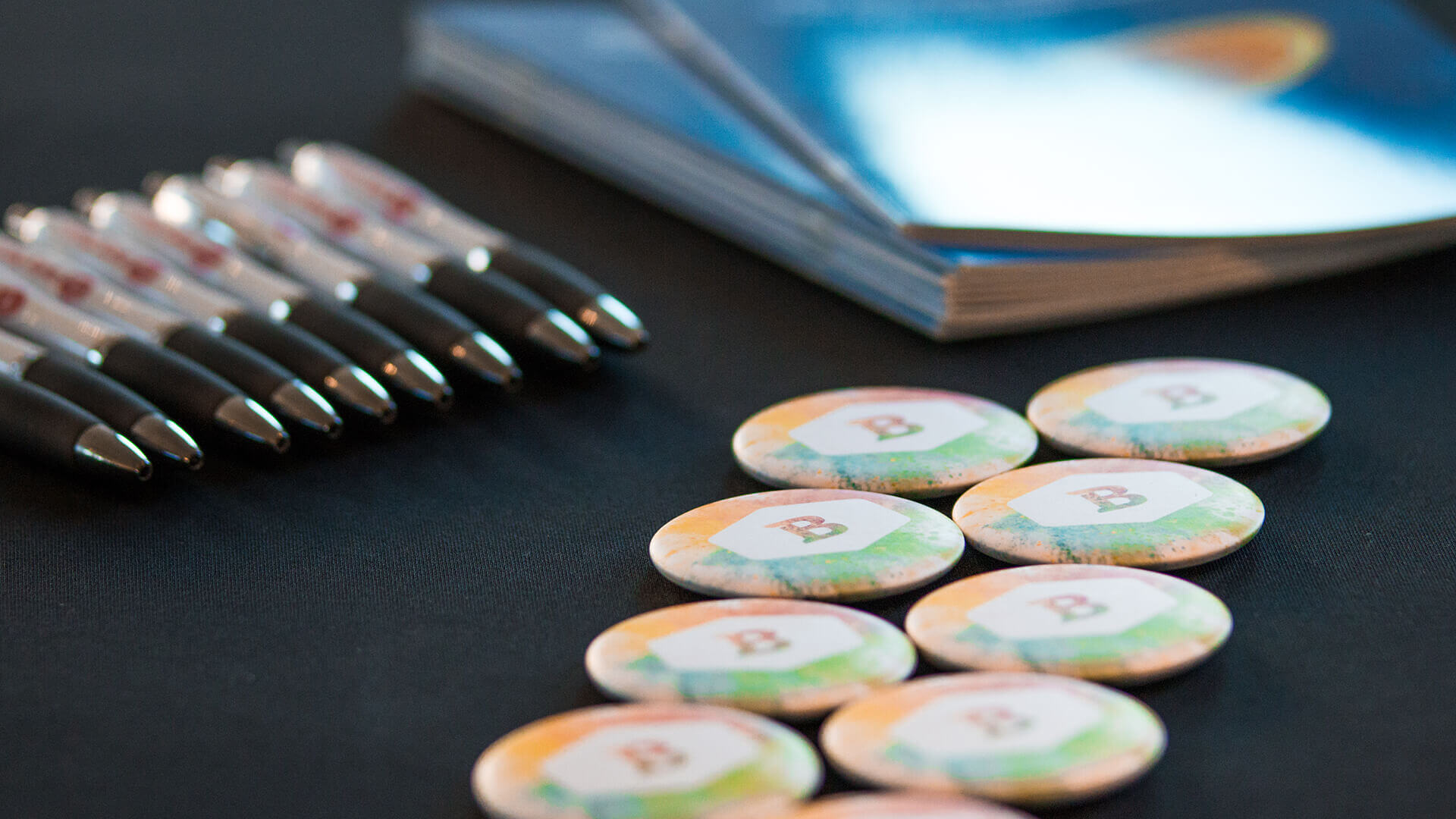 And we're back! The Betty Blocks team recently returned home to HQ here in the Netherlands after spending a week at the 2018 Gartner Symposium/ITXpo in Barcelona. The team had a great time sharing ideas (and our vision of no-code world domination) and getting inspiration from today's top tech leaders.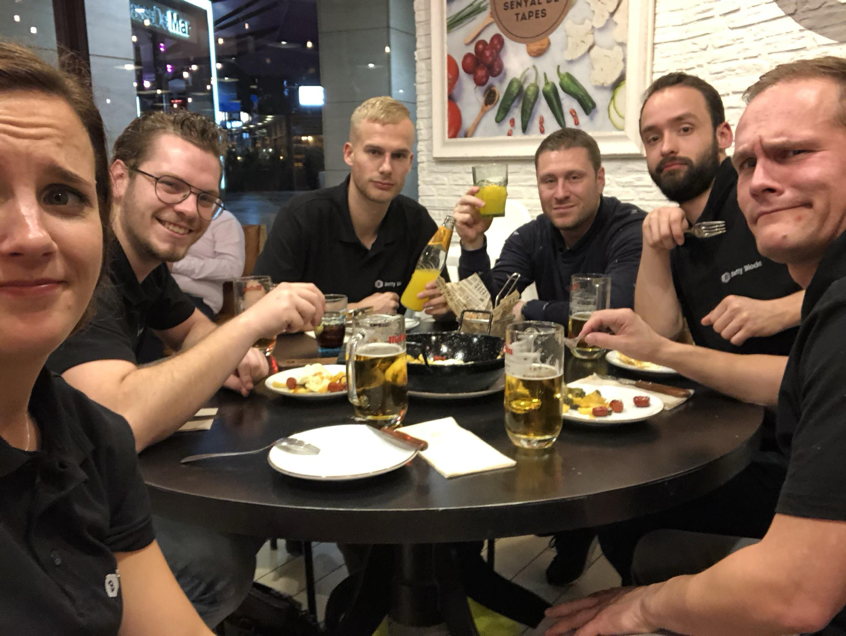 (they also had a great time eating tapas and drinking Estrella)
Check out some of the most frequently asked questions from the Betty Blocks booth.

Which programming language does the platform use?
It's languageless! Because it's a no-code platform, it's not necessary to use any programming language to operate the platform (unlike low-code platforms, no-code's cousins). Users develop instead by visual modeling using a drag-and-drop interface.
The platform itself is built on Elixir though, same as Whatsapp and Netflix.

Is it possible to use custom code in Betty Blocks?
In the platform's front end, you're free to use any JS framework (like React Native, NodeJS, Angular). The back office does not directly support custom code, but with an AWS integration you can do so indirectly.
Citizen developers are tech-savvy business users who may not have any professional programming experience. When armed with a no-code platform, citizen developers can work alongside IT to deliver business applications and contribute to an organization's application delivery efforts.

How does Betty Blocks feel it fits into Gartner's vision of a bi-modal IT?
We believe that Betty Blocks complements Gartner's bi-modal IT model in a number of ways. According to Gartner, "Bimodal is the practice of managing two separate but coherent styles of work: one focused on predictability; the other on exploration. Mode 1 is optimized for areas that are more predictable and well-understood. It focuses on exploiting what is known while renovating the legacy environment into a state that is fit for a digital world. Mode 2 is exploratory, experimenting to solve new problems and optimized for areas of uncertainty." (1)
Because no-code platforms drastically speed development time, they make it easy to rapidly develop prototypes. The flexibility of Betty Blocks also lets users iterate fast along the road from MVP to final product. Alternatively, because Betty Blocks opens the developer pool to citizen developers as well, we provide more hands to tackle the divided approach of bi-modal IT.

How can we integrate citizen developers or no-code development into our organization?
With a flexible yet well-structured strategy. Some key tips are to stay flexible and expect to adjust and re-adjust your approach, and start small then scale outwards throughout the whole organization.
Read our eGuide on Governing Citizen Development for the details.


Who is the guy with the yellow shoes?
That's Niels! He's a Business Consultant and has been with Betty Blocks for over one year. His "on-the-record" favorite part of his job is helping people, but his actual favorite part is closing deals (that's the spirit, champ). Niels's interests and hobbies include wearing obscenely colored footwear to professional events.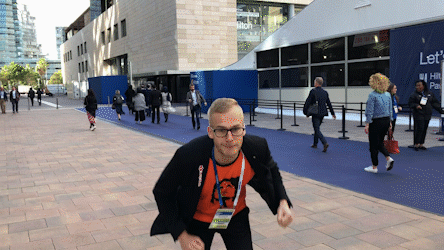 How does Betty Blocks fit in the overall IT architecture of a company?
As a fully cloud-based platform, Betty Blocks can run on our own services, AWS, or Azure cloud computing platforms. The platform is built on Kubernetes and Docker container systems to support multicloud deployment.
Additionally, as long as there's a "door" like a web service available, Betty Blocks can integrate with any system.

How does the re-usability aspect of the platform work?
Using the Block Store, users can create or choose from pre-made application components without having to develop at all, and install them across multiple applications. What's better than developing faster than ever? Not having to develop at all.
Betty Blocks offers web services, UI pages and components, and other application partials in the Block Store that users can re-use an unlimited amount of times across multiple applications. Users can also build these blocks themselves and save them in their own Block Store for future use.


Can I use Betty Blocks if I don't have any developers?
Sure you can. That's the beauty of a no-code platform, that anyone can be trained to develop applications without having to master any programming languages.

Is this only for prototyping?
No it isn't! Developing MVPs up to 16x faster than by writing code is certainly a way to deploy the platform. But you don't need to stop there. You can use Betty Blocks to develop fully functional web, mobile, and back end applications (read more here). Anything from advanced CRMs to reporting to facilities management applications, Betty Blocks has it covered.
Of course, people also just wanted to know how it works. Sign up for a demo yourself to see the platform's features in action.
About the Gartner Symposium/ITxpo
Gartner Symposium/ITxpo is the world's most important gathering of CIOs and senior IT leaders, uniting a global community of CIOs with the tools and strategies to help them lead the next generation of IT and achieve business outcomes. More than 20,000 CIOs, senior business and IT leaders worldwide will gather for the insights they need to ensure that their IT initiatives are key contributors to, and drivers of, their enterprise's success.
(1) Gartner IT Glossary, Bimodal, https://www.gartner.com/it-glossary/bimodal