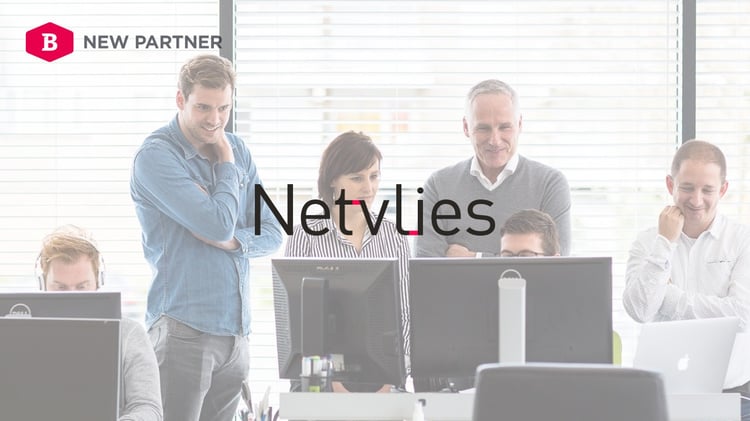 Betty Blocks welcomes online business partner Netvlies as a new member of the partner family.
With Betty Blocks, Netvlies strengthens the proposition of their web application label.
Rapidly test a concept with a fully functioning prototype
Netvlies is an online business partner of its customers with a focus on marketing, e-commerce and web applications.
Netvlies supports the entire process of a company's digital transformation.
With the Betty Blocks platform, Netvlies realises fast innovations at strategic level.
The Betty Blocks platform enables them to easily develop fully functioning prototypes(instead of just clicking concepts).
This way, customers can test early on the concept and their goals, while knowing upfront if it's the direction they're aiming for.
This saves a lot of time, money and frustration.
Koen van Dijk Business Developer at Netvlies comments: "When we advise our customers, we look at what direction offers the best solution to their needs. With Betty Blocks in our portfolio, we offer our customers new strategic possibilities. A customer gets an upfront clarity on the viability of a project. This really speeds up innovations. On top of this, because of visual modeling, feedback customers give is immediately processed, right next to them. This creates a dynamic with which you rapidly respond to customer's needs."
Digital transformation gives the municipality of Schiedam grip on vacant property
The municipality of Schiedam is always open to renewal and new technical possibilities.
To realise this need for renewal and flexibility, Netvlies utilized the Betty Blocks platform to reduce the amount vacant property.
Anneke Dierkx, Projectmanager at Schiedam says:"Our application landscape includes a lot of legacy. We have a need for renewal and flexibility, to keep up the quality of our services. This is the reason why we wanted the Betty Blocks platform for this project."
More on the digital transformation of the municipality of Schiedam (Article in Dutch)