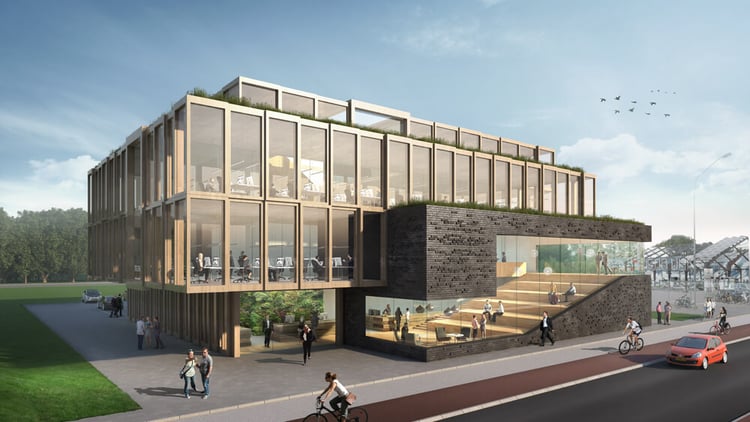 Holder, Betty Blocks & Woeler are moving after 15 years of doing, growing and expanding their business from Obdam. From the fourth quarter of 2017, these online companies will relocate to a state-of-the-art building in the renewed Overstad in Alkmaar.
Tim Obdam, a founder of all three companies, says: "Together with my brother Chris, we started Holder 15 years ago. Holder is an online product developer that applies strategy, technique and growth hacking to help other organizations grow. Betty Blocks and Social Media Agency Woeler originated from Holder."

April 2017 will be the official start of constructing the new premises in Alkmaar. "We doubled our staff in the past year. We're rapidly growing which means it's time to leave Obdam and relocate to the center of Noord-Holland", says Tim Obdam. The new office is in between HAL25 and Podium Victorie. The four-floor tall building will offer space to over 200 employees, and it will come with a gym, a canteen with a chef and a football field. "Having a fit staff is very important" laughs Tim.